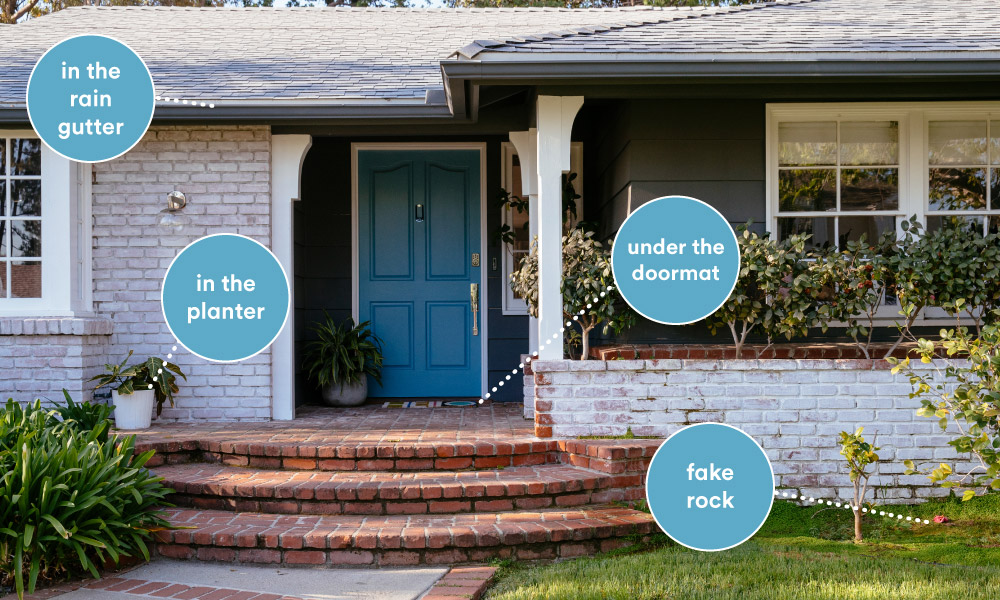 Is your hidden key really hidden?
Chances are good that at one point or another someone will need to get into your home when you're not there. Whether your kids accidentally locked themselves out or your dog walker is stopping by for the weekly walk, they'll need to get inside. And more often than not, they'll use a hide a key to get inside.
When you hide your key outside, the purpose is to keep it out of sight but not difficult to find for those who should have access to it. This makes it much easier to find for your kids, a house sitter, delivery person, or even yourself (if you're prone to misplacing your keys). But when it comes to hiding your key, there are only so many places you can hide it—and burglars are aware of these places too.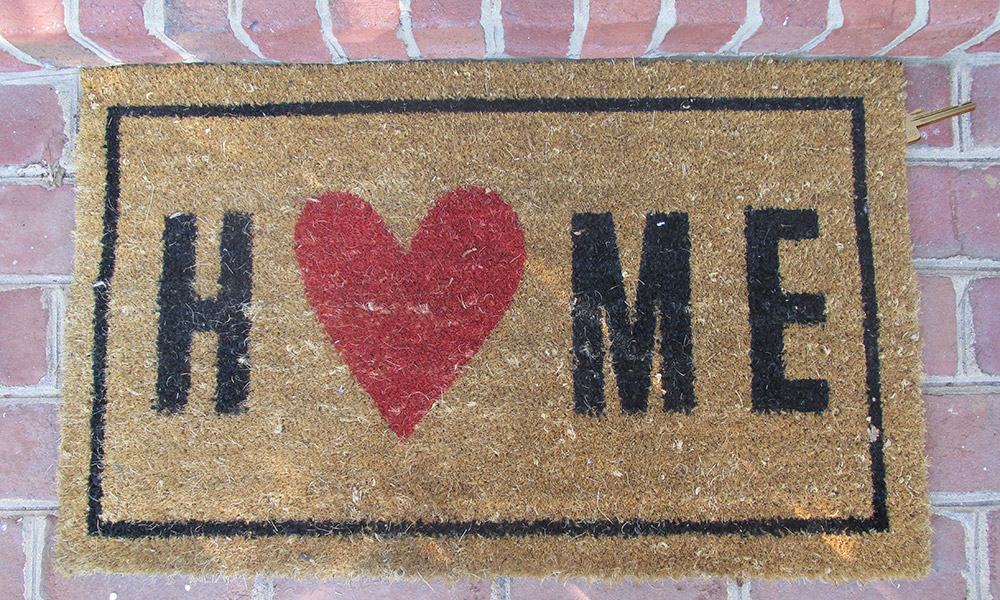 Is your hidden key really hidden?
Here are the eight most common house key hiding places you should avoid:
Doormat. This is usually the first place anyone, guest or burglar, would look for a spare key.
Fake rock. One survey found 35% of people put their hidden key in a fake rock. Unfortunately, most fake rocks look… fake.
Plant pot. Many people keep potted plants on their porch, making them an easy (but obvious) place to stash a key.
Rain gutter or spout. This is a bit more creative, but also a bit more perilous. If it rains, you could be searching for your key.
Front door ledge. The ledge of the front door is another common spot for hidden keys, but it's also an easy spot for a burglar to access.
Porch light. Porch lights have plenty of little nooks for a key to rest, which is one reason why a burglar will know to look there, too.
Mailbox. It's away from the door, so a mailbox is the perfect spot, right? Not so much. It's a popular spot for people to hide their keys—and for burglars to peek into.
Stepping stone. Similar to the fake rock idea, deciding to hide a key underneath a stepping stone near the house just isn't the best choice.