Chances are you've forgotten your keys and locked yourself out of your home more than once.
The bad news is that amid a life of social commitments and work, you'll likely forget your keys again in the future. These days, though, forgetting your keys doesn't necessarily mean locking yourself out.
Remote home management is changing how we think about home security and door lock access. With smart locks, controlling your front door is as easy as tapping an icon on your mobile app — eliminating the need for a spare key and enhancing your door security.
In this article we share a few ways smart door locks can bring peace of mind, plus a few remote home management tips for a safer and more convenient home.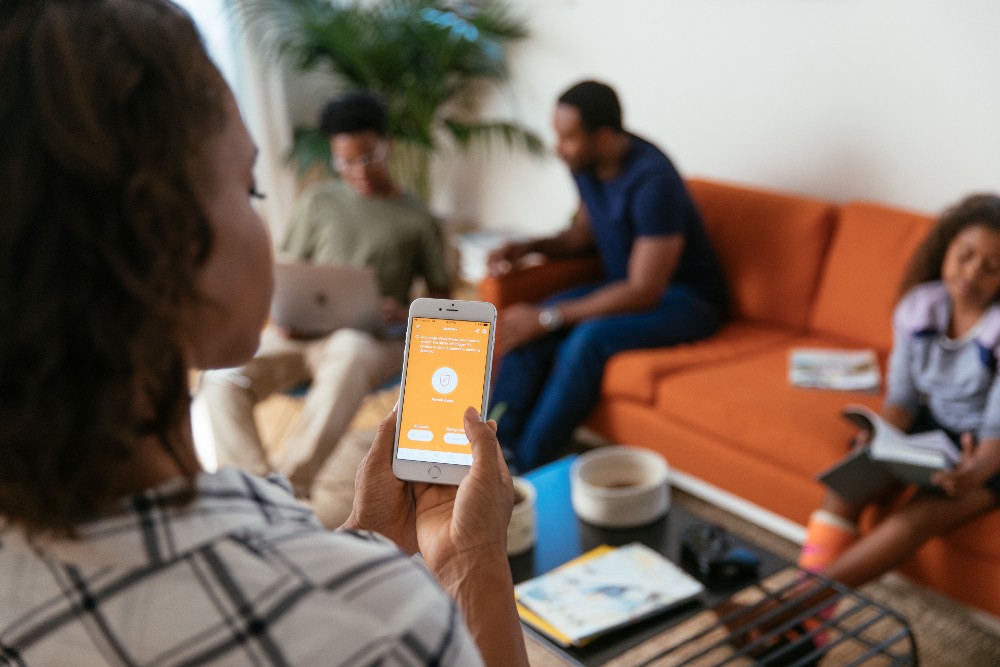 How to remotely lock and unlock your door
If you want to enhance front door security while adding convenience to your daily life, a smart door lock can be a good idea.
Vivint's Kwikset Smart Locks allow you to lock and unlock your doors remotely through your mobile device.
Simply log into the Vivint app to remotely control your doors, set custom actions, and adjust your notification settings — all with the touch of a button.
Take a look at some of the benefits:
Remote control of your doors: A smart door lock from Vivint lets you control your door access through the mobile app — regardless of where you are in the world.
Know who's coming in and out: Worried about your kids arriving home safely after school? A smart lock notifies you whenever someone enters or leaves your home, whether it's kids, guests, or the pet sitter.
Automatic locking: A smart door lock lets you know your home is safe, even when you forget to lock the doors behind you. With autolocking, you can program your smart lock system to lock after a specified time, offering much-needed peace of mind when you're in a rush.
Lock and unlock your doors with voice control: "Alexa, unlock the door!" — that's all you have to say to control your door. A Bluetooth- or Wi-Fi-connected smart lock system lets you use voice assistants like Amazon Alexa and Google Assistant to manage your doors with voice commands.