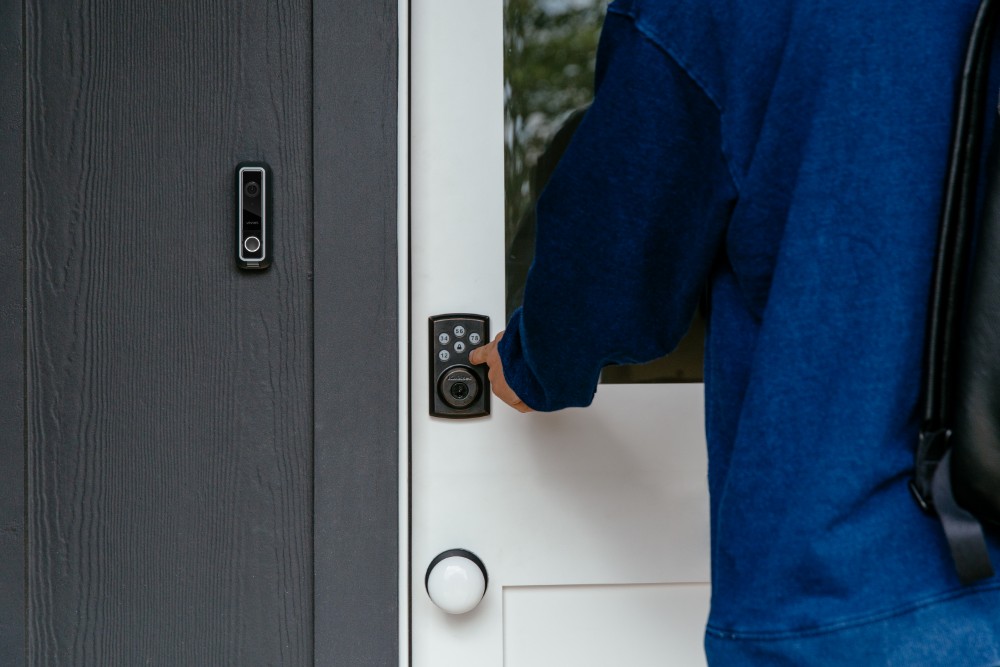 Keys have been around for a long time—about 6,000 years, in fact. And while they definitely work in terms of keeping your home and belongings secure, they're not always convenient.
Anyone who has ever gotten a call from their kids saying they forgot their key and are locked out of the house or fumbled around looking for a house key with an armful of grocery bags can tell you that.
Luckily, there is something that is more modern and convenient—the smart lock. If you're thinking of upgrading the security of your front porch, this guide will tell you everything you need to know about the Vivint smart lock.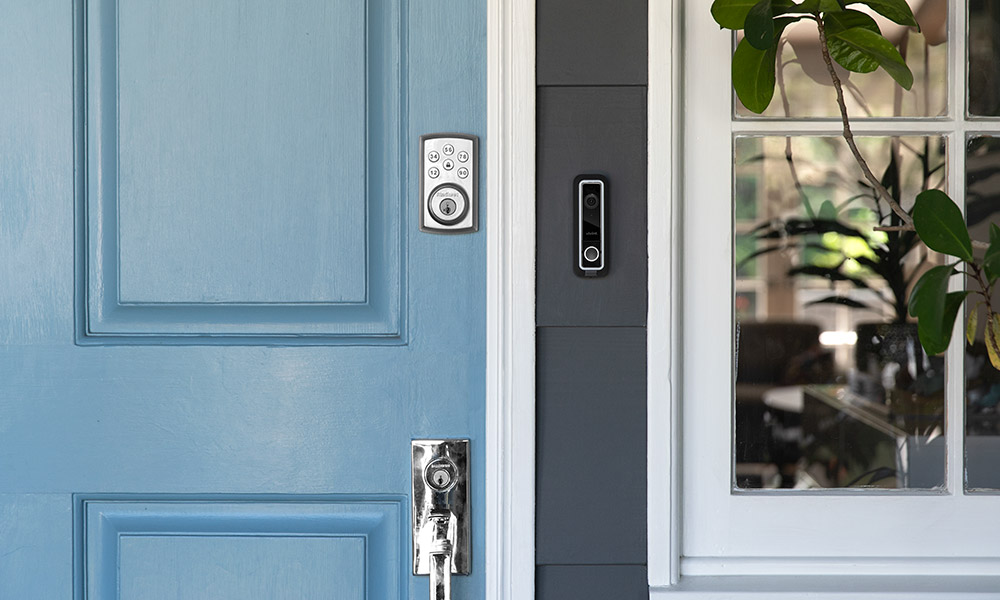 What makes a smart lock smart?
In its most basic form, smart locks are keyless locks that enable you to lock or unlock your door remotely or through a code entered on the smart lock's keypad.
A smart lock connects to your home's WiFi network, enabling it to receive commands through the keypad or your smart device.
The Vivint smart lock goes beyond the basic features you need in a smart lock with the added benefit of integrating with your smart home.
With a Kwikset Smart Lock from Vivint, you can do the following:
Lock and unlock your door remotely
With the Vivint app, you can unlock your smart lock no matter where you are.
This transforms your smart device into your house key, so you never have to worry about your kids losing their keys or forgetting to lock your door when you leave.
Simply log into your app and you can lock your doors, let a repairman or delivery driver inside, or open the door for family who forgot their keys.