Keys have been around for a long time—about 6,000 years, in fact. And while they definitely work in terms of keeping your home and belongings secure, they're not always convenient.
Anyone who has ever gotten a call from their kids saying they forgot their key and are locked out of the house or fumbled around looking for a house key with an armful of grocery bags can tell you that.
Luckily, there is something that is more modern and convenient—the smart lock. If you're thinking of upgrading the security of your front porch, this guide will tell you everything you need to know about the Vivint smart lock.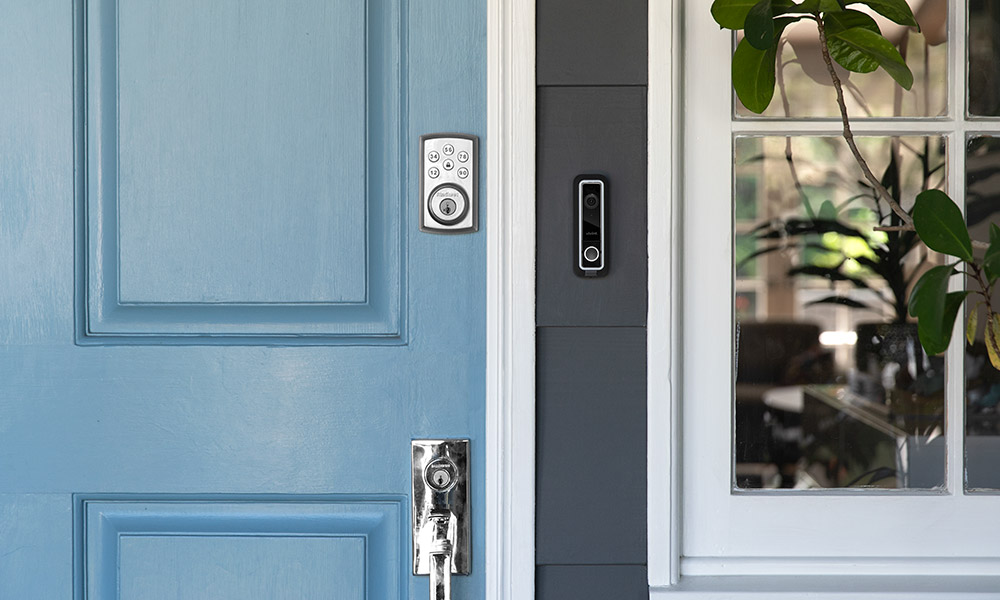 What makes a smart lock smart?
In its most basic form, smart locks are keyless locks that enable you to lock or unlock your door remotely or through a code entered on the smart lock's keypad.
A smart lock connects to your home's WiFi network, enabling it to receive commands through the keypad or your smart device.
The Vivint smart lock goes beyond the basic features you need in a smart lock with the added benefit of integrating with your smart home.
With a Kwikset Smart Lock from Vivint Smart Home, you can do the following:
Lock and unlock your door remotely
With the Vivint Smart Home app, you can unlock your smart lock no matter where you are.
This transforms your smart device into your house key, so you never have to worry about your kids losing their keys or forgetting to lock your door when you leave.
Simply log into your app and you can lock your doors, let a repairman or delivery driver inside, or open the door for family who forgot their keys.
Unlock with keyless access codes
With a smart lock, going to the hardware store and making copies of your keys becomes a thing of the past.
The Vivint smart lock allows you to make up to 30 unique access codes for family members, house and pet sitters, overnight guests, or anyone else who needs access to your home. This makes it easier than ever to coordinate schedules with family members or guests. You can also delete the codes when you no longer need them, keeping your home secure.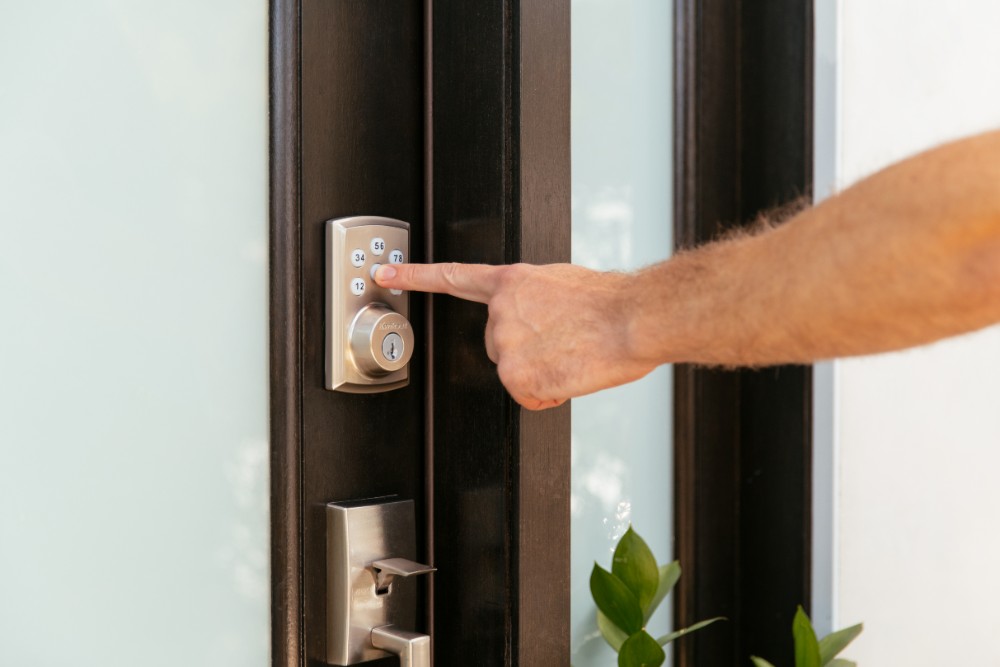 Know who enters your home and when
When you create a unique access code, you can assign it to a specific person so you always know who is coming and going. Just check your access log and see when your kids came home after school, whether or not your petsitter dropped by that morning, and what time your guests arrived.
Set custom notifications for your home
Wondering whether or not you locked your front door when you left the house can be stressful. With a smart lock from Vivint, you can receive alerts and notifications on your smart phone for specific events. Instead of worrying whether you locked your door or wondering when someone uses an access code to get inside, you'll always be in the know.
How safe are smart locks?
When it comes to smart locks, a common concern is safety. In many ways, smart locks are safer than actual keys. Here's why:
No more copies. Unique access codes eliminate the need for multiple copies of keys that can be lost and then used to gain entry to your home by an unauthorized person.
Eliminate spare keys. Your hide-a-key rock isn't fooling anyone. In fact, it's one of the first places burglars look. Keyless locks mean you don't have to try and hide a physical key.
PIN codes are hard to guess. Really hard. The odds of guessing the correct 4-digit combination are 1 in 10,000. And the odds that a criminal will hang around on your doorstep spending that much time trying to guess a code are even smaller.
Since smart locks use a WiFi connection, the best way to ensure your smart lock stays secure is to use strong passwords for your WiFi connection. Not only will this keep your smart lock safe from threats, but it will protect your other smart devices as well.
Smart lock, smarter home
As part of a Vivint Smart Home, your smart lock works with the other smart devices in your home. This seamless integration allows you to:
Lock and protect your entire home with one touch
Your smart lock syncs with your home's security system. So if you're heading out for vacation or just a few hours, you can lock your home and arm your security system with a single touch. No more rushing around to lock the door and get out of the house before your system is armed—just do it all from your front door or from your app.
Control your locks with your voice
With your smart speaker, you can also lock your door with your voice. So if you're in bed for the night and don't want to walk down to the front door to lock it, just say, "Hey Google, lock the front door" to secure your home. Or, if your arms are full of shopping bags, simply say, "Alexa, lock the front door," to have it locked behind you. It's that simple.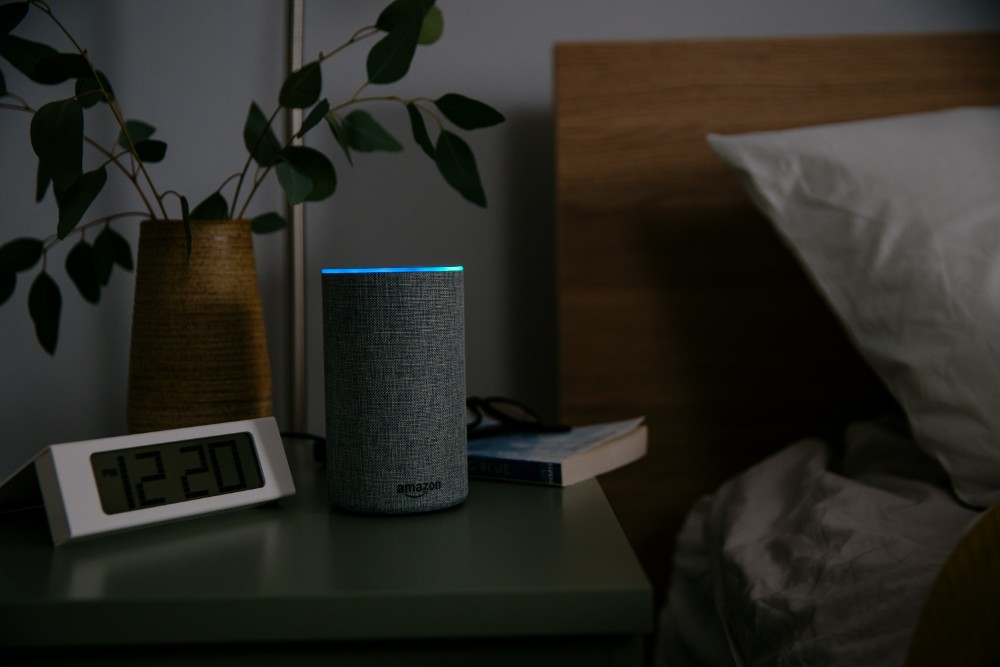 Sync your locks with your thermostat and lights
Lighting and thermostat changes can also be tied to locking and unlocking your front door. So if you're leaving for the day, your smart home can turn off the lights and lower the thermostat when you lock the door, helping you save energy without even having to think about it.
See who's at the door before you unlock it
If you're like many people, you don't like to open the front door without knowing who's on the other side. Smart locks from Vivint integrate with the Vivint Doorbell Camera, so you can view your camera footage from your smart home app or Smart Hub and see who's at the front door before you unlock it.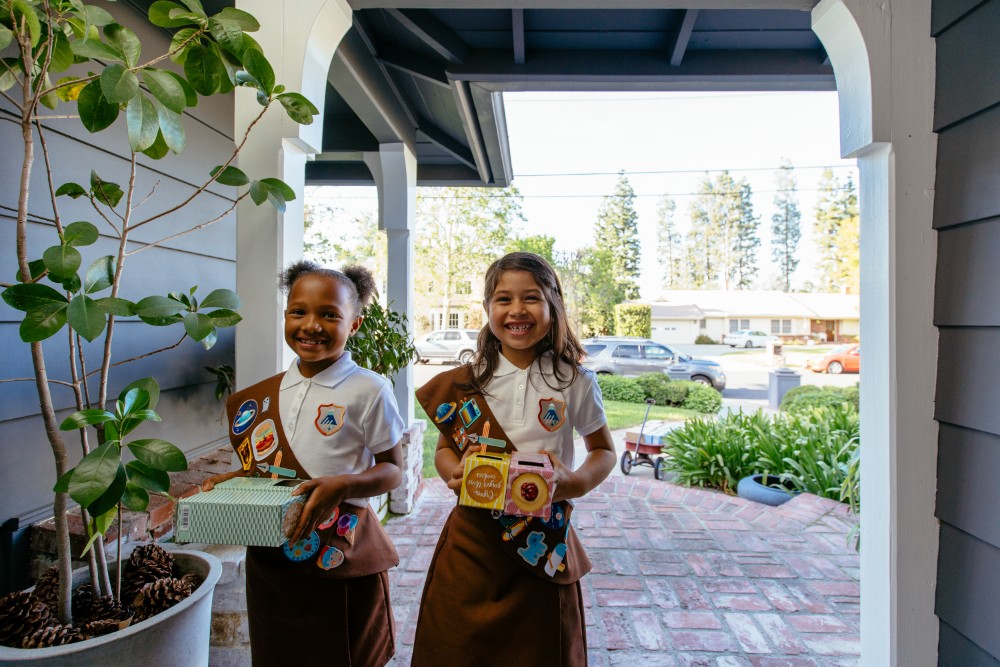 Ready for a smart lock? Let our Smart Home Pros help
For busy families on the go—or anyone who wants greater control and access to their home—a smart lock is a game-changer.
With a Kwikset Smart Lock from Vivint, you get:
Professional installation. In theory, DIY sounds great. In reality, though, it often means spending your weekends trying to get your smart devices to work together or on hold with customer service. A Vivint Smart Home system includes professional installation from start to finish. Plus, our Smart Home Pros will not only not only ensure your devices are installed and working perfectly, but they'll also show you how to use each feature so you'll get the most out of your new system.
Seamless smart device integration. Putting a smart home together on your own means the devices may or may not work together. With a Vivint Smart Home, your smart devices integrate seamlessly.
24/7 monitoring. When your smart home includes a security system, you also get the added security of round-the-clock monitoring. If there's ever an emergency or break-in, our monitoring center will notify you and automatically dispatch the authorities to your home.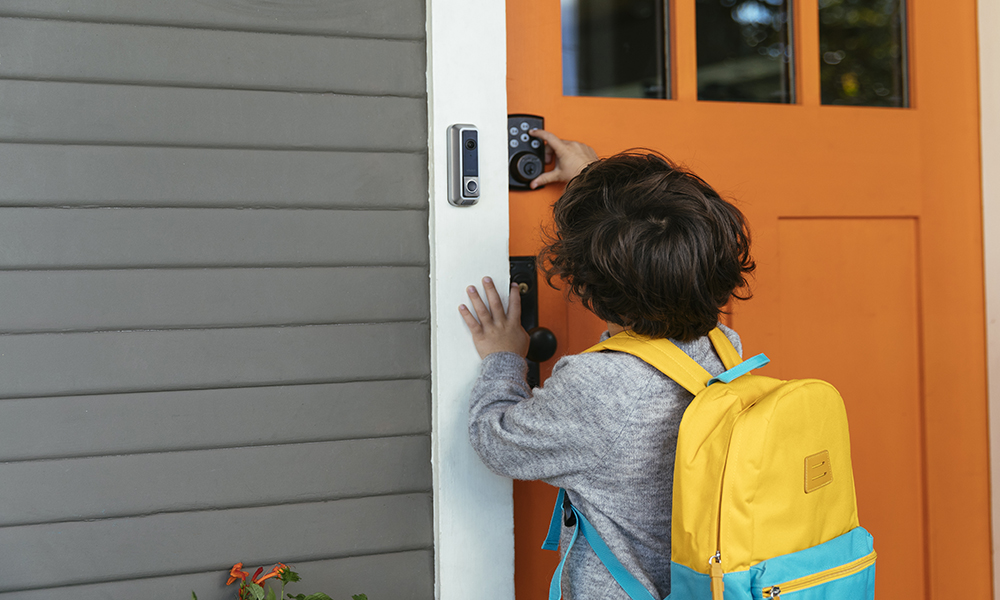 If you're ready to upgrade to a smarter lock and smarter home, why not leave it to the pros?
Contact our Smart Home Pros today at 800.646.1469 for a free quote on a personalized system.