When it comes to smart home devices, smart locks are some of the most popular—and for good reason. They're convenient, secure, and they offer peace of mind that comes with knowing your home is easily accessible to your loved ones.
Read on to find out why our customers love their smart locks and how they make life more convenient and secure.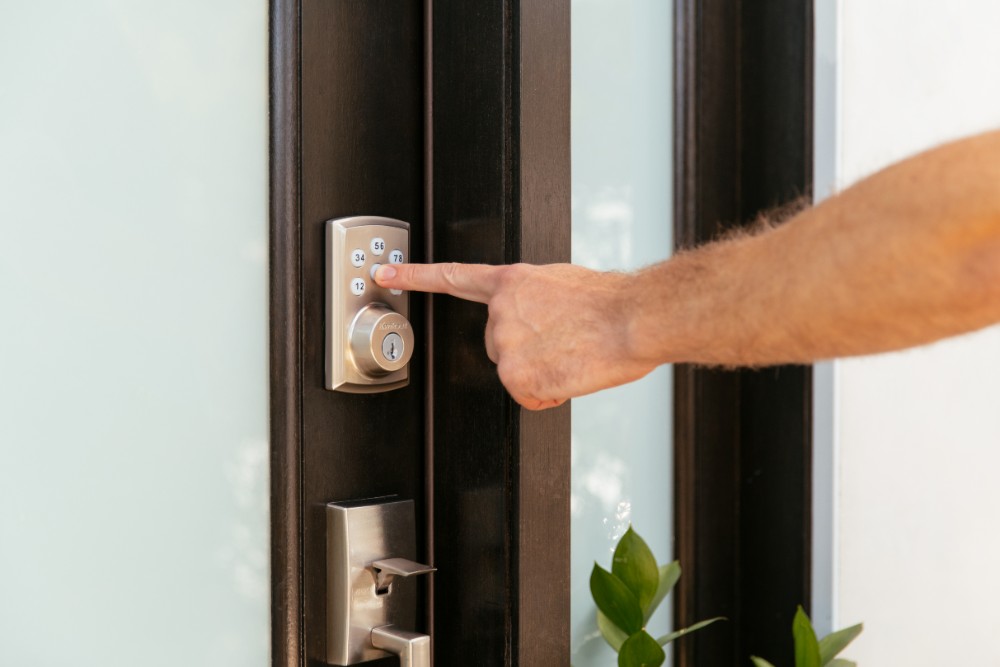 What's a smart lock? 
Simply put, a smart lock is a keyless lock that you can unlock with a code or with your smartphone. While there are many different smart locks on the market, the Vivint smart lock is a customer favorite, especially when part of a complete Vivint system.
Vivint smart lock reviews
With so many features, there's plenty to love about the Vivint smart lock. Take a look at what our customers are saying about their smart locks and some of the main benefits they provide.
Peace of mind 
If you've ever left your house and wondered if you remembered to lock up, you're not alone. Many Vivint smart lock users love that they can lock and unlock their door wherever they are. 
"I've been able to keep tabs on the house and even lock my doors while driving away from my house instead of having to turn around to drive back and do it. Vivint has allowed me to have peace of mind for things that I used to be late for work for in being paranoid if I had left the garage door open, or if the doors were locked." - Keith G., Denver, CO
"I have a traumatic brain injury from Iraq and Afghanistan, which at times causes me to forget to lock doors or turn a light off. With this system, those problems were eliminated as soon as the system went online. It's a great tool to help me get along in life." - Keith P., Altus, OK