Smart homes are growing in popularity. Each year, new devices and technology are introduced that make your home safer, greener, and more convenient.
But smart homes have another major benefit—they can also help you save money.
Smart home devices that save money
In the growing world of the Internet of Things (IoT), there are plenty of smart devices you can have installed in your home. And while many smart home devices can bring added functionality and convenience to your home, which ones actually help you save money? And how do they help you save money?
Here are four great ways smart devices can help you save now and in the future:
1. Save money on your heating and cooling bills with a smart thermostat
Utility bills can make up a pretty large portion of your monthly budget, with the average family spending more than $2,000 a year on utilities alone. And according to energy.gov, more than half of that goes towards heating and cooling costs.
If you've ever found yourself choosing between a comfortable temperature or saving money on your monthly energy bill, you should consider a smart thermostat. These smart devices are designed to provide a blend of comfort and energy savings without you having to constantly tinker with thermostat settings.
So how much can you save with a smart thermostat?
The exact amount you can save depends on a variety of factors, including your home size and configuration, the season, and where you live. But the good news is most homeowners can save money each month with a smart thermostat.
The Vivint Element Thermostat, for instance, integrates with the Vivint Smart Home system to provide advanced functionality that can save homeowners up to 12% on their heating and cooling bill, according to a Vivint-commissioned study by WattzOn.
This is possible because of the system's Smart Assistant, which uses geolocation, in-home sensors, and information about your city's climate to auto-adjust your temperature and help you save money even when you're not home.
2. Save on your home insurance with smart security devices
Each year, approximately 1.4 million homes are burglarized, with the average loss just over $2,400. And as you probably already know, when insurance companies have to pay out claims, rates usually go up as a result.
But did you know that many insurance companies offer discounts on monthly premiums if you have a security system installed?
Insurance companies are all about risk, so if you have smart devices that help lower the risk of a claim, they can help you save money. Many companies will also give discounts for fire and smoke alarms as well, so make sure you have both of these installed to save even more money.
Speak with your insurance agent about any discounts or incentives for installing smart security devices or smoke alarms in your home.
3. Save on your lighting costs with smart lighting
If your dad got after you for leaving lights on when you were growing up, it's for good reason—lighting accounts for 12% of the typical utility bill.
Saving money on lighting often comes down to efficient use of lighting. But turning off lights can only get you so far. Choosing a better lightbulb can make a big difference.
LED smart light bulbs are the energy-saving feature your dad wishes he had. These bulbs are more efficient than incandescent or fluorescent bulbs, with LED bulbs using up to 80% less energy than their old school incandescent counterparts. They also last much longer. To give you an idea, a 60-watt incandescent bulb has an average life of 1000 hours, while a 12-watt LED bulb lasts an average of 25,000 hours.
Switching to LED smart lighting means you save money in more ways than one. Using longer-lasting bulbs that don't use as much energy means you spend less on utility bills and less time and money replacing bulbs.
But beyond the lifespan of the bulb, you also have additional control over the lighting in your home. With smart lighting integrated into a smart home system, you can control your lights remotely, so you never have to worry about wasting energy (and driving up your bill) by forgetting to turn lights off. Just log into your smart home app and control your lights right from your phone, even if you're a thousand miles away.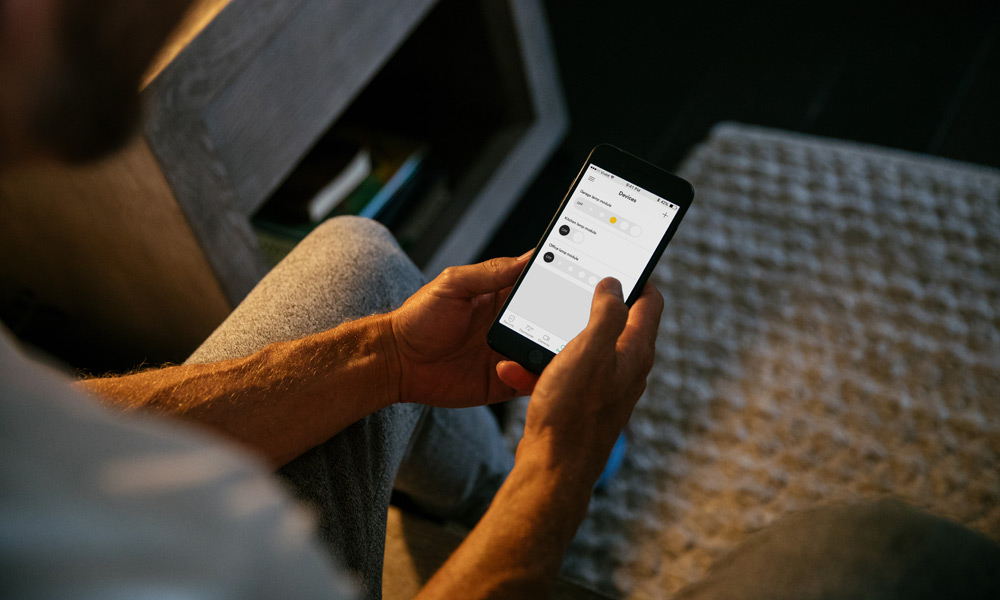 4. Save by protecting against porch pirates and theft with a doorbell camera
If you're like more than half of Americans, you prefer to do your shopping online, and for good reason: online shopping is convenient and can be done at any time, day or night. Unfortunately, online shopping also keeps porch pirates (or thieves who snatch packages off of doorsteps) in business. And it's a growing business, too—more than 23 million people have had a package stolen off of their porch.
With the average suburban household spending just over $200 each month on online purchases, this means you're literally having money stolen from you in terms of deliveries you never receive. It's a frustrating—and costly—situation.
That's where the Vivint Doorbell Camera comes in to help lower your risk of package theft. With a doorbell camera, you'll receive a notification on your smartphone whenever someone comes to your front porch (whether they ring the bell or not). If it's a delivery driver, you know when your package was delivered and can keep an eye on it.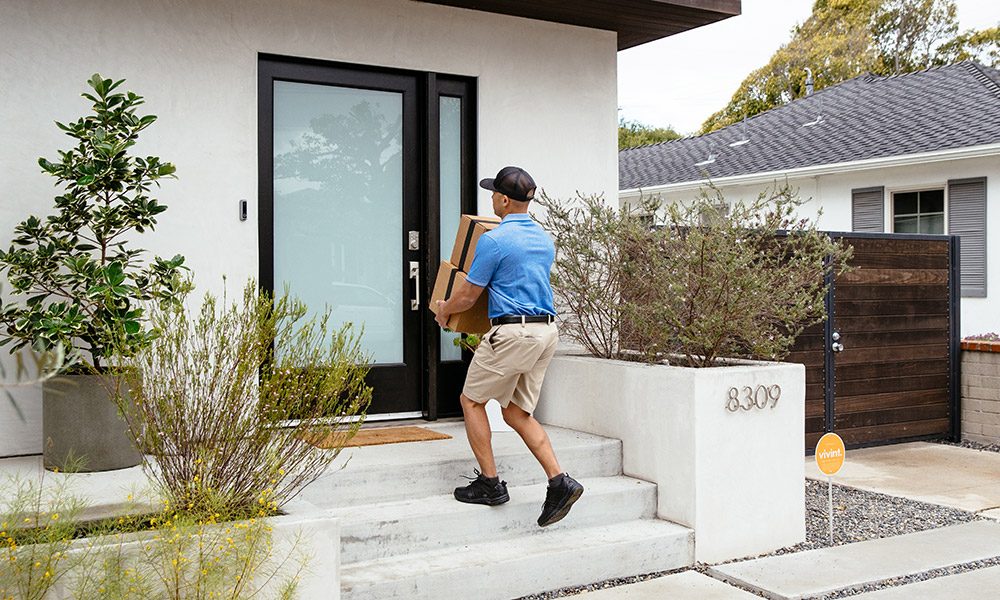 If it's a potential package thief, you can spot them before they even get to the package sitting on your doorstep. Using the doorbell camera's two-way talk functionality, you can use the app to speak through the doorbell camera and scare off the would-be porch pirate. Best of all, the whole sequence is recorded in case you need it.
Smart homes go beyond savings
Sure, the money-saving aspects of individual smart devices are nice, but when they work together in an integrated smart home, they add up to a system that does more than save you money.
Safety. A smart home security system includes features like burglary detection and glass break sensors that not only warn you of a potential break-in, but also scare off would-be burglars. Vivint's smart home security is professionally monitored around the clock, so you know your home is protected at all times, wherever you are.
Convenience. Lights that automatically turn on when you unlock your front door. A security system you can arm from your phone. Smart devices you can control with your voice. A fully-integrated smart home provides a level of convenience and ease that gives you fewer things to worry about when you're busy with a hectic schedule and active family.
Comfort. Whether you're walking in the door after a long day at work to the perfect temperature inside your home or turning off your lights from your phone after you get in bed, you can trust your smart home will provide the level of comfort you want without sacrificing convenience or savings.
A fully-integrated smart home includes devices that keep your family safe while helping you live more and manage less, all while helping you save money in the process—and what could be smarter than that?
See for yourself how a smart home can help you save money while making your life easier and more convenient. Contact Vivint's Smart Home Pros at 800.646.1469 for a free quote today.