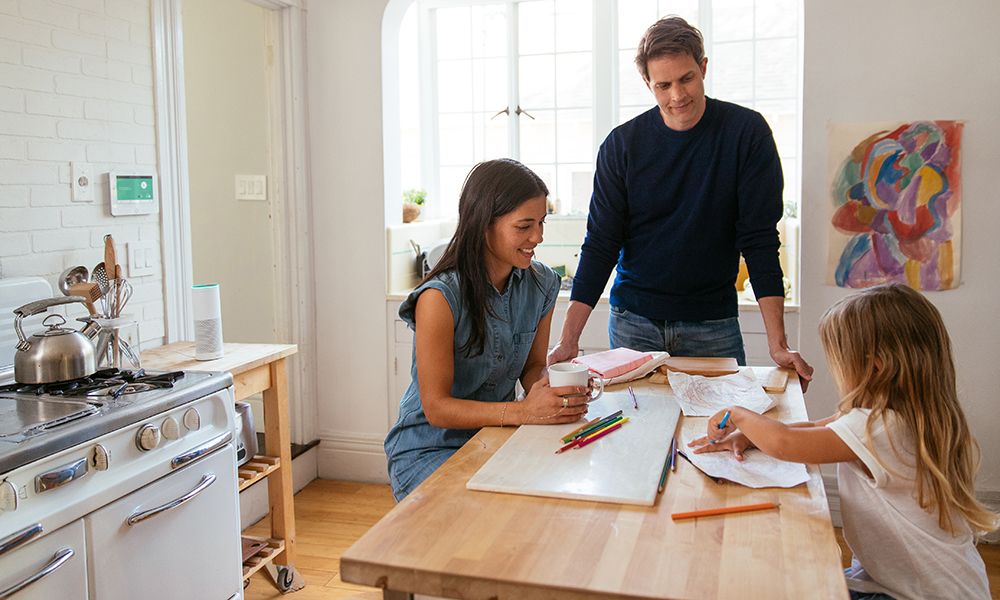 There's no shortage of technology out there trying to grab your attention. But why purchase a piece of technology if it doesn't actually do something to make your life easier?
The promise of smart technology has always been to use that technology to improve your life in some way. Some smart technology does that better (smart phones) than others (smart watches). But the goal of making life easier is at the heart of smart technology.
So how does smart home technology and home automation measure up?
In a recent post, we explored how smart homes put you in control of your home. Being able to control your home from anywhere is a powerful way a smart home helps improve your life.
Control and security brings peace of mind and frees you up to do all the other important things in your life.
Being able to control your home is most valuable when it fits into your life. A smart phone, for instance, goes with you and enhances your daily activities. A smart home should similarly work with your lifestyle, and not require you to work around the demands of the technology.
Let's take a look at three ways a smart home works with you to make your life easier.
1. Control your home with the power of your voice
One of the more exciting developments in smart home technology is the arrival of smart speakers like Amazon Echo or Google Home. Smart speakers can integrate with your smart home and allow you to control your home with your voice.
This means you no longer have to physically interact with panels or apps if you don't want to. Instead of pressing buttons on an app, you can issue voice commands and your smart home will take action.