"What temperature should I set my thermostat in winter?"
It's a question virtually everyone asks themselves each year—and it's one that has a lot riding on it, too. Set it too high, and you'll be in for an unpleasant surprise when you get your heating bill; set it too low, and your home could be uncomfortably cold.
Luckily, there are ways to conserve energy and manage heating costs while still enjoying a comfortable environment at home.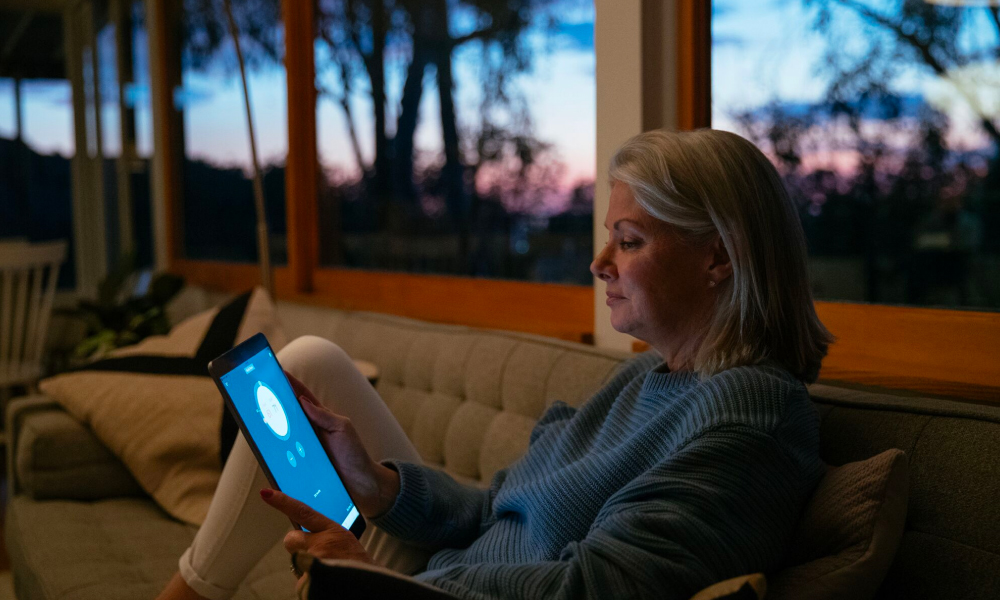 Finding the perfect temperature
Deciding the best temperature for your thermostat during the cold winter months isn't always an easy task. Things you need to consider when setting the temperature of your house include:
Schedules. If you're away at work during the day, keeping your house nice and toasty could end up wasting energy and costing you money. In fact, keeping your thermostat at the same setting all day and night could actually end up costing you hundreds of dollars a year, depending on the size of your home.1
Sleeping habits. The perfect temperature for your house during the day will likely change when you go to bed. While 75 degrees might be comfortable during the day, it can feel sweltering when you're lying under a pile of blankets.
Personal preferences. Choosing a winter thermostat setting can become a battle when you and your spouse have different ideas on what constitutes the ideal temperature.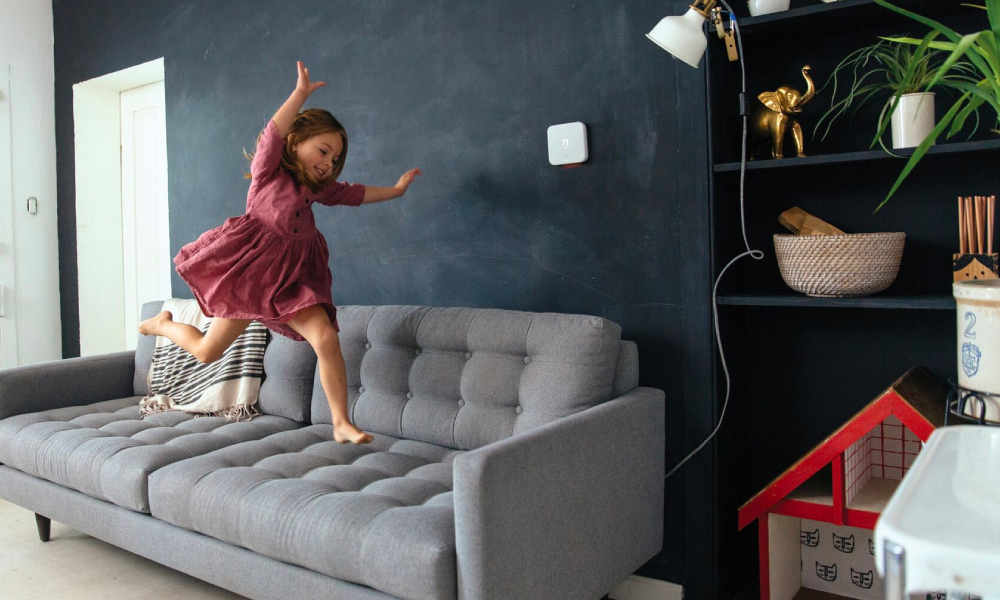 Thermostat options
The key to making your home both comfortable and energy-efficient lies in your thermostat. Some of the most common options include:
Non-programmable thermostat
As the name implies, you can't program this thermostat. Instead, you'll select the temperature, and it will remain at that temperature until you change it. Non-programmable thermostats have either digital readouts, which display the exact temperature in an easy-to-read format or manual controls like levers or knobs that require you to slide or turn.
Programmable thermostat
This is a popular type of thermostat because it adjusts the temperature automatically once you set your personal preferences. For example, you can program the thermostat to lower the temperature when you leave for work each day or when you go to bed.
Programmable thermostats are preferable because they offer savings over manual, non-programmable thermostats.
Smart thermostat
Thanks to advances in smart technology, there's a new thermostat on the block—the smart thermostat.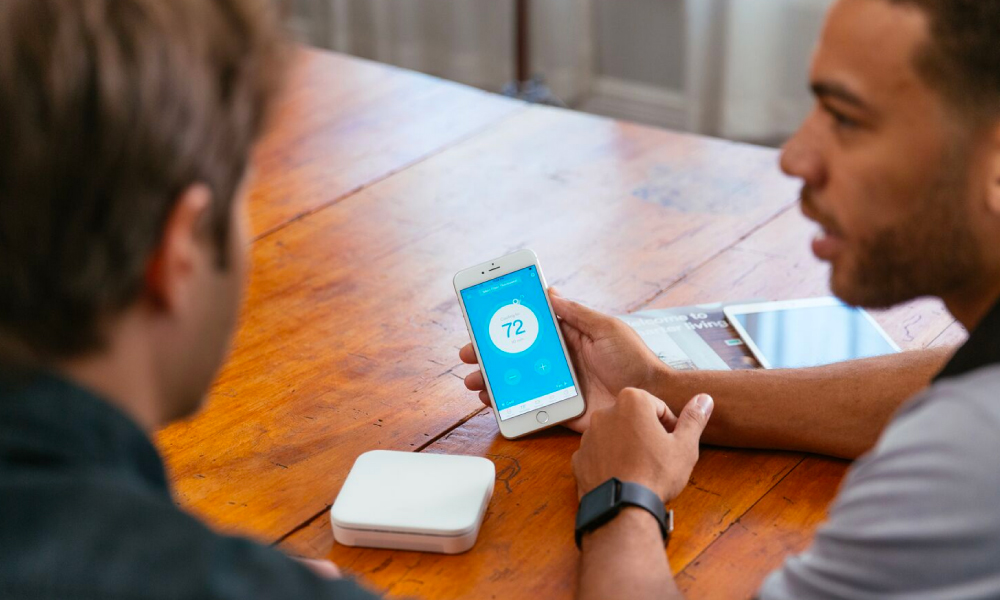 Smart thermostats have the energy and cost saving benefits of a programmable thermostat without requiring extensive programming on your part. Their real power comes in being able to control your thermostat via a smartphone app. That means you're in control of your home's temperature from anywhere.
Learning thermostat
More advanced smart thermostats are called learning thermostats because they learn day-to-day actions and preference and adjust the temperature automatically based on your routine.
So, if you like to crank the heat when you get home from work, your smart thermostat will have your house nice and warm when you get home. Or, if you prefer to keep it cool at night, the temperature will automatically adjust based on your normal bedtime.
The Vivint Element™ Thermostat and the Nest Learning Thermostat® are learning thermostats that tap into the power of Vivint Smart Home's smart assistant to learn and make those temperature adjustments for you. This gives you less to manage while conserving energy (saving you money) and keeping your home comfortable.
Like other smart thermostats, learning thermostats allow you to control your home's temperature wherever you are via an app. Some, like the Element Thermostat and Nest Thermostat, even integrate with Amazon Echo or Google Home, giving you the ability to adjust your thermostat as needed via voice command.
The smart temperature setting for your thermostat during the winter
So what's the best temperature for the winter? According to a recent WattzOn study on the energy savings from the Element Thermostat, keeping your home at 74 degrees on average provided savings of 12 percent2 on annual heating costs—an average of $146 per year.
This may come as a surprise to people who think saving money in the winter means keeping the thermostat low and keeping your coat on indoors.
But that's the beauty of a learning thermostat—it conserves energy automatically when you're not home, and ensures your home is at a comfortable temperature when you arrive home.
When it comes to smart thermostats, you really can have your cake and eat it too by conserving energy and staying comfortable.
See what the Element Thermostat can do for you
Learn more
---
Sources
"Proper Use Guidelines For Programmable Thermostats". 2018. Energystar.Gov. Accessed January 29 2018. https://www.energystar.gov/products/heating_cooling/programmable_thermostats/proper_use_guidelines.
"Wattzon Releases Study Of Energy Savings From Vivint Smart Home™ Thermostats". 2018. Blog.Wattzon.Com. Accessed January 29 2018. http://blog.wattzon.com/vivint-smart-home-thermostats.