One of the most popular smart home devices is the smart thermostat–and it's easy to see why. More than 14 million households in the U.S. rely on their smart thermostat to keep their homes comfortable and save energy at the same time.
A smart thermostat like the Vivint Smart Thermostat uses built-in features like in-home sensors, Smart Assistant AI technology to automatically adjust your home's temperature to your personal preferences. It also integrates with your smart home, allowing you to control your temperature from anywhere from a single app.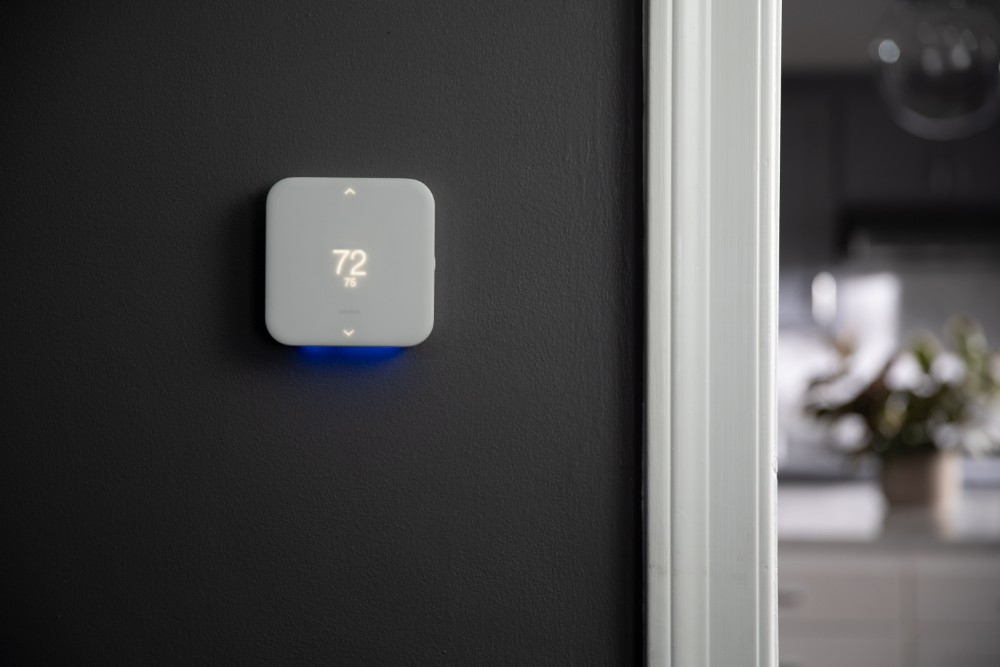 Smart thermostat reviews
Whether it's controlling your thermostat from a different room (or different state), automating your temperature settings, or saving money on your energy bill, there are plenty of reasons to love the Vivint Smart Thermostat. 
Take a look what our customers have to say about their Vivint Smart Thermostat.
Convenient control at home or away 
"We left our house in Kansas for the winter. We set the system at vacation mode which put the thermostat at 60 degrees. Several days later we used our mobile app to check the house. The thermostat read 49 degrees. We were able to get someone out to the house and fix the furnace before our pipes broke or there was any other damage. With Vivint, we were also able to turn off the security system and unlock the front door from Arizona. Vivint just paid for itself!" —Caroline S., Kansas
"I've loved my Vivint system. I love being able to utilize the Vivint app on my phone. I can control my thermostat, watch the camera and adjust the lights. My wife and I both use the Vivint app on our phones and it is very convenient. When we want to be lazy we can adjust the system from our phones." —James H., Louisiana
"Thanks to Vivint, it is so nice to control the system on your smart phone or tablet, especially the thermostat. When you sleep the thermostat will notify you that it will sleep too—how nice!" —Rodolfo C., California