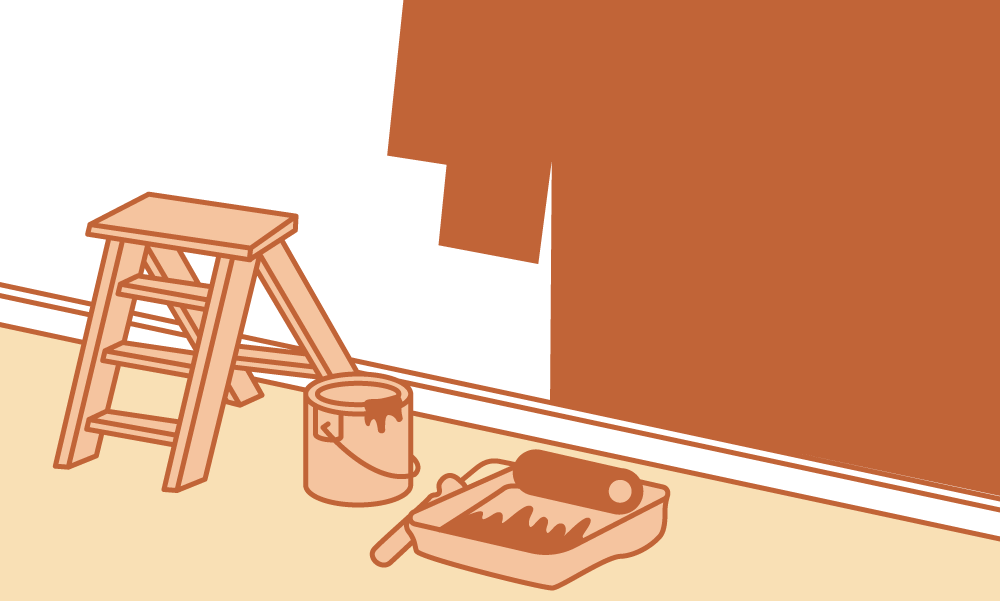 Everyone loves a good DIY project. Not only do they help improve your home and save you money, but they also give you a feeling of accomplishment.
When it comes to choosing the best DIY projects for your home, there are a few things to take into account—most importantly, the amount of skill required versus the amount of home improvement skill you actually have.
Whether you're a DIY newbie or a seasoned pro, here are some of the best home improvement ideas for any skill level.
If you're a beginner...
Even the simplest projects can make a meaningful impact on the value and look of your home. If you're looking to ease into DIY projects, here are a few simple ones to try:
Paint the walls
One of the easiest things you can do, painting your walls can actually boost your home's value—in 2017, for example, homes with living area walls painted in light beige or oatmeal shades earned sellers $1,809 more1 on average than other colors.