When it comes to security, we often think about the physical security of our home. But there's another type of security everyone should be aware of—cybersecurity.
October is Cybersecurity Awareness Month, and it's the perfect time to learn what you can do to ensure your family's home network and online presence are secure.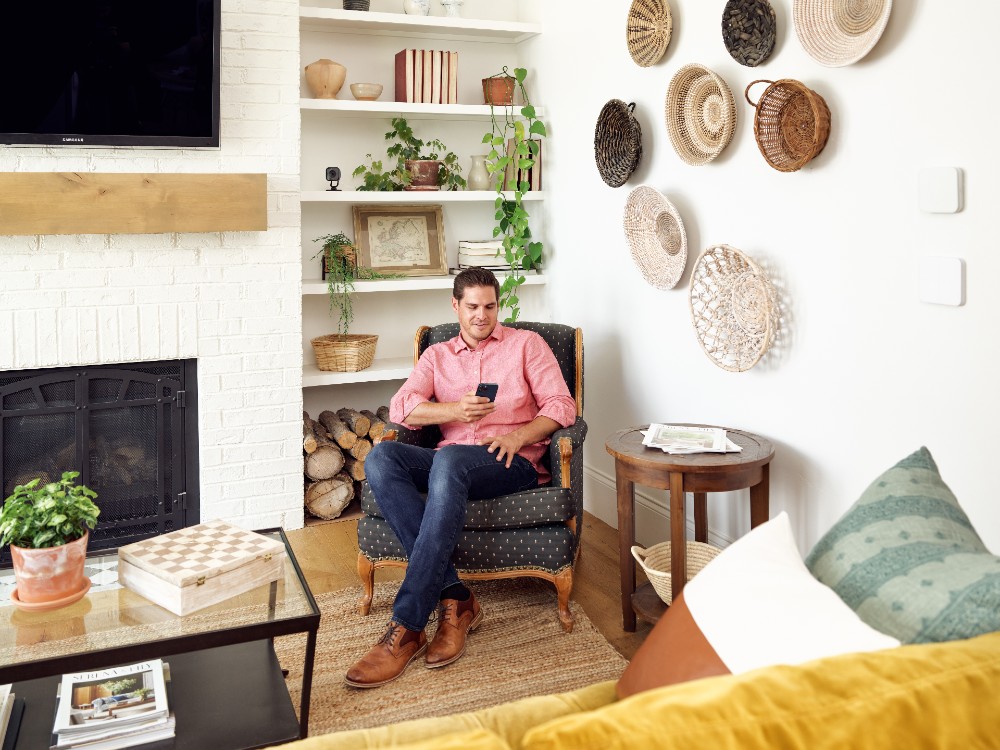 What is Cybersecurity Awareness Month?
Cybersecurity Awareness Month was launched in 2004 as a way to bring awareness to ongoing and rapidly-evolving cyber threats that face homes and businesses in this digital age.
Cybersecurity awareness is more important than ever. Over 90% of homes in the U.S. have internet access, and most of us can't imagine life without it. With the Internet of things (IoT), which refers to the network of IoT devices connected to the Internet, we have the ability to lock our doors from miles away, check security cameras from our phones, and even preheat the oven on the way home from work, to name a few.
Each of these wi-fi connected devices has vulnerabilities that can expose the information transmitted through them, from passwords to social security numbers to bank accounts. Cybersecurity Awareness Month highlights the importance of knowing potential cybersecurity risks and taking steps to protect your sensitive data from hackers, malware, and other cyberattacks.