You've decided you want a security system. Maybe you even know what devices you want and where you want them to go. Now what?
These are great first steps, but there's a bit more that goes into getting smart home automation or security system. One of the things you'll need to consider is installation. Do you do it yourself? Or do you get it installed professionally? While DIY can be a time and money-saver for many things, when it comes to the safety of your home and family, it's best to leave installation to the pros.
With Vivint, professional installation is included with your system. Our Smart Home Pros are the best in the business, but you don't have to take our word for it—read on to find out what our customers think of Vivint's professional installation services.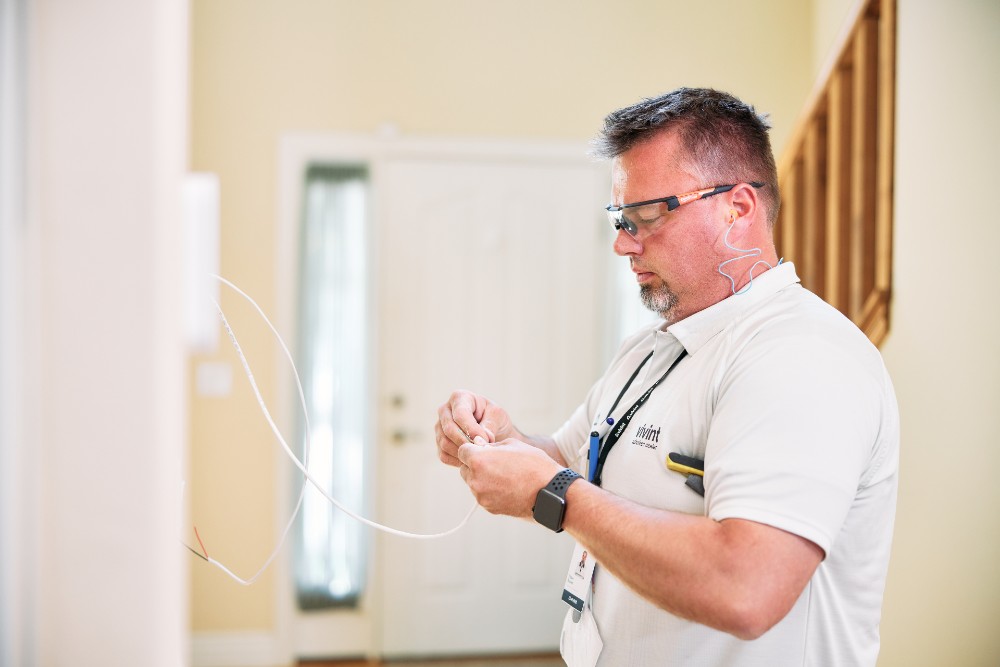 Why you need professional installation
Professional installation makes sense for many different reasons. Some of the things our customers like best about it include:
Vivint Smart Home Pros are knowledgeable
When it comes to home automation and home security devices, there's a lot to know. Our Smart Home Pros know what our devices do and how they work inside and out. As they work on your install, they're on hand answer any questions you have about your system.
Once the installation is complete, your technician will show you how to use your system, walking you through each of its features to ensure you are comfortable with the technology and know how to get the greatest benefit out of it.
Excellent monitoring support and knowledgeable installers. Our installer, Roxanne, was exceptionally knowledgeable about the system and all sensors. Completely tested the entire system after install and insured we knew how to operate the upgraded system she installed.
Seth was amazing. He really knew the Vivint security system and helped us decide what was best by listening to our needs. He took the time to go over everything once the install was completed making sure we understood how to use the panel. We were very pleased.
Our install tech was friendly, knowledgeable, and helpful. He made great recommendations and helped us set up our smart home with capabilities we didn't know were an option. We're very happy with the experience.