The services Vivint provides go beyond exceptional home security and smart home automation. From beginning to end, we provide professional services that ensure your home or business is secure around the clock.
Read on to learn more about Vivint's professional services, and see what our customers have to say about them as well.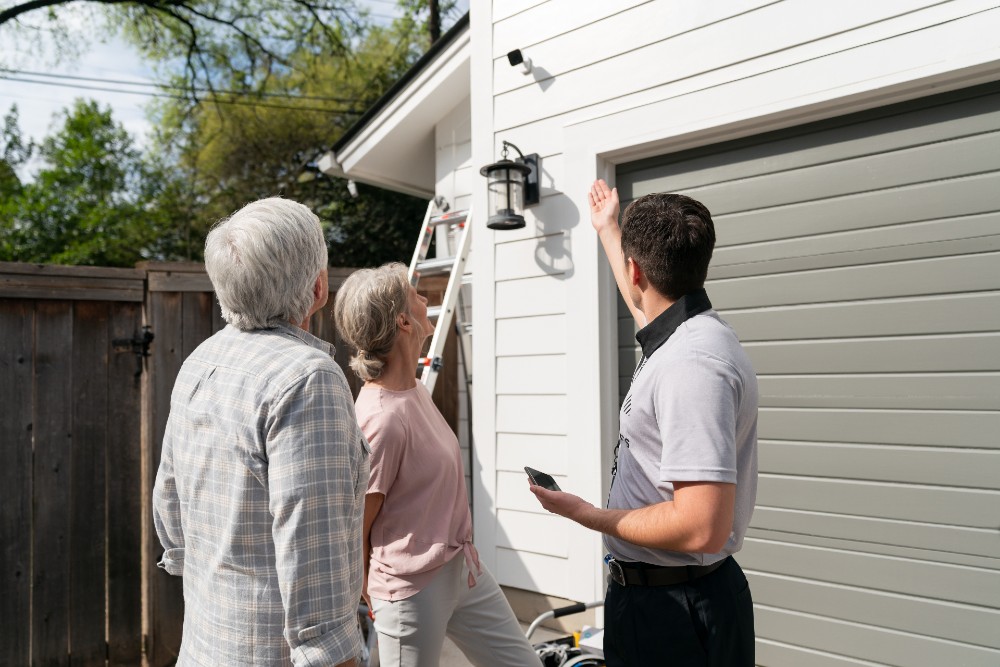 Professional security installation services
Home security installation varies widely from company to company. Some companies offer professional installation, while some systems allow you to DIY. But attempting installation yourself can be tricky, especially if you are attempting to integrate multiple brands into one greater system or if you have home automation devices you want to integrate with your home security.
Vivint includes professional installation with all of their systems, ensuring your entire security system works seamlessly without any extra effort from you.
Professional installation benefits
Even hardcore DIYers appreciate the benefits of Vivint's system installation, including:
Licensed Smart Home pros who are security experts that ensure you get the most from your system. They know how to place surveillance cameras for best views, ensure all devices connect properly to wi-fi, and make sure new customers know how to work their security equipment.
Knowing your home automation and home security devices work together.
Peace of mind knowing your system was installed correctly and is communicating with the monitoring center.
Professional installation reviews
Our customers appreciate that they can leave the work to the pros—take a look at what they have to say here:
the Technician came on time as promised and did the installation on my security Cameras in less time than I expected to be.He gave me his buisness Card to make sure that if there's any problems out of the Installments of the system...just call him and he'll take care of the problem...Keep up the good work.
The installation of my Out Door Cameras was flawless. I called Vivint on Thursday for installation and Vivint was able to have a Technician install my Cameras the next day on Friday. The Technician was on time, friendly and competent on installing the Cameras. Further, I was able to pay for the Cameras over 5 months. Im very satisfied with the Cameras. Overall experience with Vivint A++.
They were able to schedule an install in a timely manner. The tech arrived on time. The tech made the best recommendations for our safety and ensured that all bases were covered. He was very accommodating and patient. Explained the system well and made sure we knew how to use it.
The complete process was easy, customer service and technician were very nice! The technician was approachable, knowledgeable, and thorough. And most importantly, he didn't take the whole time to complete our install. Sales representative was friendly and professional, and he even texted me to call back after my call dropped. Dalton was very enthusiastic and accommodating.