Security and surveillance camera systems can add a sense of safety and security to private and public spaces. But what's the difference between the two?
Security cameras are typically placed around homes, offices, and other buildings to monitor the activity in the surrounding area in real time and detect lurkers with built-in motion sensors.
On the other hand, surveillance cameras are often placed in public spaces or larger businesses to observe the area and provide evidence of criminal activity. Surveillance cameras are often monitored by law enforcement or a security team.
If you're just making your way into the security world, keep reading to learn more about how security and surveillance cameras work and discover which type is right for you.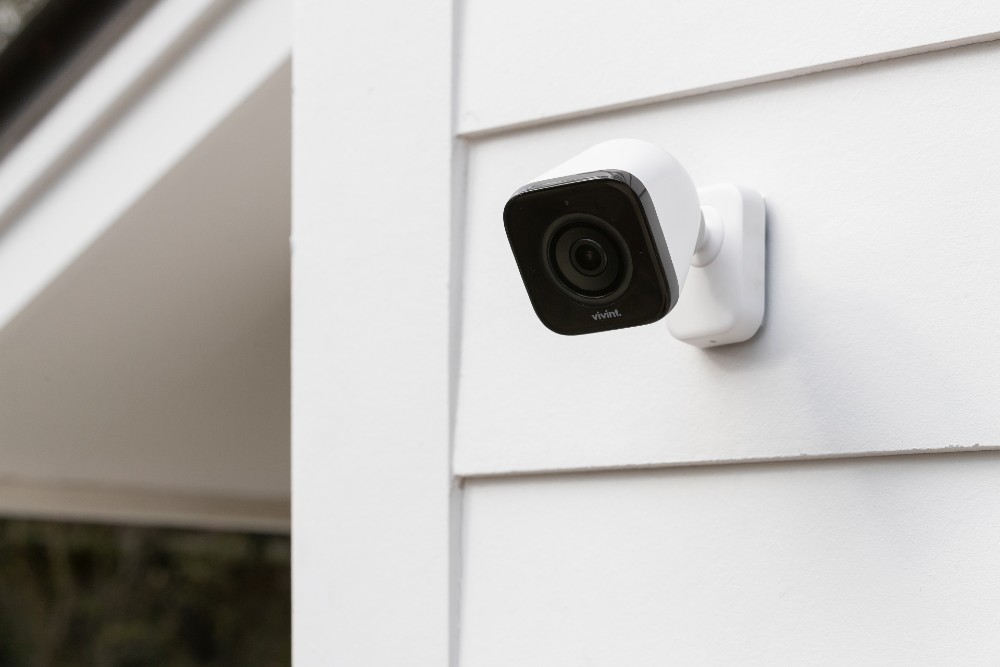 How security cameras work
Security camera systems (or CCTV systems) work by recording real-time footage of a specified area, which you can view on your mobile device, computer, or central hub using an internet connection.
Most security cameras work with motion detection, meaning they start recording as soon as they detect suspicious activity in the surrounding area. Some security cameras, like Vivint's smart home security cameras, also come with smart detect features that can deter criminal activity before they even happen — giving homeowners better peace of mind.
And in the unfortunate case of criminal actions, security cameras can help provide evidence to law enforcement.
Here are some pros and cons of security cameras.
Pros
Evidence: Security cameras are equipped with motion and human detection and start recording when they detect suspicious activity. This means they can provide evidence in the event of theft or burglary.
Deterrence: Sophisticated cameras, like Vivint security cameras, come with a built-in deterrence system that automatically detects lurkers and sends them away with light and sound.
Automation: Apart from security and safety, security cameras can also support home automation and other integrations that can make your life easier (like Amazon Alexa). For instance, you can control your security cameras through the Vivint Smart Hub.
Versatility: Security cameras come in different sizes, shapes, and construction materials, so they're versatile enough to use in different placements and locations. They're also cost-effective, making them ideal for homeowners.
Cons
Privacy: Most security cameras connect to the internet. This is good, but it can also give hackers a window to steal your data and access your device.
Vulnerability: Depending on the placement location, criminals may attempt to compromise or tamper with your device by disabling or cutting off the camera's power source.
Dependability: If you choose a wireless home security camera, you need a stable internet connection so you don't run the risk of losing connection with your device.