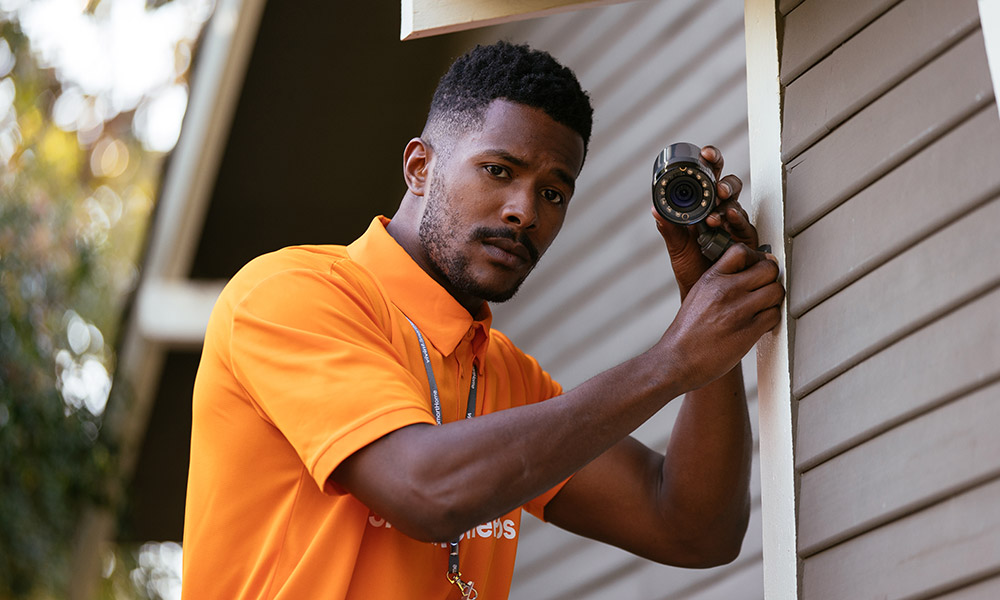 Security cameras options are a great place to start for homeowners looking to monitor their home and protect their property. You've decided to increase the safety of your home by installing a security system, but what happens when you discover they're being tampered with by someone?
Depending on their locations and the type of cameras installed in and around your home, there are ways your cameras may become compromised. Homeowners may deal with cameras being blocked intentionally, obviously avoided or even power supply cords unplugged or cut.
As we discuss how to help protect security camera systems, consider what is applicable to you home or property and what can help improve your system to prevent tampering and help protect your property.
Protect your outdoor surveillance from the start
Go Wireless
Prevent Breaches
Check your camera and recordings regularly
Evaluate tampering
Tamper detection
Protect your outdoor surveillance from the start
To help prevent security camera systems from being tampered with, consider the placement of each camera in your video surveillance system. Make them difficult to reach by placing them high and out of the grasp of would be intruders. You may also want to consider hiding them from view, but before you do, make sure the field of view is clear and you have a clean viewing angle, so you can get complete video recording from your system. Wireless technology has made it easier to keep your camera out out of view from potential intruders.
Go wireless
While most security systems were wired in the past, wireless systems now dominate the market due to the added security. Intruders were previously able to cut wires to cameras and communications systems so they wouldn't be detected during invasions. This is a significant advantage to wireless security systems.
Wireless security systems also offer homeowners flexibility. If an intruder is purposely avoiding security camera detection, move the location of your cameras. Since they're wireless, there's no worry about the wires not reaching or need to re-route cameras to another location. Wireless cameras can also be less obvious to a trespasser.
Prevent breaches
Intruders can tamper with cameras in other ways beyond physical obstruction. In a world where so much information is online, wireless security breaches are always on our minds. It's no different for home security systems. The same advice professionals give for internet safety go for your security systems, as well. It's important to keep your passwords secure and unique. It's also necessary to have a high-quality WiFi connection in your home that encrypts your information with the latest and most up-to-date software, which will make security breaches much less likely.
Check camera recordings regularly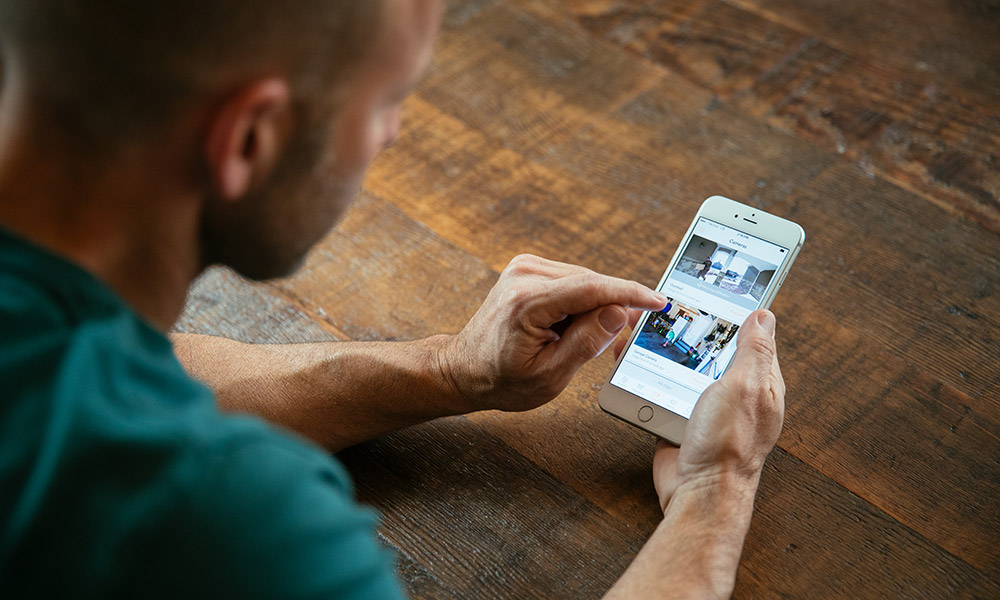 If a homeowner doesn't notice any irregularities around their home, it may be easy to forget to monitor security camera footage regularly. But it's important to remain proactive in these situations because intruders could tamper with cameras to commit a crime around your home later on.
Regularly checking your video feed or recordings keeps you informed about what's going on at your house, even when you're away running errands, and provides peace of mind. Features such as motion detection and real-time notifications are great for recordings because it means you don't need to watch hours of footage to see any security breaches.
Evaluate tampering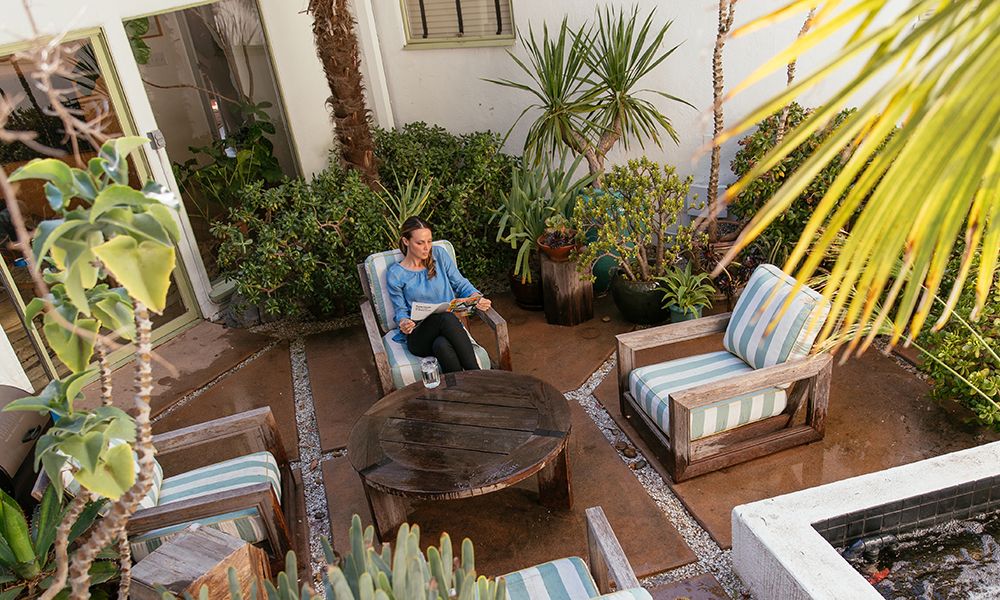 If your cameras have been tampered with, you will want to be able to review video archives to inspect when and who has been tampering with your systems. Check your security video recordings to determine exactly when cameras were damaged. This is when having recordings stored off-site can come in handy, this smart option is offered through Vivint's security services. With time stamps on each recording and multiple views creating an optimal field of view throughout your property, a homeowner can easily determine which cameras were affected, when and how they were damaged.
Tamper detection
If your cameras are being messed with often, consider adding a tamper detection service. This can be used to send notifications to your smart home app (Vivint's Smart Home app will work on a iOS and Android device) on your smartphone when the cameras are obstructed or interfered with in any way. With night vision cameras, Vivint's pan tilt video cameras allow you to monitor your home with a clear video recording 24/7.
Tamper detection
Installing security cameras is an important step to the safety of your family and home, but it's important to know intruders can still tamper with your cameras and compromise security systems. Arm yourself with knowledge of these situations and prevent them altogether to keep your home systems running smoothly.
At Vivint our wireless systems will provide you with peace of mind needed to go about your life, while knowing your home is protected. With our wireless cameras and systems, we are here to help your home stay secure. We work hand in hand with home owners to help keep your homes safe and sound.
With the latest technology, our camera options will keep you connected to your home while you're at work, play, or just running to the store. Once connected to your WiFi network, you can connect to your home through the Vivint app on any mobile device.
Our pan and tilt cameras are wireless, weatherproof, provide night vision video and motion detection. With an internet connection on any device, we will keep you connected to your home from around the world.
Contact us today at 855.710.6033 to learn more about the advantages of putting security cameras around your home.