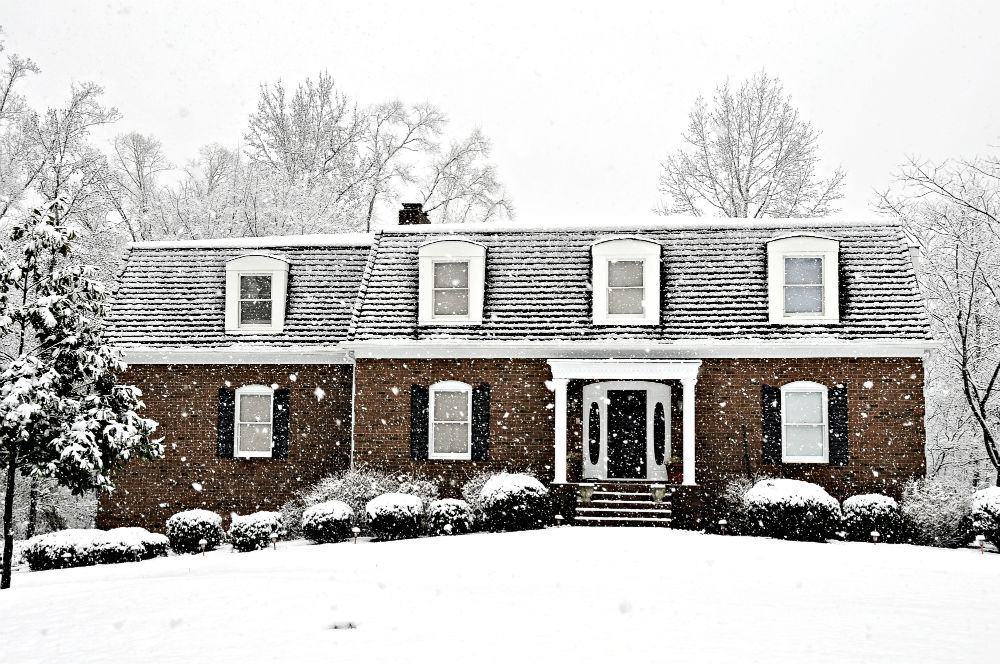 For those living in colder areas of the country, keeping winter heating costs under control can be a real struggle. It's even harder when hosting family or friends over the holidays, as there's an extra concern for their comfort. Plus, a family's routine is usually altered by having guests, which means more open doors and windows and less efficient heating.
Fortunately, there are things you can do to control your heating costs in winter, even when you have guests over.
Here are some tips to trim your thermostat expenses:
Program the thermostat for comfort and energy savings
Probably the easiest thing you can do is use a programmable thermostat. By setting the thermostat for certain ranges during the day and night, you won't need to think about saving on energy consumption and heating costs, as you automatically set it where you want it to be. If you go out for the day, you can program the thermostat to lower the temperature while you're away, so you don't waste energy.
Manage your smart thermostat from anywhere
A smart thermostat makes managing your temperature even easier. Using a smartphone app you can easily change the temperature to heat the home to your desired temperature for your return.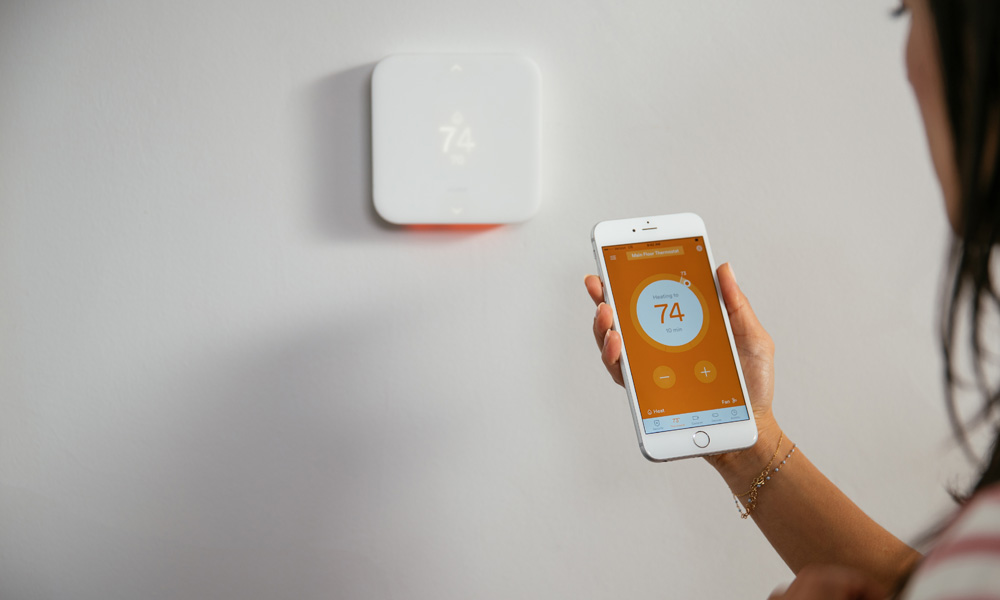 If your kids are in the habit changing the thermostat while you're away, that can cost you more. But with a smart thermostat, you'll be notified on your phone of any changes, and can easily restore the temperature from your phone.
Control your thermostat with your voice
During the winter it can often be uncomfortable to leave a warm, cozy bed or a seat by the fireplace to adjust the thermostat. No need, with a smart thermostat connected to a smart home. If you have a smart speaker like an Amazon Echo or Google Home, you can change the temperature with a simple voice command like, "Alexa, ask Vivint to set my heat to 70 degrees," or, "O.K. Google, ask Vivint to set my heat to 72 degrees."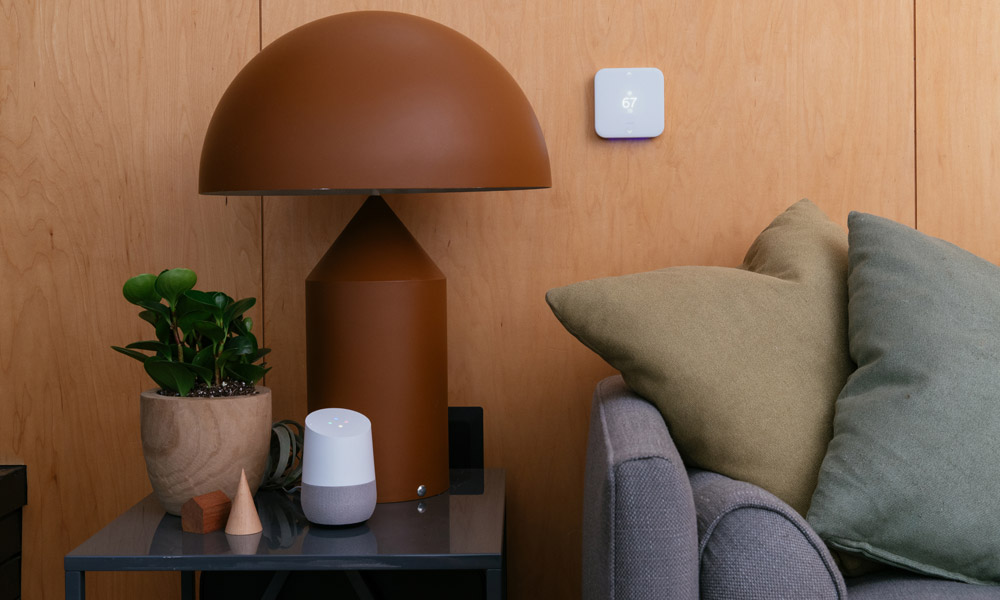 Occupancy-based changes adjust to you
One of the best features of a smart thermostat is what makes it truly smart. Through artificial intelligence, your smart thermostat learns your occupancy patterns and can automatically adjust temperature settings to be an ideal combination of comfort and energy savings. So if you forget to adjust your thermostat when you leave, your in-home sensors will sense that no one is at home and adjust the temperature to conserve energy while you're away. This saves money and keeps the temperature in your home just right without you having to do a thing.
More Energy Management Resources
Shut windows and doors
It's easy for warm air to escape in the winter when doors and windows are accidentally left open. Solve this by using door and window sensors that are connected to a smart home panel, which alerts you when anything is left open. That way, your heating costs won't rise just because someone slid up the window to yell to a passerby or the door didn't properly shut when getting the mail.
Close the flue
'Tis the season for sitting by the fireplace, which is a great way to stay warm. If everyone is gathered around the fireplace, you can certainly lower the heating in the rest of the house, or just for that room if you're in a separate heating zone. But once the fire is out, don't forget to close the flue or your warm air will leave through the chimney — just like Santa — increasing your heating costs.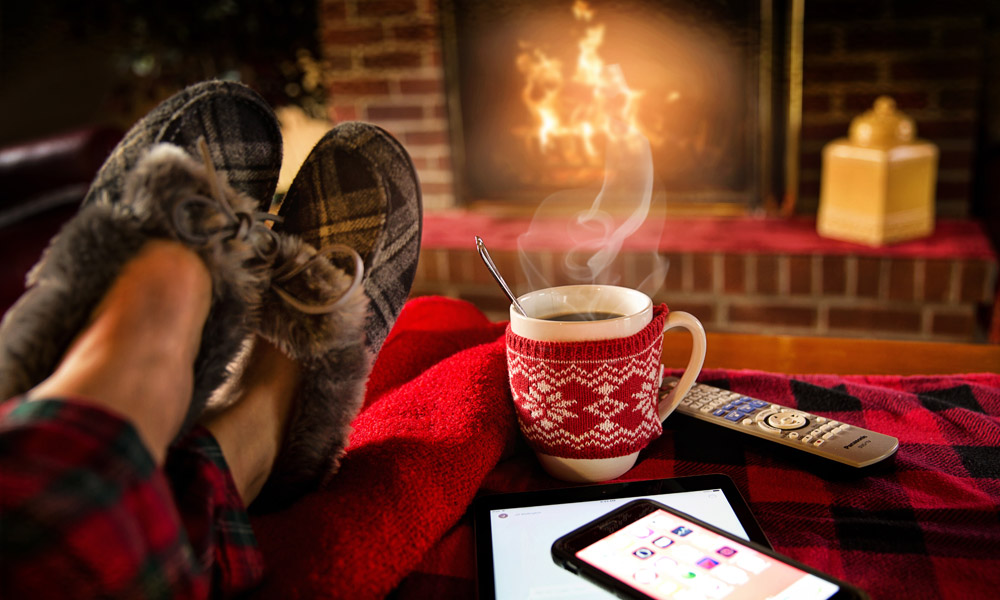 Cut the drafts
If you have air escaping from doors and windows that aren't properly sealed, now is the time to get them plugged. This is an easy job to do yourself with some supplies from the home improvement store. For doors, you can use a draft snake, made of fabric or another material, which blocks the air flow from outside. You can also install storm windows inside your current window frame, which serves the same purpose, or caulk cracks in the molding. Weather stripping can work, as well.
When you take measures to keep the home warm during the winter, you not only keep your family happy, but you'll save money. And that makes for a happy winter.
Interested in installing a Vivint Smart Thermostat in your home? Give us a call at 844.481.8630 for a free quote today.