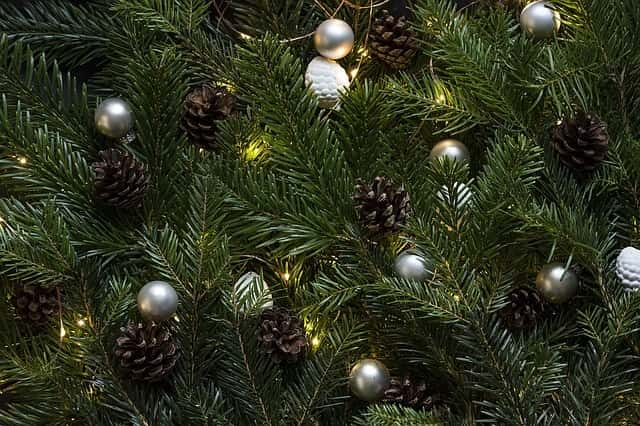 It's the season when we retrieve the decorations and festive lights from the garage or attic and decorate the home in high style for the holidays.
But, before you get too carried away with the fun of it all, consider safety measures so your home and family stay safe when using holiday lights. Here are some recommended do's and don'ts:
Do
It's necessary to check that smoke alarms are working properly. Make a habit of checking regularly throughout the year, but don't forget during the holidays. Only use lights from a reputable source, carry a safety mark and are double insulated.
You should follow the manufacturer's instructions when installing the lights around your home. Instead of using nails and tacks when putting up festive lights, use insulated holders. Always switch the lights off when you go out or go to bed. Keep electric cords away from damp areas, appliances, metal and fireplaces. Also, if there's a storm, unplug your lights.
Store your lights properly at the end of the holiday season, keeping them out of reach of children in a suitable box and somewhere dry.
Don't
Never use lights that are old, as they could be a fire or electrocution risk. Don't allow pets and children to play with the lights for the same reasons. Those old fashioned bulbs can get hot and are more easily broken than today's modern lights.
Never use lights outside that are only intended for indoor use. Also, don't remove or insert bulbs when lights are switched on. It's important to not run cables under a carpet or allow them to trail, as they could be a tripping hazard. Keep security in mind, as well. Cables shouldn't trail through partially open windows, as this provides an opportunity for a thief to gain access to the home.
Additional concerns
You may think this is common sense, but it's easy to overlook things when you're busy during the holidays. Don't assume everything will be fine. Take safety precautions because accidents happen quickly.
If you're putting up outdoor lights, be careful about climbing on your roof or porch. Have a helper hold the ladder to assist. When made for outdoor use, holiday lights will have rubber cables and sealed, weatherproof connections and a plug and transformer suitable for outdoor use. The electrical wall outlet shouldn't overload, as it can overheat and lead to blown light bulbs. Use an outlet power breaker to prevent any overload accidents.
It's certainly fun to play with different light effects — string lights, illuminated icicles, stars or curtain lights can all look especially nice when placed on a porch, in a window, on a hedge or in a pine tree. Stay safe and sensible, and you'll fully enjoy the holiday season.
Learn more about ways to keep your home safe during the holidays by speaking to a Vivint representative.