When it comes to fire safety, you don't want to take chances. If there's an emergency in your home, you need to know about it right away so you can get your loved ones to safety and call 911. If you can react to a fire quickly, you'll be more likely to minimize the damage it can cause.
Wi-Fi smoke detectors, or smart smoke detectors, can help you detect and respond to a fire fast. In this guide, we tell you about the pros and cons of having Wi-Fi smoke detectors in your home.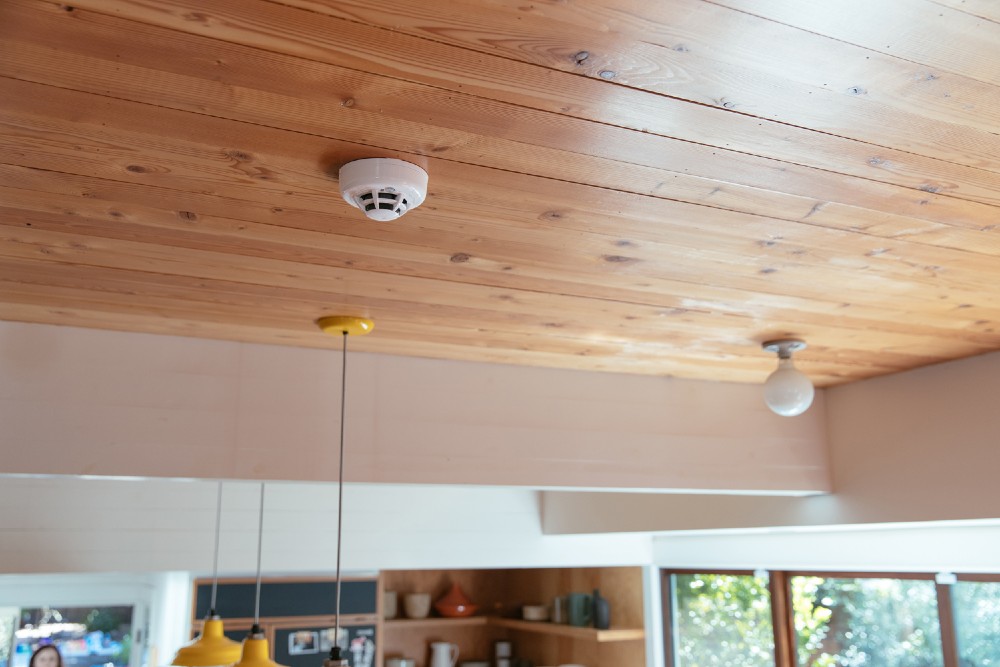 How do Wi-Fi smoke detectors work?
Fire alarms use ionization sensors or photoelectric sensors to detect smoke. Ionization smoke detectors are better at noticing fires that flare up quickly, while photoelectric alarms are better at recognizing smoldering fires.
Photoelectric alarms are considered more effective because most fires don't flare up immediately. Some alarms are also dual-sensor, which means they can effectively detect both types of fires.
Smart devices use Wi-Fi, Bluetooth, or Z-Wave technology to communicate with each other. People with a smart smoke detector can use a smartphone and mobile app to manage and control the system remotely. Smart fire alarms also use your home's internet connection to communicate with the rest of your home's smart systems and devices.
Generally, you'll need a smart home hub like the Vivint Smart Hub or another central control panel to control your Wi-Fi smoke detector — along with your other smart devices, like your CO detector, smart locks, and smart lighting — from a central location.
When traditional smoke alarms sense smoke, they let out a screeching alarm. Smart detectors take things a step further: They let out an alarm and send a notification to your smartphone so you can call 911.
What happens to Wi-Fi smoke detectors if the Wi-Fi goes out?
Without a Wi-Fi connection, your Wi-Fi smoke detector will simply work like a normal smoke alarm. You won't be able to control it remotely with your Android or iOS smartphone, but the alarm will still activate when the device senses smoke.