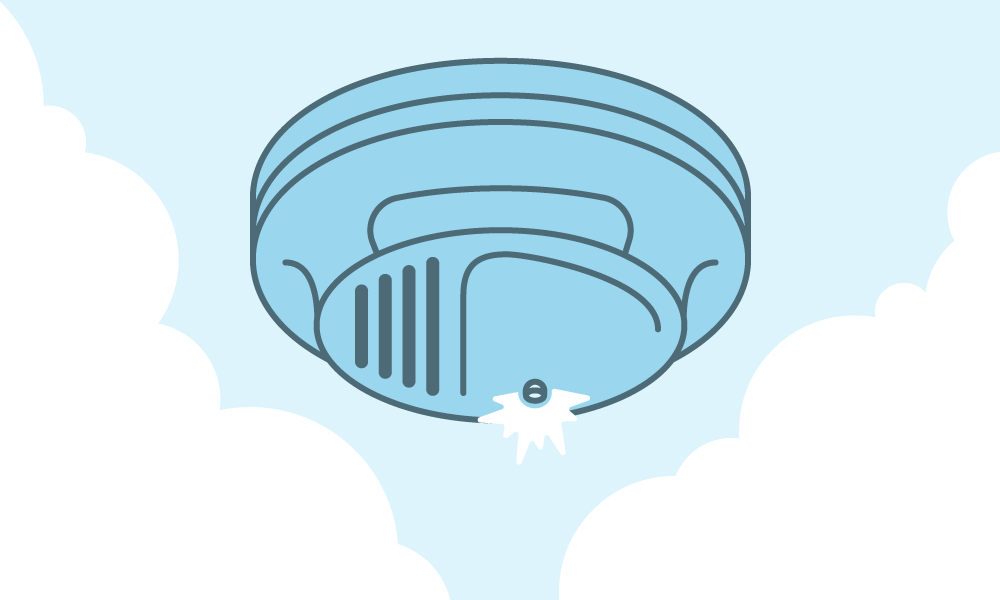 Protecting your home against fire. It's nothing to be taken lightly. Do you know what's available in smoke detector technology, and have you taken the time to fortify your home against fire?
Whether you have smoke detectors installed, you have them, and your batteries are low, or your home is currently without them, here's what you need to know about these life-saving devices.
Heat detectors: the original smoke alarms
The oldest form of fire-detection device is a heat detector. It functions simply with a detection element inside the device that activates when it reaches a fixed temperature or an extreme increase in temperature occurs.
Heat detectors may be ideal only if speed in sensing smoke and fire is not of great concern, or if space is small and confined where fast-burning, high-heat fires are likely to occur. But neither of these scenarios lends itself to residential fire protection.1
So when you think of safeguarding your home against fire, forget heat detectors. Smoke detectors are where it's at.
They're going to sense the presence of extreme heat, smoke, and fire faster than a heat detector. And they've proven much more effective in detecting fires in residential homes.2 If you don't have smoke detectors installed in your home, get them. If you have them, make sure they're in working order, and batteries are kept current.