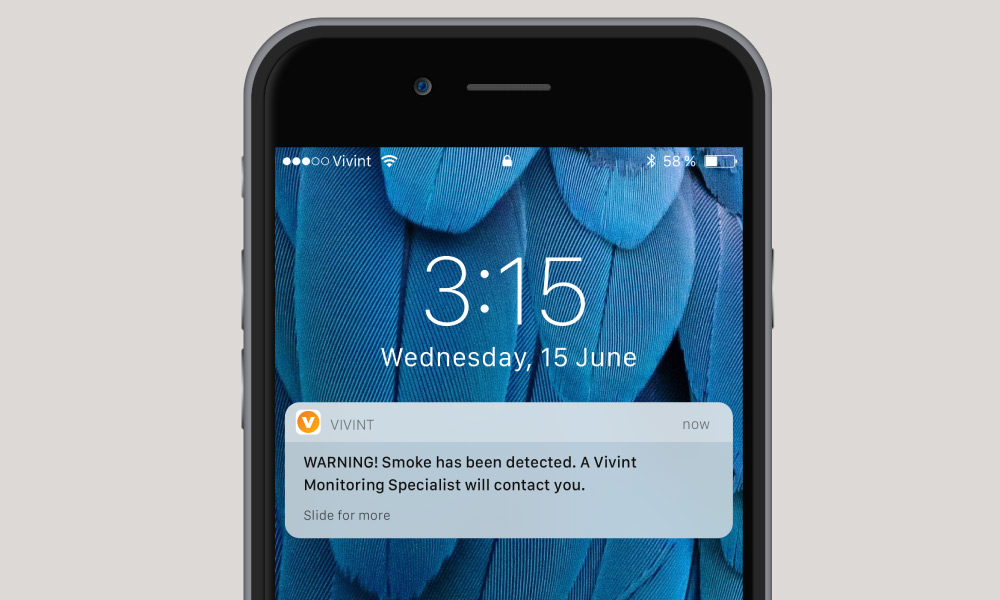 It was a normal afternoon for Courtney Jones of Warner Robbins, Georgia. She was picking her daughter up after school when she received a notification on her phone that her Vivint alarm had detected motion. She pulled up her Vivint app and checked the security camera in her home. The wispy smoke floating across the screen confirmed one of her worst fears — her house was on fire.
Courtney immediately called 911. The dispatcher informed her they had already received multiple calls about the fire, and the fire department had been dispatched to her home. "One of those calls happened to be from Vivint... letting them know that they needed to send the fire department," recalls Courtney.
Thankfully, Courtney, her husband Spencer, and their daughter were not home as the flames tore through their home. But their story serves as an important reminder of how important house fire safety is.
Is your house a death trap?
Human behavior is the most significant factor in fire prevention and survival. And while there are many different causes of house fires, many of them are preventable. When it comes to preventing a house fire, "safety first" should be your motto.
Take action to protect your home and family from fire with these six tips.
1. Practice basic fire prevention around the house
Basic fire safety can help prevent fires from starting altogether:
Don't smoke or allow smoking in your home. Smoking materials, like lighters and cigarette butts, are the leading cause of home fire deaths.1
Keep heating equipment, including chimneys and heater filters, clean and in repair.
Keep anything flammable at least three feet away from heating elements and flames.
Never leave candles unattended.
2. Make sure your smoke detectors work
Smoke detectors are a critical component to fire prevention, yet three out of five home fire deaths2 occurred in homes without working smoke alarms.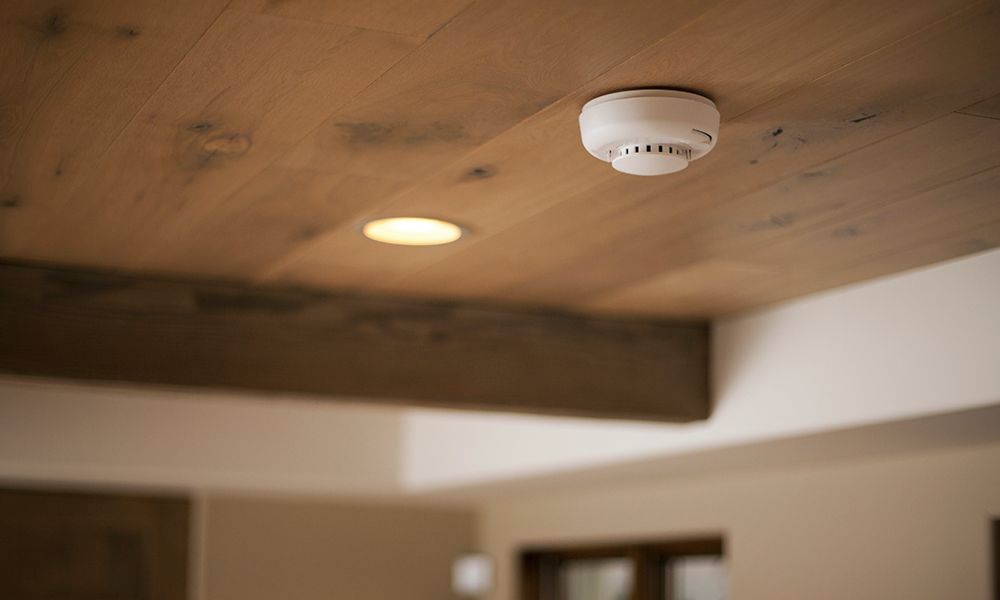 Have you ever heard your smoke detector beeping or chirping? That sound indicates your smoke alarm battery needs to be changed. Even if you don't hear a smoke detector sound, you should still check your batteries once a month. And no matter how annoying the sound can be, neverdisconnect a smoke detector to quiet the alarm; keep an extra 9V smoke alarm battery on hand instead.
3. Go beyond smoke detectors
The purpose of a smoke alarm is to alert people that smoke (and potentially fire) is present in the home. But what if no one is home to contact the fire department?
A complete smart home monitoring system goes beyond smoke detectors. Amazingly, when the fire started in the Jones' home, it wasn't the smoke detector that detected smoke and notified the monitoring center — it was the motion detector. In fact, the motion detector was so sensitive it detected the smoke an entire minute before the smoke alarms did.
Because the home was professionally monitored around the clock, Vivint notified the fire department even though no one was home when the fire began.
The system also notified Courtney, who was able to confirm the fire via her smart home's indoor camera on the app. This valuable feature enabled Courtney to move into action as well. "I can't imagine my house burning down and never receiving notification that something was going on," Courtney says.
4. Locate and properly store flammable materials
Managing flammable materials around your home is crucial for fire prevention.
Know what flammable liquids are. The most common include gasoline, acetone, alcohol, paint thinner, charcoal lighter fluid.
Store flammable liquids in properly labeled, non-glass, and tightly sealed containers.
Keep them away from all heaters, furnaces, ranges, and gas appliances.
5. Teach fire safety for kids
Your house fire safety plan should always include fire safety for kids. This includes:
Storing lighters, matches, and flammable materials in a locked space or out of reach of children.
Teaching kids what to do in the event of a fire. Have an evacuation plan and practice it monthly.
6. Be prepared in the event of a fire
Should the unthinkable happen, there are a few things you can do to minimize loss from a house fire:
Keep important documents, photos, and valuables in a fireproof safe or safety deposit box.
Make sure important files and documents from your phone and computers are automatically saved to the cloud.
Take photos of the contents of your home and save them to the cloud. This includes pictures of seemingly mundane items like clothes hanging in closets. This tip from Courtney helps expedite the insurance claim process by providing documented evidence of lost items.
The effects of a house fire can be emotionally, physically, and financially devastating. By taking proper house fire safety steps, you can help lower the chances of house fires.
---
1,2: http://www.nfpa.org/Public-Education/Campaigns/Fire-Prevention-Week/Fast-facts-about-fire