When it comes to house fires, two things are certain—they're fast, and they're deadly.
In just 30 seconds, an uncontained fire can spread out of control, quickly igniting everything in its path. Within minutes, the fire can fill a home with smoke and completely engulf it in flames.
The fast-moving nature of a fire is also what makes it so deadly. That's why every second counts. While working smoke detectors are a must for any home, a monitored home security system equipped with smoke alarm systems can provide your home and family with fast, accurate protection in case of a fire.
Read on to find out what sets the Vivint Smoke and CO Detector apart from others, and what our customers think about them.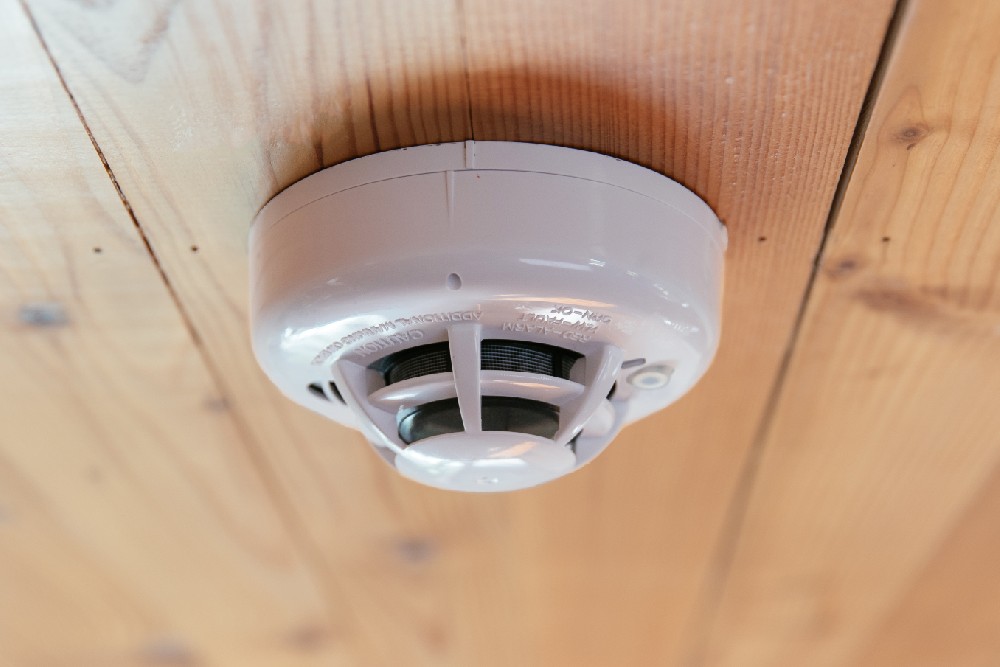 Why you need smoke detectors
By law, all residences in every state are required to have smoke detectors. (In some states, both smoke and carbon monoxide detectors are required as well.) But even if they weren't, smoke detectors save lives and are a must-have in every home. More deaths from home fires occur in homes without working smoke detectors; in fact, 3 out of 5 deaths occurred in homes without working smoke alarms.
Smoke alarms are triggered by the presence of smoke in the air. From there, they sound a loud alarm, alerting people in the home to fire so they can get to safety.