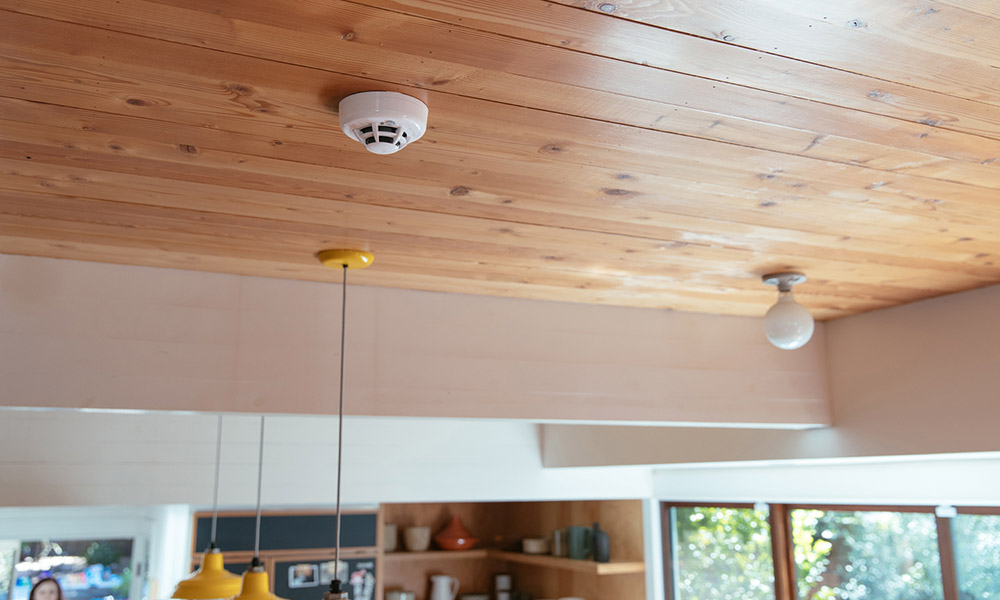 You're snug in bed half asleep, drifting between sweet dreams and reality. This is usually when disaster strikes – or in this case, chirps. When a smoke detector demands new batteries in the middle of the night, what happens next isn't unlike the five stages of grief.
Denial: This can't be happening right now. Maybe it'll stop on its own.
Anger: Where are the batteries? How am I supposed to reach the alarm? Which detector is it? This one? That one? How can you tell?
Bargaining: Maybe I can sleep through it. Maybe I can finally use my old baseball bat.
Depression: Why me? Why tonight? I'll never sleep again.
Acceptance: This is my life now.
Sound familiar?
You might have had an experience that was slightly less dramatic, and that's fine. Everyone grieves in their own way, but the takeaway is making sure it doesn't happen again.
Beat your smoke detectors to the punch (or at least know how to end the chirping quickly) with the information in this article.