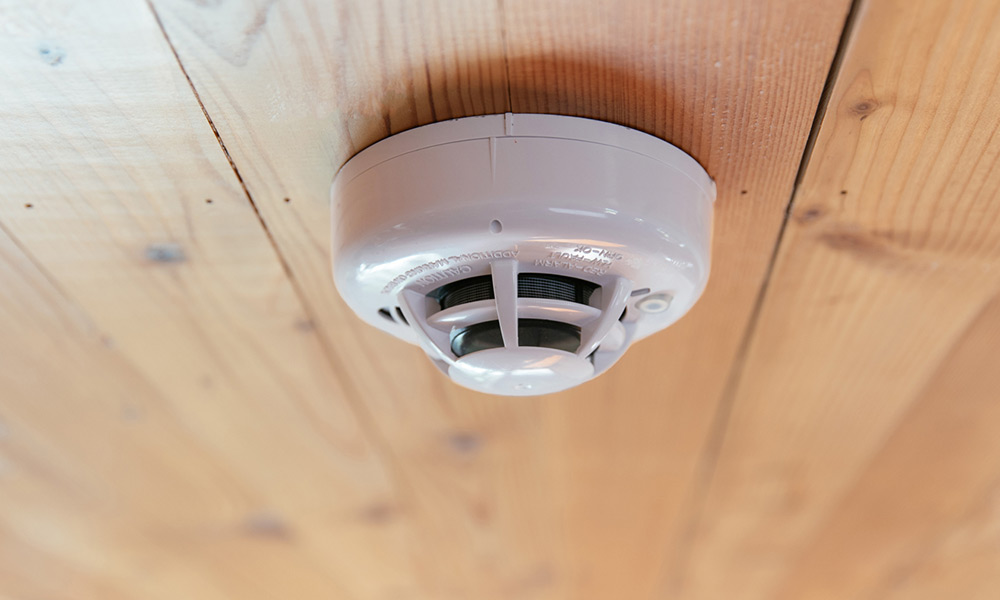 Do you know how many smoke alarms are currently installed in your home? How sure are you that each of them are in working order? When was the last time you changed the batteries or vacuumed the chamber entrances?
Not sure?
It's easy to forget that these life-saving devices require some routine maintenance in order to detect early signs of smoke and prevent a disaster. But you can easily learn how to take good care of your smoke alarms so they can take good care of you.
How do smoke alarms work?
Have you ever wondered how smoke alarms actually work? Here are the basics.
There are generally two different types of smoke alarms to choose from: photoelectric and ionization.
Photoelectric smoke alarms use an infrared light beam, a light-emitting diode, and a photocell. When smoke enters the internal chamber of the device, the light beam is scattered by the smoke particles and redirected to the photocell.
The photocell is an electric light detector that is capable of generating energy when activated. When the beam hits the photocell, the alarm is triggered, alerting everyone in the house that there's a fire.