As a homeowner, it's important to maintain your smoke detectors so they work whenever there's an emergency. Often, a detector will let you know when it needs maintenance. Understanding your detector's signals can help ensure the device is working properly.
You need to know what to do when you see your smoke detector flashing red. In this guide, we explain what the red LED light on your smoke detector could mean and go over some other signals your detector could be sending you.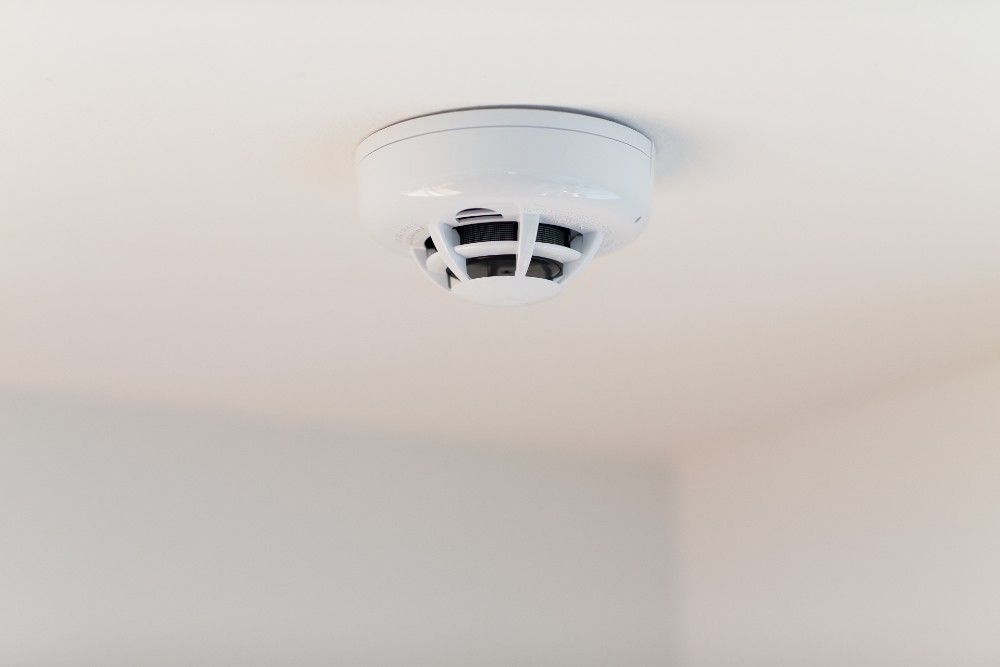 How smoke detectors work
Smoke detectors use sensors to detect airborne smoke particles. Different types of smoke detectors use different technology to sense particles.
Ionization smoke detectors notice tiny burning particles. This type of detector is really good at sensing fires that flare up rapidly. The downside to an ionization smoke detector is that it can't detect smoldering fires as effectively. Ionization detectors also tend to have problems with false alarms.
Photoelectric smoke detectors pick up large smoke particles. They're generally considered safer than ionization smoke detectors because most fires start off smoky (and smoke inhalation is far more likely to cause harm to humans than a fire itself).
Dual-sensor detectors can sense both types of particles. This allows them to identify quick-burning fires that flare up and smokey fires that smolder fast.