In 2022, tourists generated $1.9 billion in tax revenue by visiting Massachusetts. According to Kate Fox, executive director of the Massachusetts Office of Travel and Tourism, the state has partnerships with 16 regional tourism councils to continue attracting visitors. Many people who visit Massachusetts check out the Freedom Trail, Faneuil Hall, the Cape Cod beaches, Boston Common, and the Public Garden Swan Boats.
Whether you call Massachusetts home or are planning a trip to The Bay State, make sure these events, restaurants, and destinations are on your list.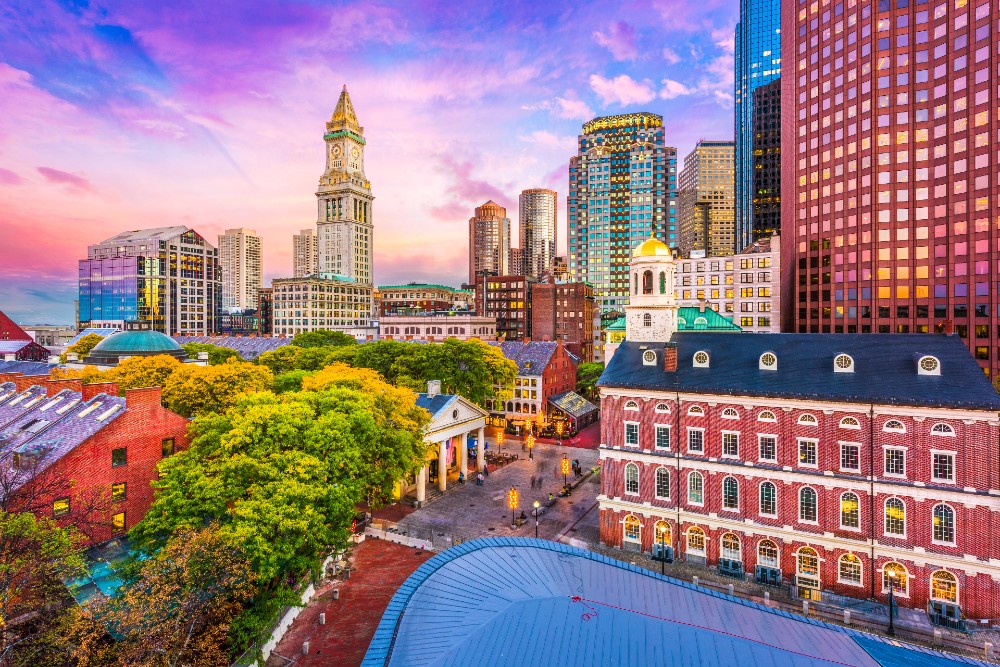 Annual events in Massachusetts
The Boston Seafood Festival is an all-day lobster bake that happens every September. Festival attendees can participate in competitions like oyster shucking and fish cutting. Chefs host demonstrations during the event, and kids can enjoy face painting and balloons.
Topsfield Fair, the oldest county fair in the United States, takes place from late September through early October. Visitors can pet animals, watch a horse show, watch oxen pulls, and participate in the Demolition Derby. When you get hungry, indulge in culinary treats like the Gobbler Sandwich, apple crisp, or a loaded baked potato. Daring visitors may want to try chocolate-covered bacon.
Also in autumn, craftspeople from across Massachusetts gather at the Castleberry Fall Craft Festival in Wilmington to show off their work. Come to see vendors showcasing and selling jewelry, wind chimes, pet gifts, folk art, wood puzzles, Victorian wreaths, and more.
Like the idea of supporting local craftspeople? There are more craft festivals throughout the year in Massachusetts, such as the Brewster Summer Arts and Craft Festival and the Chatham Liberty Arts & Craft Festival.