Key takeaways
Vermont has the most porch piracy of any state and the most prevention strategies.
St. Louis has the most porch piracy among the 100 most populated U.S. cities.
Residents in Alaska conducted the most searches for "bait packages" per 100 residents.
DHL has the most negative comments on public forums, with the words "late," "lost," "missing," or "stolen" used roughly 140 times per 1,000 posts.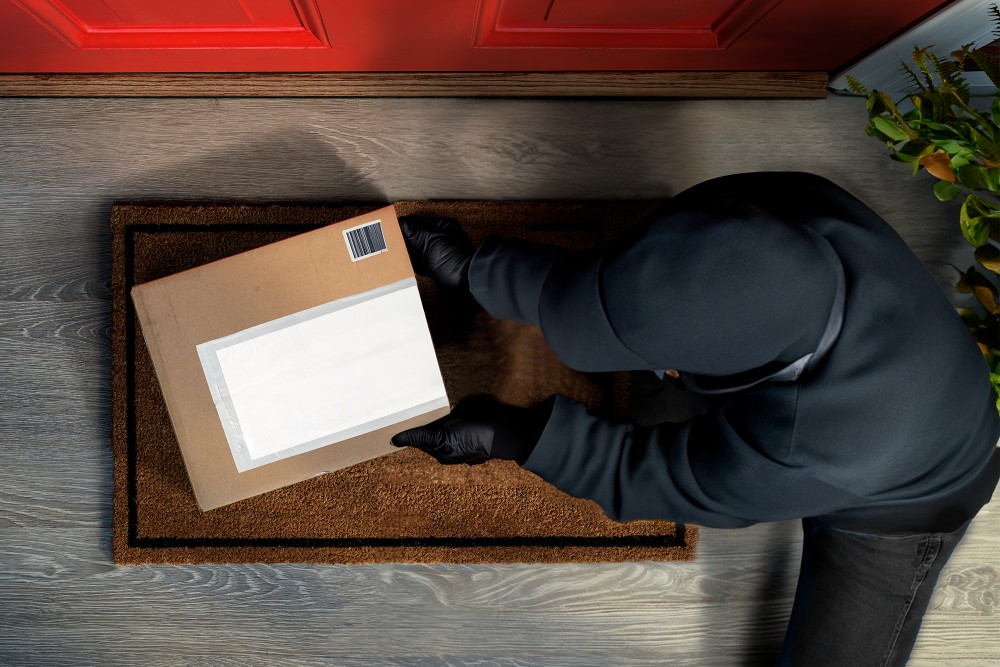 The rise of the porch pirate
There's nothing better than the excitement of having a product you ordered online delivered right to your door. But there's nothing worse than realizing your package was stolen by porch pirates before you could retrieve it.
Over the past year alone, searches like "porch pirates caught" have surged 1,588%, demonstrating just how big an issue delivery theft has become. To learn more about this front porch crime, we used Google search volume data to construct a comprehensive study on where porch piracy is the most prevalent and which cities and companies are doing the most to stop it.
The porch pirate index (PPI)
To analyze the prevalence of porch piracy, we invented a rating system called the porch pirate index, or PPI for short. We consolidated search volume data of the phrases "package stolen," "package lost," and "package theft" per 100,000 residents in each U.S. state and the country's 100 most populated cities. Using this data, we assigned each area a PPI score from zero to 100, with zero being the least porch piracy and 100 being the most.
Explore our PPI ratings using the interactive map below and find out how your area scored.