Let's face it. Life is busy. You're managing work and a home. And if you have kids, you're keeping track of them, managing their schedules and activities. Throw pets into the mix, and it might be time to hire a personal assistant.
Instead, think smart home technology.
Multiple tools in the smart home tech landscape can help you more easily manage everything on your plate—including monitoring your children and keeping track of your pets.
We're talking about sensors and detectors. And while these may not be the smart home devices that are grabbing headlines, these subtle, under-the-radar gadgets can go a long way toward helping you know who is where, what's going on at home, and ensuring the safety of the people and pets living under your roof.
Sensors at a glance
Take a look at what Vivint Smart Home has to offer in terms of sensors and then we'll explore how they make life easier as a parent or an owner of furry friends.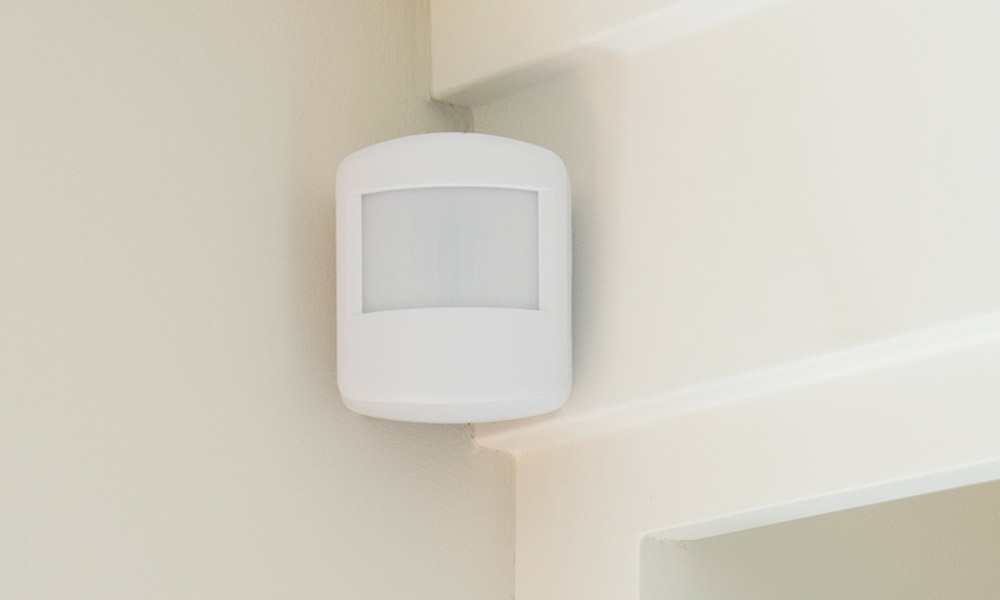 Vivint Motion Sensor: Detects motion in the home, sounding an alarm if triggered while your system is armed.


Glass Break Sensor: Detects when a window has been broken, sounding an alarm if triggered while the system is armed.
Vivint Smart Sensor: Detects when doors and windows are opened and closed, sounding an alarm if triggered while the system is armed.
Recessed Door Sensor: Hidden in the door frame to detect when doors are opened or closed, sounding an alarm if triggered while the system is armed.
Where are the big kids?
Whether you're at work, grocery shopping, or in the laundry room at home folding clothes, you can always know where your kids are and what they're up to.
If your kids are older and you're going to be away from home, arm your system. That way you'll be alerted to activity in the house. You'll know when they're going in and out of the house, and you'll be kept apprised of activity in the house. And should a soccer ball break a window thanks to a penalty kick gone wrong, you'll know.
Why not take things a step further with motion detection-enabled indoor and outdoor cameras? Not only are you aware—thanks to real-time video streams that link to your mobile device—that your kids are on the move, but you can view their activity and ensure that they're safe and on task.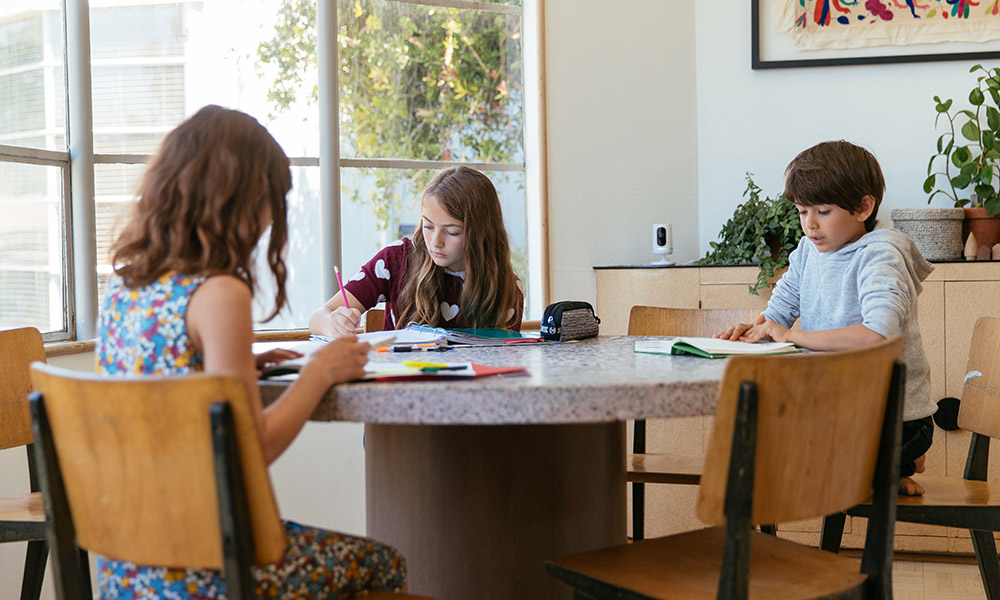 So whether they're doing homework, riding bikes in the driveway, or just lounging on the couch, door sensors, window sensors, and motion sensors and real-time video make sure you're in the know.
Keeping track of your littles
The same holds true for smaller children. You can't be everywhere at once. And if you have littles, you know they're on the go and keeping them contained in one spot while you try to get a few things done around the house is challenging.
Sensors let you know if they're making an escape to the yard and make sure you know where in the house they're making mischief—or playing, whatever the case may be. Cleaning out the basement? With a comprehensive system you can check your mobile device and see exactly where they are and what they're doing. Now that's peace of mind every parent deserves.
And what about your furry friends?
Chances are if you're home, you're able to keep pretty close tabs on your pets. But door, window, and motions sensors can still help you keep an eye on them and know what they're up to. If you're away, however, sensors come in especially handy in terms monitoring your pets.
Coupled with indoor cameras, you can keep track of the movements of your pets throughout your home and actually view their activity.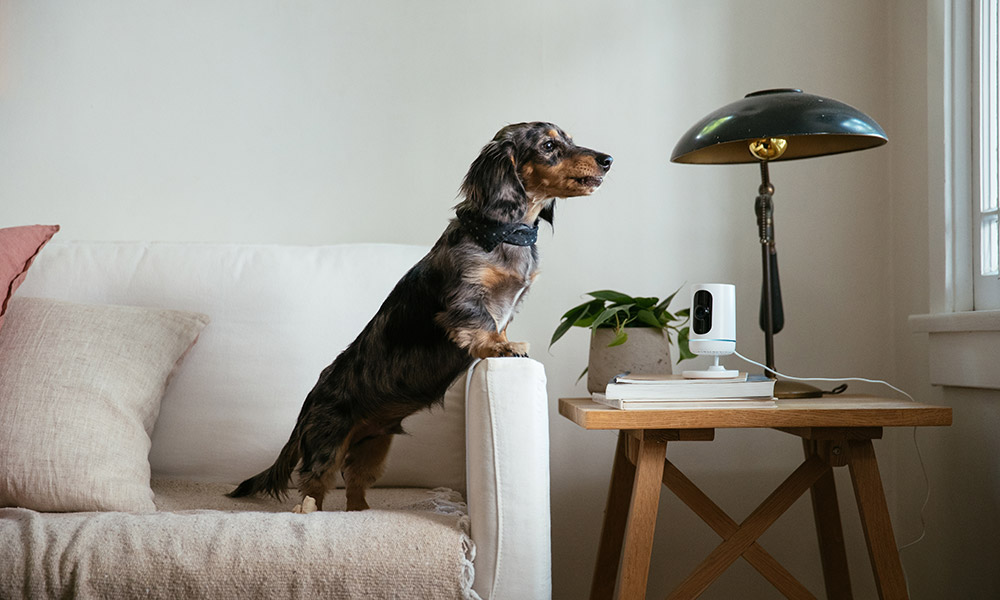 Monitor your pets while at work
The workday can get long and being away from your pets for hours can be worrisome. With sensors and cameras, you can know what your pets are up to and watch live video feet of their activity. With Vivint, there's no "secret life of pets."
With mobile notifications and a few swipes on your smart device you know they're safe—and not destroying your home or favorite pair of shoes.
Get in touch
If you want to learn more about how smart home technology can help you manage your home and the people and pets in it, give us a call at 800.646.1469 and speak to one of our Smart Home Pros.