What's so great about a smart home? A lot. Imagine 24/7 backup, helping ensure your home and family are always safe and secure no matter where you are.
The smart home of today is much more than a series of alarms. Think of your comprehensive smart home system as a virtual counterpart with your senses and, to some degree, your sensibilities—watching and listening, automating function, sniffing out danger, and maintaining a comfortable environment. You can sleep at night, focus on work, or take a vacation knowing your smart home's "senses" are always active and alert.
Take a look at those five senses and how they help you live more and manage less: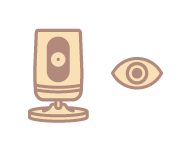 Eyes in the back (and side) of your house
Home security is at the core of a comprehensive smart home, and what's home security without cameras—the true eyes of your home. With indoor and outdoor cameras you always know what's going on in and around your home.
All of our cameras link with the Vivint Smart Home app, giving you greater convenience and control when it comes to monitoring your home. The app lets you watch live video feeds, play back video, or engage in two-way talk. You can also create notifications that alert you when a camera detects motion or someone shows up at your door.Vivint Smart Home app, giving you greater convenience and control when it comes to monitoring your home. The app lets you watch live video feeds, play back video, or engage in two-way talk. You can also create notifications that alert you when a camera detects motion or someone shows up at your door.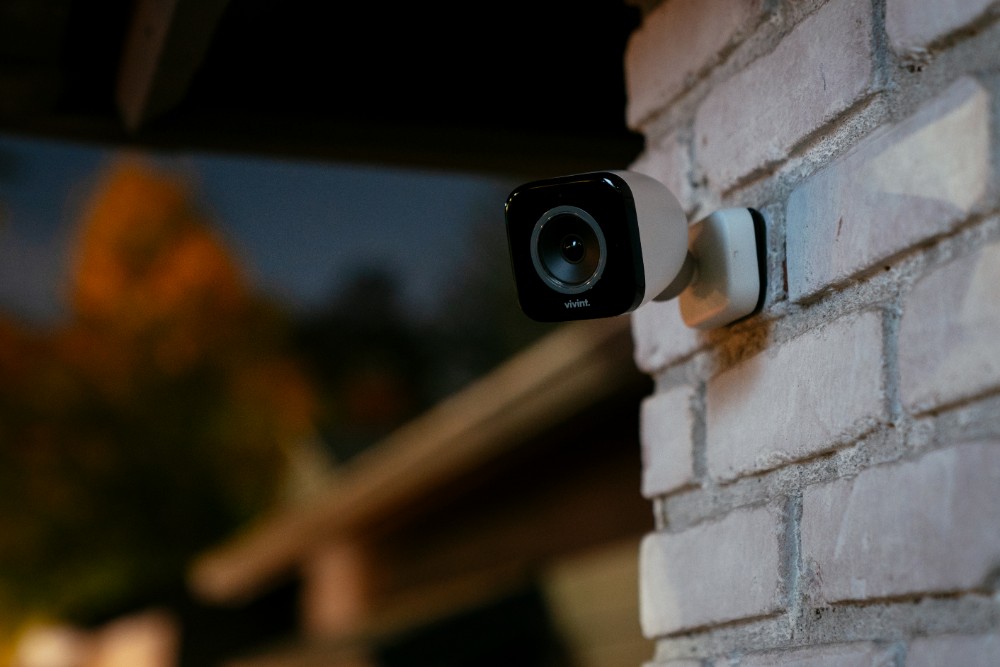 Outdoor cameras
Whether you want to discover why your dog is barking at night, keep an eye on your home's perimeter, or monitor your vehicles, any reason is a good reason to install outdoor security cameras. A motion sensor security camera starts recording whenever it detects motion, so you can view the live feed or review the footage later. HD resolution and night vision ensure you have visibility day or night.
Indoor cameras
With an indoor camera you can see what's going on at home, even when you're not there. You'll catch every detail with a wide-angle lens, and two-way voice functionality means you can even talk to your family (or pets) through your device—from another room or another state.
Doorbell cameras
Once you experience the convenience of a doorbell camera, you'll wonder how you ever lived without it. This versatile little camera-and-doorbell duo not only lets you see (in HD quality) who's at your door day and night, it also lets you speak to them with two-way talk no matter where you are.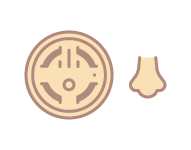 Heightened sense of smell
You've heard the saying, "Where there's smoke, there's fire." But what if you're not home to notice it? It's why detectors combined with 24/7 monitoring are so vital to the safety of your family and home. Once smoke detectors sense a whiff of smoke in your home, our 24/7 home security monitoring team alerts local authorities and dispatches the fire department for you.
Your smart home detectors can even pick up smells you can't. Carbon monoxide is a highly toxic (and potentially deadly) gas, but it's odorless—unless you have a carbon monoxide detector. Like a smoke detector, CO detectors are monitored 24/7, so you can be alerted to danger early and get to safety while our monitoring staff contacts emergency services.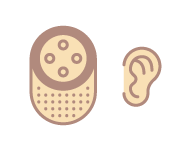 A home that listens to you
Keeping your home safe requires the ability to listen to what's going on around you, but what happens when you're not around? Your smart home has your back.
There are plenty of smart home security components that can lend a listening ear. Door and window sensors let you know when an access point to your home opens. And glass break detectors sound an alarm when glass is broken, adding an extra layer of security to your windows.
With voice-controlled home automation, smart speakers like Google Home and Amazon Echo make your home easier to manage.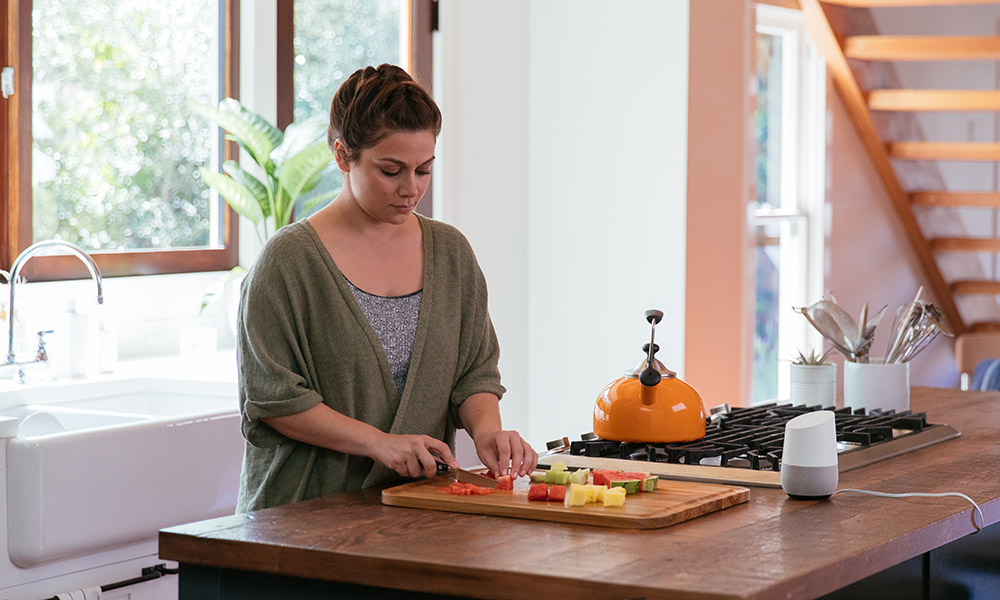 With far-field voice recognition, your smart speaker listens to and responds to your voice commands—whether you want to lock your doors, turn off the lights, or adjust your thermostat. If only your kids listened to you as well as your smart speaker!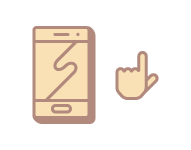 One touch is all it takes
Interactive interfaces, like the Vivint Smart Home app and Vivint SkyControl Panel, give you full control of your home with a single touch.
With the app, you can remotely control your entire smart home. View your camera feeds, arm your security system, adjust the temperature, lock your doors, or turn off your lights no matter where you are.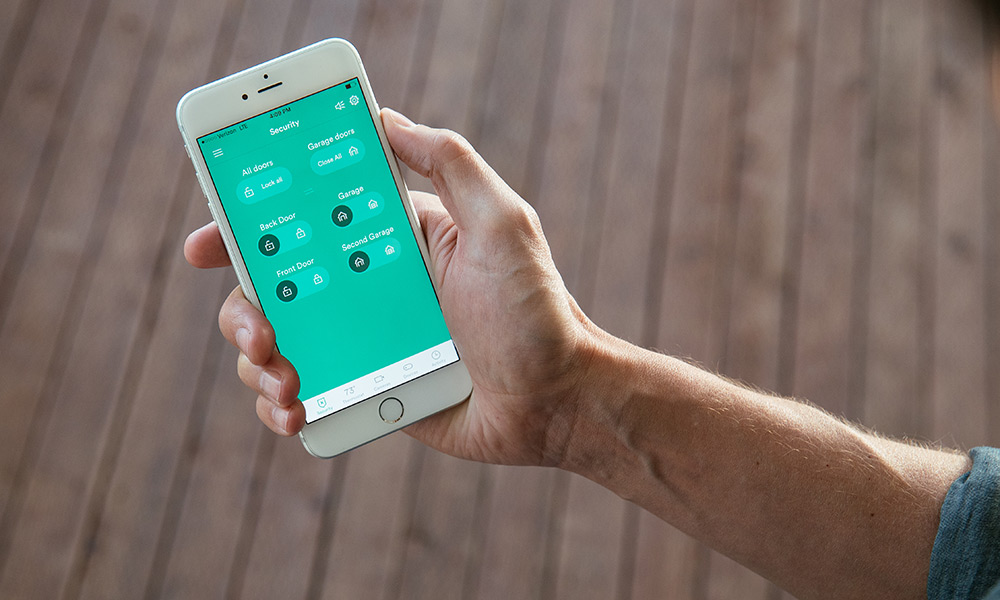 If you're home, you have the option of controlling your smart home features with SkyControl Panel—the hub of your smart home system. No need to wander through the house turning off lights or checking to make sure your doors are locked. With a quick swipe, tap, or touch it can all be done through your panel.
But the panel also features an emergency button that connects you to smart home specialists with just one touch.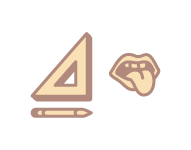 Tasteful designs
We get it. Your smart home can't actually taste anything, but it can be taste-ful. Innovation for home automation has come a long way. That includes function and form, because when it comes to your home, looks do matter. It's why bulky wires, obvious surveillance cameras, and clumsy control panels are a thing of the past.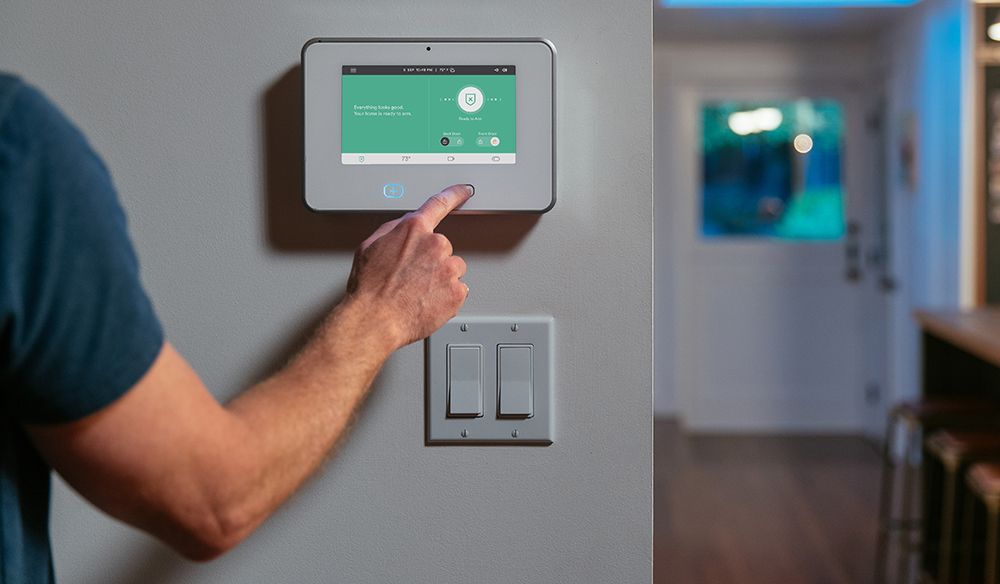 Instead, Vivint Smart Home tastefully designed its products to blend into and complement your home. Consider the sleek look of the Vivint Element Thermostat or even the slim profile of the SkyControl Panel. We believe if you're going to have smart devices throughout your home, they might as well look smart too.
Smart home intelligence
While intelligence may not be lumped into the five senses, it's integral to the function of your smart home system. The brains behind the SkyControl Panel connect the components of your system and ensure they seamlessly work together while providing control over your smart home from one spot.
Then there's Sky, the artificial intelligence assistant that extends the sensibilities of your smart home with enhanced convenience and control. How? Sky intuits your preferences and auto-adjusts your settings—temperature, for example—to increase comfort and ease while reducing energy use and spend. That's intelligent living.
When it comes to a smart home, we believe there's no such thing as sensory overload. Your home's ability to manage and regulate itself provides safety and security not otherwise possible while freeing you up to enjoy your home and the people in it.
Learn more about the smart home