Motion detectors are an integral part of a home security system, used mainly to monitor the presence of unwanted intruders.
As essential as they are to safety, however, incorporating detectors into your home may feel overwhelming and raise more questions than answers. How do they work? Where and how should you install them? And how do you source the right detectors for your home?
Relax. At Vivint, we have the answers. Keep reading to get the information you need to fortify your home and ensure the safety of your family with motion detector technology.
How do motion detectors work?
There are a handful of basic kinds of motion detectors. Some employ active sensors, while others use passive sensors. Most motion sensors today are wireless, and electronic or digital.
Here we've provided basic information about the various types of sensors and how they function:
Active Sensors
Active sensors, also known as radar-based motion detectors, emit ultrasonic sound waves.
When there is an interference caused by a person or moving object, the sensor sends a signal. The signal causes an alarm to sound, a light to illuminate, or even a door to open.
Photosensors
Using laser beams and light sensors, this type of motion detector puts out a light beam and sounds an alarm when there is a notable change in the level of light.
When a figure walks by, it causes a change in the level of light that detects the intruder.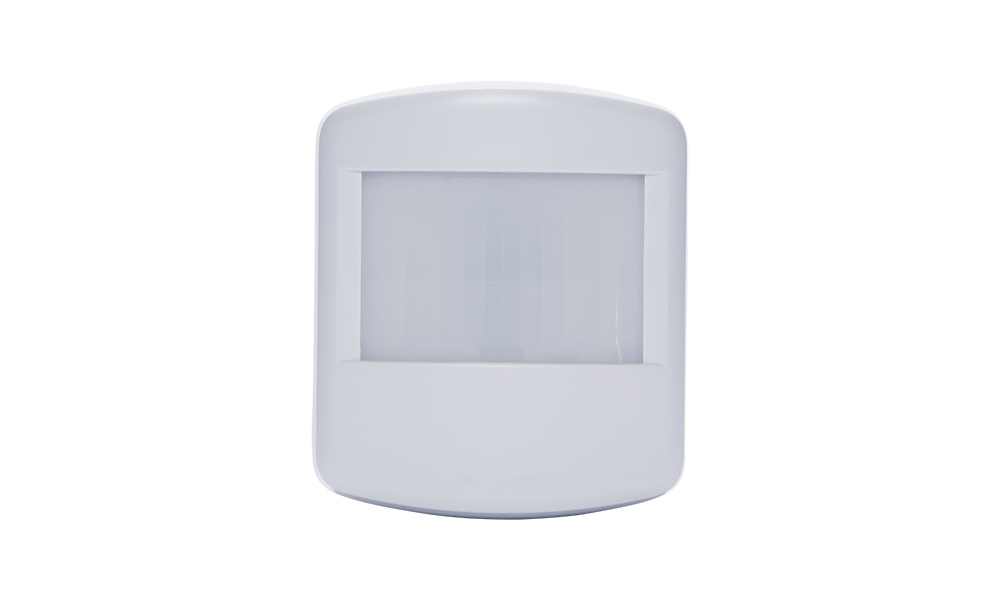 Passive Infrared (PIR) Sensors
Residential homes are most commonly equipped with PIR sensors.
PIR sensors detect infrared energy released as heat from humans and animals.
Vivint offers two wireless motion detectors that use infrared technology and feature a 90-degree look-down, ensuring intruders cannot pass by unnoticed.
How do you set up a motion detector?
With your family's safety on the line, it's advisable to employ a trained professional who will ensure your motion detector is installed properly and efficiently. If you purchase a Vivint motion detector, one of our SmartHome Pros will provide custom installation to make sure the job is done right.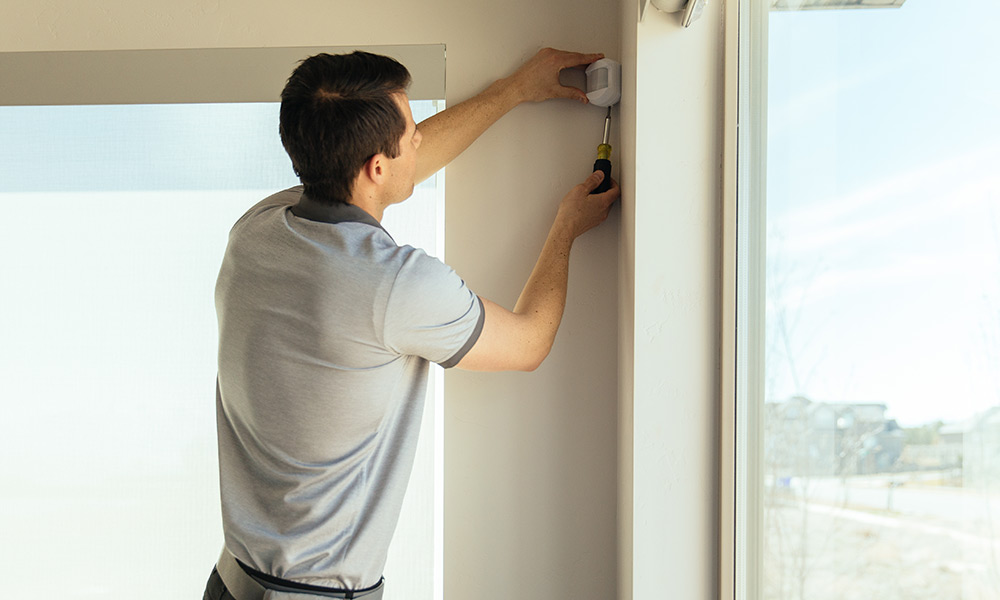 Where is the best place to install a motion detector?
While there are several potential places to install a motion detector, outside by the front door is the most obvious first choice. Most intruders will check the front door before trying to break in through a window. Simply installing a motion detector may act as a deterrent for potential intruders.
Most detectors have a fairly wide range, so walls and ceilings are ideal spots inside the home for installing motion detectors. For example, to prevent your little from one crawling near the water heater, mount a motion sensor on the wall or ceiling near the heater. You'll be alerted to movement that can help preempt a potential accident. A professional installer can provide valuable input regarding positioning and range of detection.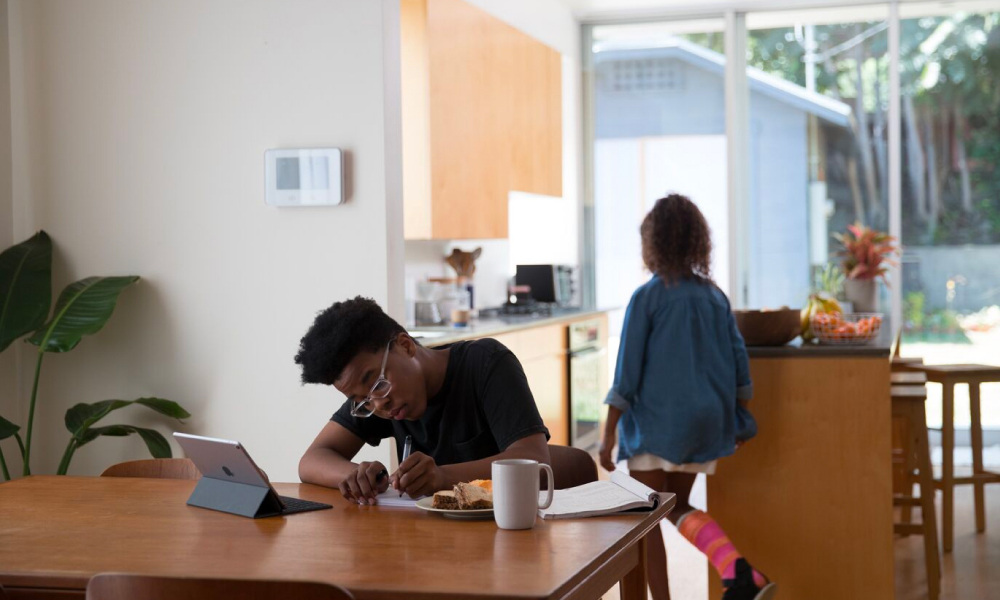 Why is a motion detector so important in a complete home security system?
An effective motion detector is the backbone of a full home security system. A motion detector can recognize intruders and trigger alarms. It may be paired with other home security products like video recorders, glass break protectors, security cameras, smoke and carbon monoxide alarms, and smart locks for a complete home security system.
What else do you need to know about motion detectors?
Motion detectors can do more than just alert you to intruders. Use your motion detector to ensure your teen makes curfew or receive notification when your littles decide to use the weight room as playground or the medicine cabinet to play doctor.
Motion detectors can also keep your pets safe from potential hazards, and notify you of visitors at the front door.
How do you get a motion detector?
Are you ready to experience the ease, convenience and safety that come with motion detectors?
Contact Us
Simply contact the experts at Vivint to discuss your needs. Ask questions. You may find that a complete home security system is just what you were looking for to keep your home and loved ones safe. And, of course, our trained professionals will install your device or system and ensure everything works seamlessly.