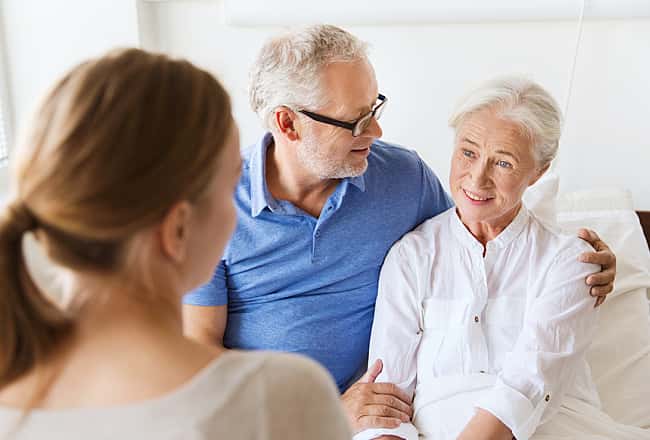 Smart home technology is the answer for many people looking to help their elderly parents maintain independence and a wonderful quality of life. The elderly slow down, can become forgetful or may have chronic health issues. As a result, adult children everywhere are learning about senior alert systems to keep their parents safe and give themselves peace of mind.
Tech that removes worry
There are many ways to make sure our parents are still able to live a full life and always have help, and home automation is one of the most technologically advanced ways to keep everything in their homes and lives running smoothly. If your parents travel and forget to turn off lights or close garages, if they struggle to reach the door on time when someone is ringing or if they aren't very mobile and need to verbally give instructions, smart home technology can do it all for them.
Parents can also wear a emergency pendant so if they're ever hurt and need help, aid will be on the way. An emergency pendant is a senior alert button that wirelessly transmits an emergency signal from anywhere within 350 feet of their home automation system. Vivint operators contact the resident to assess the situation and if help is needed, first responders are immediately dispatched. The emergency pendant can be worn in a pocket or handbag or on a lanyard, anything that will keep it close by. It's a way to make sure that anywhere your elderly parent is in their home, they can get help. They don't need to be near a phone or struggle to reach one.
Smart home technology is for everyone
Our parents are important to us, so we want them to be safe, comfortable and able to do what's necessary to live a great life. Investing in the best home security and making our homes smarter is a great idea for elderly parents. Smart home technology makes our own lives easier, while giving the whole family peace of mind.
Contact Vivint today to learn how to equip your elderly parents' home with smart technology.