Most older adults (up to 87%) want to remain in their homes and communities as they age. This is understandable; losing their independence can be a very difficult adjustment for seniors to make.
How to deal with aging parents
For adult children concerned about their aging parents, safety should always be the first priority. And sometimes, this means that aging in place isn't the safest decision for older adults. This can be a difficult conversation for adult children to have with parents—and if it's not handled delicately, it can lead to hurt feelings, resentment, and frustration.
A careful assessment and honest conversation that comes from a place of love and concern can help both you and your parents make the best decisions for their health and well-being.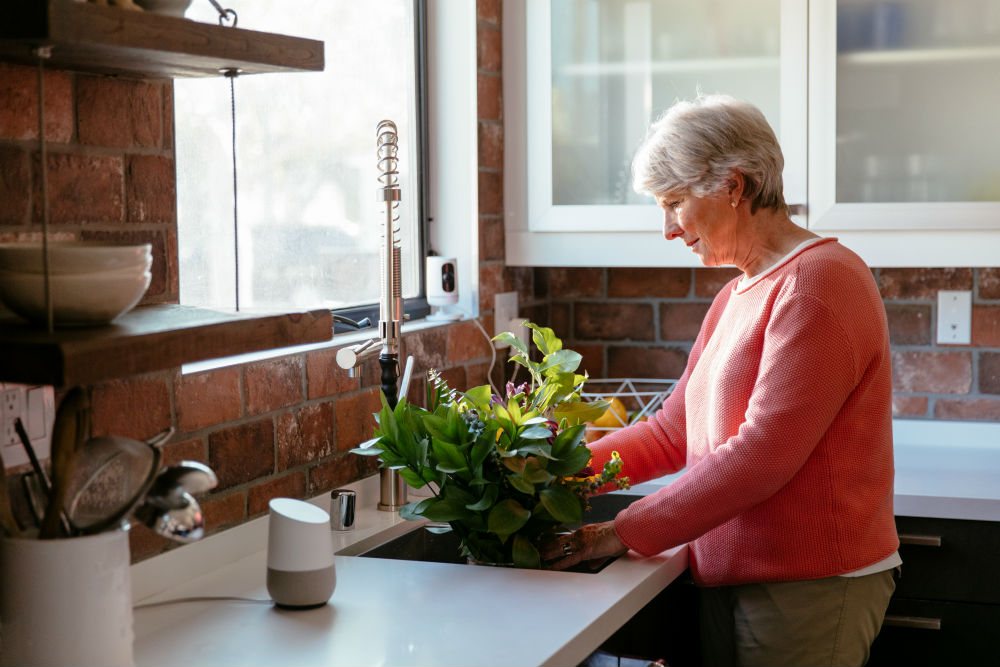 Questions to ask your aging parents
Use this list of questions to help guide your conversations and determine how you can help your parents remain safe and independent or see where they may need some extra help.
Driving safety
Cognitive and physical changes that come naturally with age, such as vision problems or slower reflexes, make driving risky for both older adults and others on the road. In fact, senior drivers have more fatalities per mile driven than any other age group except teenagers.
Despite the increased risks that elderly drivers face, many older adults are reluctant to give up the independence that comes with a driver's license and car. They may even be in a state of denial, but asking the right questions can help you both understand whether driving is safe.
Is driving difficult for you?
Do vision or hearing issues make it more difficult for you to drive?
Is your car reliable?
Are you able to get regularly scheduled maintenance, such as oil and brake changes?
Have you been in any accidents or received any tickets lately?
Do you have roadside assistance services available in case of an emergency?
Is your car insurance up to date and the coverage adequate for your needs?
Home safety
Making sure the home is safe is crucial when helping parents age at home. Falls are the leading cause of fatal and non-fatal injuries in older adults, but the chances of falls occurring can be reduced if you take steps to remove risks, such as clearing clutter, adding handrails, and securing rugs.
To help determine whether or not your parents' home is a safe place to age, consider these questions:
Can you manage the stairs at home or would one level be better?
What safety hazards are in your home?
Have you made modifications to your home to make it safer, like adding safety bars in the bathroom?
Do you need help with household chores, like mowing the lawn or cleaning?
Have you had any falls in the house?
Are your smoke detectors and carbon monoxide alarms functioning properly?
Does arthritis make it difficult for you to open or grip things around the house?
Do you haven non-slip rugs in the kitchen and bathroom?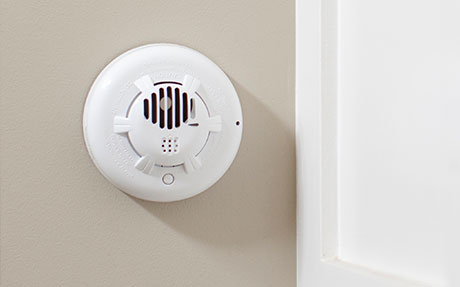 Health and wellness
Your parents' healthcare, as well as their compliance to doctors' instructions, will have a major impact on their quality of life as they age. However, cognitive decline and physical limitations may make it difficult for older adults to completely manage their healthcare.
For example, they may have trouble remembering to take their medications, or vision and hearing problems may make it difficult to hear and remember a doctor's instructions during visits.
These questions are a good start to help you assess your parents' healthcare needs and see where they may need additional help:
Have you been to your doctor lately?
Do you need help remembering which pills to take and when?
Are you able to pay for your medications?
Are you experiencing any other health issues that you haven't talked to your doctor about?
Would it be OK if one of us went with you to your next doctor appointment to help you keep track of instructions and diagnoses?
Has your doctor reviewed all of your medications and made sure they don't have dangerous interactions?
Can we have a list of your current medications in case of emergency?
Financial security
Many older adults have limited incomes and modest savings, and more than half of all seniors on Medicare have incomes less than $26,000 per year. This may not be enough to cover living expenses, medications, and other needs.
Another area of concern is financial fraud and scams targeting the elderly. Older Americans lose a whopping $36 billion each year as the result of scams and financial abuse, so it's important to help your parents be careful with how they spend their money and who they trust it with.
Here are questions you should ask them about their financial state.
Can you pay for what you need?
Do you need help remembering to pay your bills?
Are you taking advantage of senior discounts to save money?
Do you need any help with financial planning so your money will last longer?
Has anyone called or come to your home asking for money or donations? Are you aware of common scams targeting seniors?
Do you have a will and estate plan in place?
Are your social security and pension checks being deposited directly in the bank?
Does anyone help you with your finances?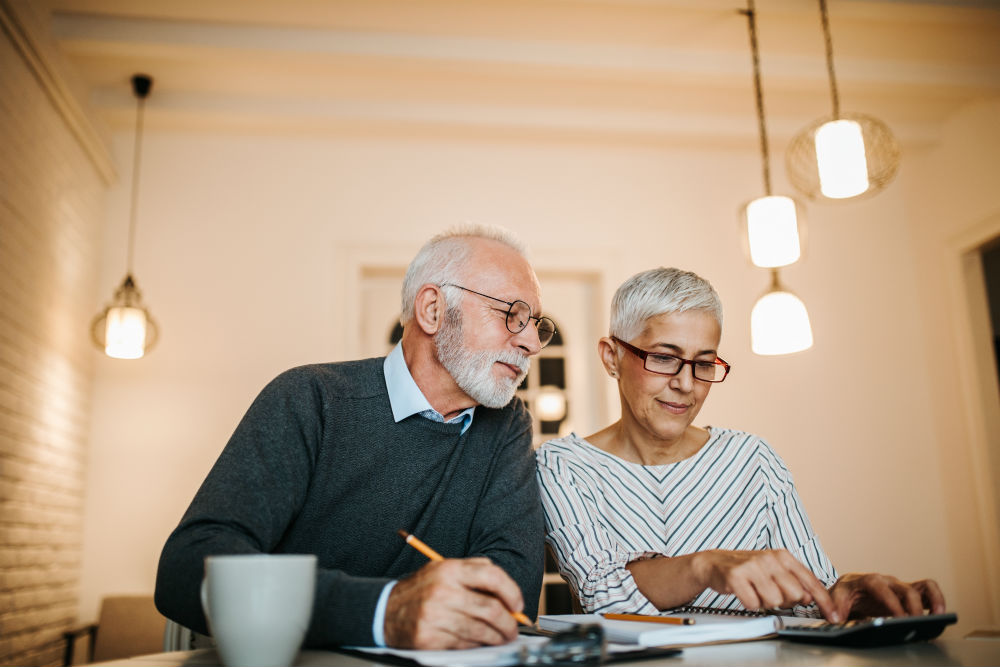 Emotional and cognitive health
Older adults are at an increased risk of depression due to risk factors like chronic illness and limited mobility. Adults over 65 also account for 20% of suicide deaths, despite making up just 13% of the population. Cognitive health concerns, such as memory loss or dementia, can also affect a person's ability to safely age in place.
Recognizing warning signs early and asking the right questions can help you see if your parents are at risk for depression or declining cognitive health.

Have you experienced feelings of intense worthlessness, depression, or thoughts of suicide?
Have you had a loss of energy or unexplained fatigue lately?
Have you been losing weight?
Do you have activities and hobbies you enjoy doing?
Have you had a hard time remembering things lately?
Are you often confused or forget where you are?
Social interaction
Social isolation in seniors can be damaging to both mental and physical health—seniors who are lonely are at an increased risk of depression, and those who don't leave the house are less likely to receive timely medical care.
Up to 43% of seniors living at home experience social isolation. These questions can help you better understand your parents' social state:
Do you often feel lonely?
Do you have people you can call or talk to when you're lonely?
Are you able to attend church, a senior center, or other social activities you enjoy?
How often do you visit with friends and family members?
Aging in place is safer with a Vivint Smart Home
Aging in place might be preferred by older adults, but it can be worrisome for children who want to make sure their parents are as safe as possible while enjoying quality of life.

A Vivint Smart Home system is a win-win situation for both parties—your parents can enjoy their independence, and you have the peace of mind knowing that their home is as safe and comfortable as possible.
Take a look at these smart home features that can help you in caring for aging parents while helping them stay in their home for as long as possible:
Ping Camera. This two-way indoor camera not only allows you to check on your parents or review recorded feeds via the Vivint Smart Home app, but it also serves as a means of communication. Parents can contact you with the one-touch callout feature.
Panic Pendant. One of the most frightening thoughts for adult children is that their parents experience a medical emergency, but can't call for help. With a Vivint Panic Pendant, which can be worn around the neck or attached to clothing, your parents simply need to press a button on the device to be immediately connected with a monitoring specialist who will contact the proper authorities.
Smart Locks. Smart locks eliminate the need for physical keys, replacing them with unique access codes. This allows you to check on your parents at home or let emergency personnel inside if there is ever an emergency.

Secure your parents' home while giving access to necessary visitors with smart locks from Vivint.

Vivint Smoke and CO Detectors. Adults over 65 have a 2.5 higher likelihood of dying in a house fire than other age groups, so a fully functioning smoke and CO detector is crucial. With smoke and CO detectors from Vivint, you can rest easy knowing that your parents and our 24/7 monitoring team will be alerted immediately in case of an emergency.
Professionally monitored security system. Homes with Vivint Smart Home systems come equipped with around the clock, award-winning professional monitoring that will contact the proper authorities if there is ever an emergency. This peace of mind is priceless for both you and your parents.
Voice-control features. Many smart home devices, including lights, door locks, and thermostats, can be controlled via voice with smart speakers. This is especially convenient if mobility is an issue and your parents have a hard time getting up and down to turn off lights or to adjust their home's temperature.
Professional installation and training. Worried your parents aren't tech-savvy? Vivint's Smart Home Pros will install their system so it works seamlessly, and then show your parents how to use each component and answer any questions they might have. And if there's ever a question, our friendly support team is on hand to assist.
Aging in place doesn't have to be worrisome for you or your parents. Knowing how to deal with aging parents' concerns and having the right tools in place can ensure they are safe and comfortable in their home for years to come.
Contact us today at 800.646.1469 for a free quote and to find out how a Vivint Smart Home can benefit your parents.