Home renovation projects—what better way to put your stamp on your living and space and make your house a home. But if the thought of home renovations is overwhelming, we've compiled a few stats and key pieces of info to help get you off on the right foot.
Home renovation trends
Increasingly Americans are buying houses with the intent to complete home renovations on their new digs. And those who have owned their homes for some time are looking to make some upgrades or, if it's in the budget, do a home remodel.
Here's the reality: Within the next 18 month, sales for home improvement retailers are expected to reach more than $4 billion.1 That's a lot of money spent on home renovations, and a lot of trips to Home Depot.
So why is everyone renovating?
Lots of reasons. Home renovation trends run the gamut2, prompting homeowners to:
Make their homes more comfortable
Improve aesthetics and functionality
Upgrade outdated systems like heating and cooling
Reinforce roof and basement from the elements
Streamline energy use
Go green
The rapidly growing trend? Homeowners increasingly want to integrate smart home technology into their renovations.
Integrating smart home technology
And why not? It'll set your home remodel above the rest as the demand for smart home technology and automation continues to increase among renovators. In fact, there's a 33 percent increase year over year of Americans incorporating smart home tech in their homes, and those numbers are expected to grow.3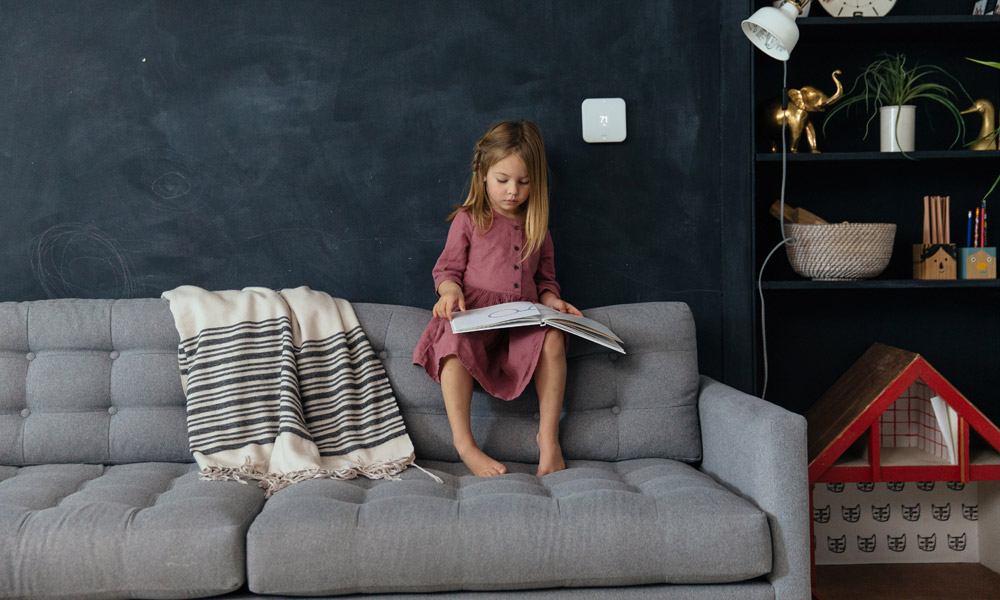 That growth is most visible among first-time and repeat home buyers who are twice as likely to integrate smart home automation, tech and security into their homes as long-term owners. Keep in mind these are the same groups who are spending less overall on their home renovations, which lends itself to the fact that installing smart home tech as you renovate is doable and affordable—it has a place in a more modest budget.4
Smart home trends for home renovations
Check out these numbers:
Approximately half of renovators are integrating a smart device or smart system as they make upgrades to their homes.
Renovated homes are more than twice as likely to utilize smart technology after home improvements take place as opposed to before.
1 in 10 renovated homes incorporates at least five smart devices post renovation.5
This trend is expected to continue.
It's anticipated smart home tech—whether it's one device or an entire system—should be found in more than 60 percent of homes by the year 2021.6
Current trends show that when it comes to smart home tech, security and safety upgrades such as security cameras and comprehensive home security systems come first7 followed by convenience and comfort components like smart lighting, climate control, and entertainment8.
Connected appliances are gaining in popularity thanks to the ease and convenience of smart speakers like Amazon Echo and Google Home. And detectors and sensors that protect against environmental hazards like leaks and flooding are making their mark and gaining in popularity as well.9
Vivint Smart Home technology
You can have all of that and more with Vivint. Rather than a handful of smart devices that operate independently on separate platforms, a comprehensive smart home system from Vivint means you get a suite of products that work together seamlessly from one central hub.
With a Vivint system you get convenience and comforts like smart lighting and temperature control along with the peace-of-mind, safety, and security that only smart home technology can provide.
Control: You can manage your smart home from the control panel in your home or using your mobile device with the Vivint Smart Home app. Arm your security system, speak to the person at your front door, or adjust temperature settings from anywhere.

The Vivint Smart Home app lets you easily control your home from anywhere.

24/7 monitoring and support: If you're not home to hear an alarm, Vivint's award-winning Smart Home Specialists are available around the clock to respond to alarms and notifications. They automatically contact emergency services if you can't be reached and can be contacted directly through the control panel to answer questions and assist with medical emergencies.

24/7 monitoring means someone is always available to help in an emergency.

Security: With motion detectors and sensors, indoor and outdoor cameras, and a doorbell camera that allows two-way talk, you can conveniently monitor activity in and around your home and you always know who's coming and going. Detectors and sensors sound an alarm if triggered while your system is armed.

A security system equipped with intelligent video means you always have eyes on your home.
Any house is a candidate for smart home tech
Because advances in smart home tech continue at such a rapid pace, what was once cost-prohibitive and out of reach for those renovating older homes is now affordable and easily integrated. And it's a simple way to give your Craftsman or Victorian a streamlined, updated feel that brings added ease, convenience, and control.
Thick, plaster walls no longer pose a challenge to electronic signals. Original architectural details don't have to be jeopardized to make way for new wiring. And because devices are more discreet and streamlined, they can be installed without detracting from the charm and character of a home that wasn't built yesterday.10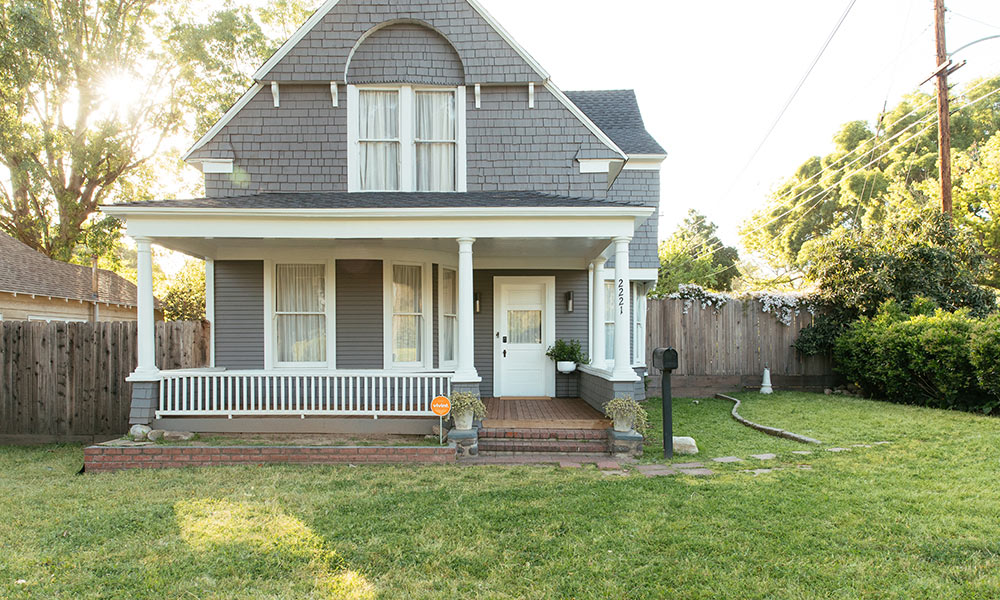 With professional installation from highly trained, qualified Smart Home Pros, consider it done. No DIY guesswork. No concerns about compromising the integrity of your home, drilling in the wrong spot, or figuring out how to integrate the components of a smart home system to work together seamlessly.
Vivint professionals assist you from start to finish—configuring and installing a system that fits your needs. You can do it all in a day and rest easy knowing that your family and your home renovation investments are protected and secure.
Learn more about how a smart home system from Vivint fits into your home improvement goals. Contact our home experts at 800.646.1469 for a free quote.
---
Sources