Home ownership doesn't come without expense—emotional expense, physical expense, and, of course, financial expense. Yes, owning a home costs money. And the majority of homeowners will spend 1 to 2 percent of what they paid for their home every year just on improvements to their home.1
So what if you want to tackle some home renovations or even go for a complete remodel of certain areas or even your entire house? Do you know which projects matter most and where to put your money? How do you go about creating a manageable, affordable budget; staying within that budget, and getting the results you want?
We have some ideas about how to effectively develop a home renovation budget and get the most out of your home updates. Affordable home remodeling is doable.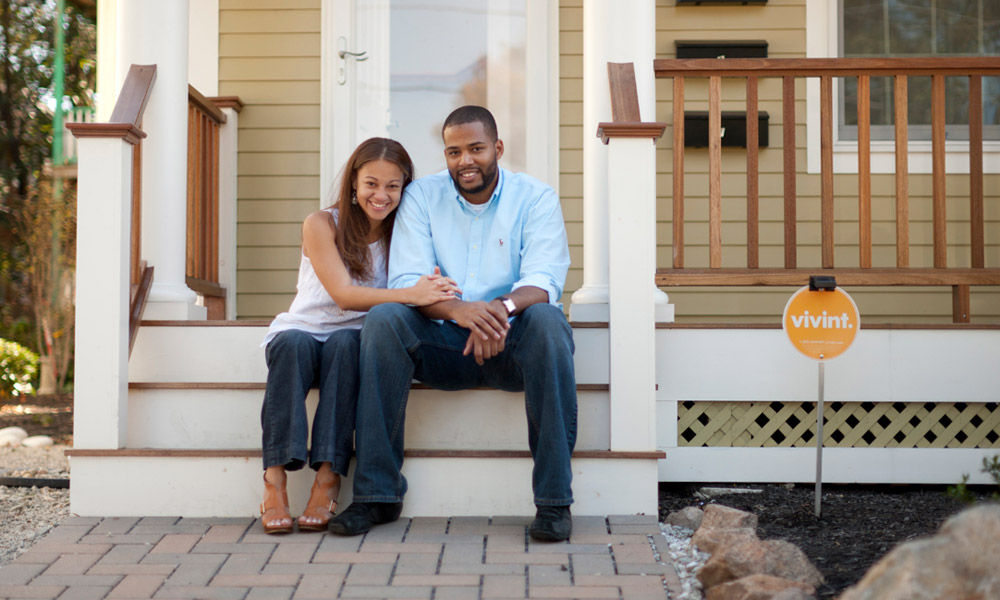 Home improvement: everyone's doing it
People are spending more on home-improvement projects in recent years, and they're taking on bigger and more expensive projects.2 So where's the money going?
Take a look at the Top 10 home-improvement projects requested by U.S. homeowners3 from last year and what they cost:
| # | Project | Cost |
| --- | --- | --- |
| 1. | Bathroom remodel | $9,275 |
| 2. | Stain or paint home exterior | $2,647 |
| 3. | Install central A/C | $5,250 |
| 4. | Build an addition | $40,825 |
| 5. | Build a porch or deck | $6,935 |
| 6. | Install concrete patios, steps, and walks | $2,443 |
| 7. | Install drywall | $1,639 |
| 8. | Install aspalt paving | $4,169 |
| 9. | Build a garage | $25,008 |
| 10. | Basement remodel | $18,807 |
Which home improvement projects should you choose?
Determining what to do with your own home, time, and money can be challenging, especially if your financial resources are limited. How do you choose which home improvements to make?
Here are a few things to keep in mind as you start making those decisions:
Consider the value of structural improvements. They're not as exciting as that new master bath, but you're more likely to recoup your investment when you spend on basic home maintenance. New siding, for example, contributes to a more energy-efficient home and you can potentially recoup 76 percent of that cost when you sell.4
Look for smaller upgrades that add immediate value5. A fresh coat of paint, a new front door, or adding smart home tech features are relatively easy upgrades that boost value. Installing a smart thermostat, for example, can start saving you on your monthly utility spend.
Plan for the future. How long do you plan to live in your home? That bit of information can help you determine what projects to include in your remodel or renovation. If you're a Baby Boomer and you plan to stay in your home as you age, you might want to reconsider adding a second floor or additional stairs.6
Things to consider when setting a home improvement budget
Whether you're hiring a contractor to complete a full remodel, renovating and taking on some of the work yourself, or going the complete DIY route, it all requires money. In any case, you need to create a solid budget.
So how to budget a remodel or renovations? First, you need to decide what you want.
Determine where to start. Figure out the scope of your project—or projects. Look at your house, decide what you want to do, and make a list of those things in order of importance. As previously noted, keep in mind both structural and aesthetic updates. If your kitchen is comfortable and functioning, maybe you forego a kitchen remodel in place of a more energy-efficient heating system, for example. Listing things in order of importance helps you later when determining how much you can actually spend and which projects you'll need to drop to avoid going into debt.7
Figure out the price tag. Take your list and determine what each project is going to cost, taking into consideration the cost of materials, labor, equipment and tools, and cleanup. When assessing these costs, determine if you'll need to hire help or if there is work you can do yourself. Consider the value of your projects as you're assessing the costs. Some improvements add value over time, like landscaping, room additions, or new siding. Think about how long you plan to be in your home, and don't assume you'll make back every penny with a sale.8
Assess labor costs. If you're hiring a contractor, ask around for recommendations from friends, family, or neighbors who've recently made home updates. The Better Business Bureau is also a great resource. We suggest narrowing your choice down to three before making your final decision, and ensure they have the requisite licenses. Get quotes from all three. Of course, going with the cheapest is tempting, but consider their ability and the long-term quality of their work when selecting your contractor.
Finalize your spend. So how are you paying for everything and how much can you spend? If you're paying out of pocket, then you already know exactly what you have available to spend. Otherwise, you're going the loan route, and you basically have three options:

a home equity loan
a home equity line of credit
a cash-out refinance

If you borrow, you'll need to assess what the bank will loan you and what you can afford to pay back. That payment will add to your monthly spend, and you need to make sure you can cover those costs without overextending yourself. Once you know what you can spend, you can amend your project list if necessary to fit your budget.9
Smart ways to save on your projects
But maybe you don't want to cut back on projects. If your wants and finalized budget aren't aligning, consider your priorities and find ways to trim expenses.
If it's not broken, don't fix it. If you're renovating a bathroom, for example, and your bathtub functions, opt for refinishing it rather than purchasing a new one.
Find luxury, low-cost alternatives, like laminate wood flooring rather than hardwood. Look for salvaged, recycled pieces.
You'll save money purchasing materials and appliances yourself. Be sure to coordinate this with your contractor.
If you don't have the skills to do the work, you can still clean up at the end of the day rather than paying someone else to do it.
Talk to your contractor. They may know about deals on materials and places to source what you need at lower prices.
Staying within the set budget
The last thing you want to do is tip the budget, but it can very easily happen when you're knee-deep in a remodel or renovation.
Here are a few things you can do to preempt a mini-financial crisis:
Research, research, research before you do anything. It takes time, but extensively exploring what you want to do and what it will cost will pay off in the end. The more informed you are, the easier it is to create a budget and stay within that budget.
Make sure you know what you want so you can make a plan and stick with that plan. When you start your renovations or remodel, you don't want to change things up or switch directions in the middle of a job. That can be costly.
When you're setting the budget, don't forget all of the extras you might need depending on the scope of your project: any permits, GST (goods and services tax), and temporary accommodations if your remodel is going to put you out of the house.
You need a contingency fund. Set a budget with a 20 percent cushion for any financial surprises that may surface during your renovation or remodel.10
Setting a realistic budget and sticking with that budget can eliminate much of the stress, headache, and frustration that so often go along home improvement projects. So again, do your research and plan accordingly.
Interested in learning more about home improvement?
Check out these great posts:
---
Sources