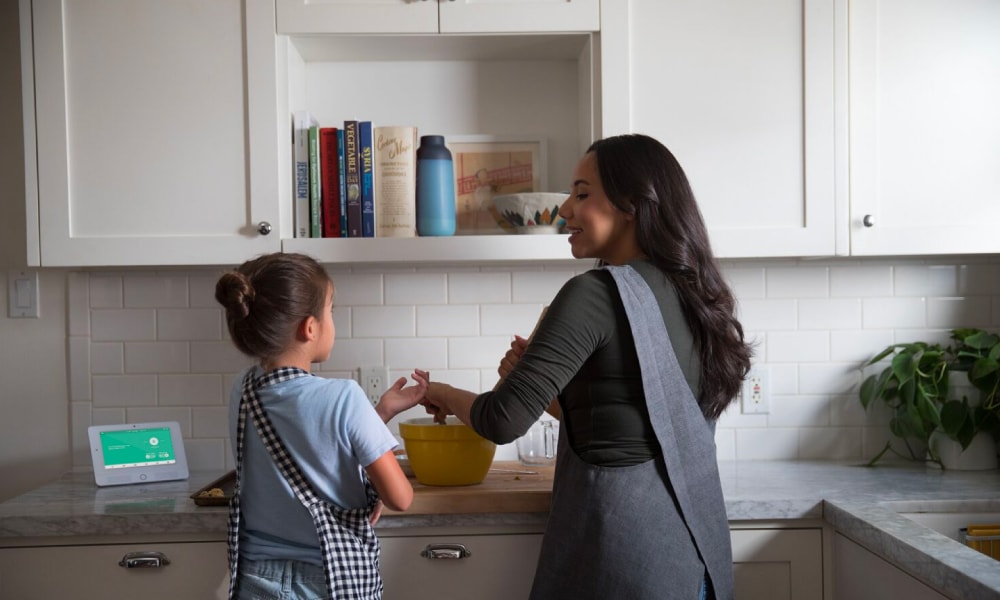 Remodeling is an exciting time. A well-planned renovation can breathe new life into your home with increased comfort and improved function. And integrating smart home technology into your remodel is one more thing you can do to help transform your house into your dream home.
Why add smart home features to your renovation?
So whether you're planning a remodel or you're already knee-deep in renovations, consider the benefits of incorporating smart home technology and automation into your project.
Take a look at how a smart home can improve the home ownership experience with added control, convenience, and protection:
Ease
You might be surprised to learn that turning your home into a smart home won't require extensive renovations. It's definitely more affordable—and easier—than a bathroom or kitchen remodel. Many smart home components are also wireless, so complicated rewiring is a non-issue.
Demand
It's always smart to consider resale value when making any renovations to your home, and adding smart home features will help you keep up with the demands of buyers. Home automation was one of the top three home system upgrades for remodelers in 20161. It's not a surprising statistic, considering one survey found that 61 percent of millennial homebuyers2 would choose to buy a home with smart home features already installed versus one without.
Home automation was a top 3 home system upgrade for remodelers in 2016.
Convenience
Once you've experienced the benefits of a smart home yourself, you'll wonder how you ever lived without them. Being able to control your temperature or lights with your voice, lock your doors from another state while on vacation, or even see who's at your front door are just a few ways a smart home can simplify and streamline your life.
High-tech home trends for your remodel
Take a look at some of the best home automation elements to consider for your remodel:
Energy-saving devices
Anything that will help you save energy is a smart investment. Not only is it good for the environment, but it's good for the wallet. Homes with smart thermostats, for example, can see big savings. A recent study found homeowners with the Vivint Smart Thermostat saved an average of $112 a year3 on their heating and cooling costs.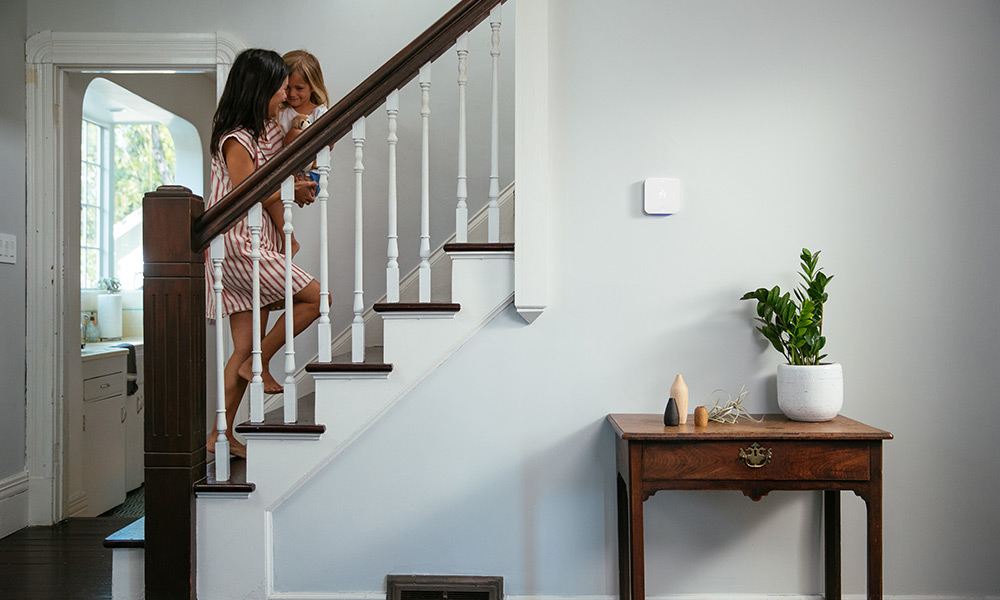 Smart lighting is another energy-efficient feature to consider in your home remodel. Simply swapping out your current lightbulbs for smart bulbs will save money on utilities, as they use less energy. And they don't have to be replaced as often as traditional lightbulbs, further decreasing your lighting spend.
Integrating them with your smart home app or smart speaker also helps you use lighting more efficiently—you can turn lights off remotely when necessary. And with the convenience of voice control with your Google Home or Amazon Echo you're more likely to dim lights or turn them off when you leave a room.