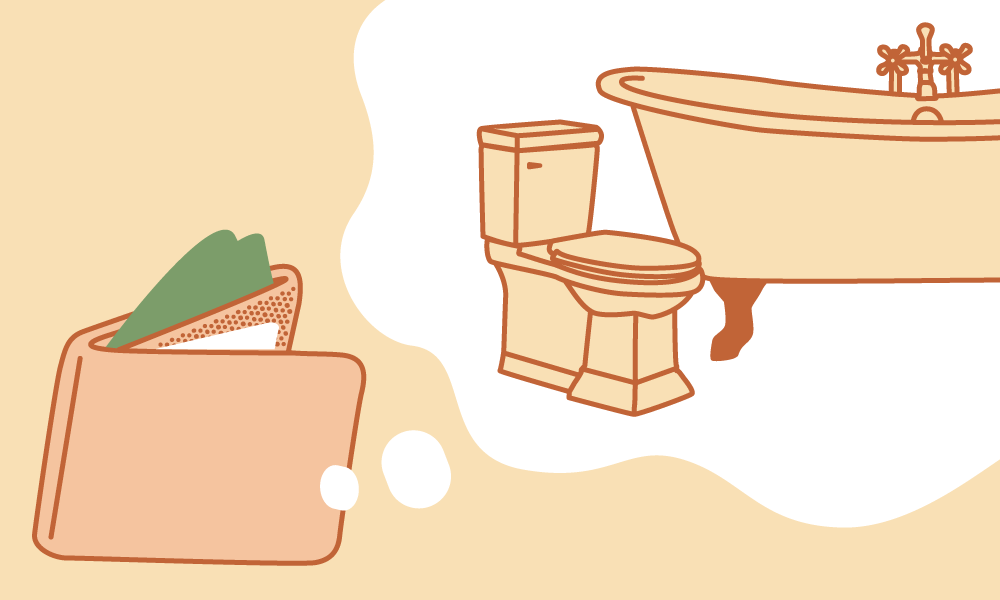 You're ready to create the bathroom of your dreams. But a $15,000 bathroom is not in your budget.
What to do?
Fortunately there are ways to give your bathroom a facelift without breaking the bank. It takes:
a little extra planning and research to shop those deals.
finding the right contractor who's going to do the best job at the best price.
knowing which splurges are worth it.
What's the cost of bathroom remodeling?
On average, a typical bathroom remodel can cost approximately $10,500 on the low end and up to $26,000 on the high end.1 That's a hefty price.