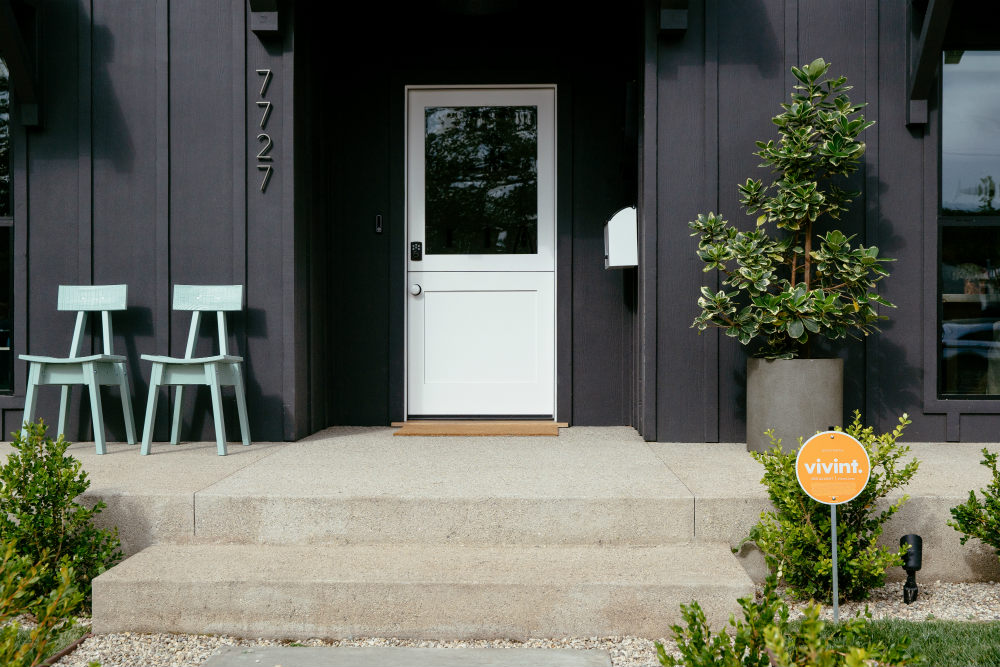 A smart home is a home that is equipped with a system to automate and remotely control lighting, doors, thermostats, audio and video entertainment, security and surveillance, and any number of connected household appliances in ways that streamline the mundane tasks involved with operating a modern household.
While it's true that programmable and smart devices like motion lights, home security systems, programmable climate controls, and automatic sprinkler systems have been available as stand-alone features for decades, strictly speaking, individual devices don't constitute a smart home.
The defining feature of a smart home rests on the distinction between programmability and intelligence.
And the intelligence that makes a smart home truly smart comes from a centralized, interconnected control hub. A good smart home hub is one that bundles the full suite of smart devices into a rich communication ecosystem that enables users to control each component from a single control panel, or with voice commands, and in some cases enables components to respond to one another without direct interaction from the user.
Yes, in homes with basic programmable control systems you can set a smart thermostat to adjust to different temperatures depending on time of day, time of year, and so on. Or you can set sprinkler systems to water a certain number of days per week, for a certain duration, and at a certain time of day.
In both of those examples the act of programming remains tethered to each respective control panel. In a smart home, programming can be done from a mobile device, a desktop computer, or at a central control panel.
Not only do smart homes make operating your home's controls simpler and more convenient, they also provide you the ability to:
See who's at your door, and answer from wherever you are, whether it's the next room or the next state.
Reduce home energy costs while optimizing comfort because your climate controls adapt to your daily routines.
Operate any home controls, from security to entertainment systems, when your hands are full, using natural language voice commands.
Monitor home surveillance cameras and security sensors from anywhere through your smartphone.
We can thank recent advancements in smart home platforms for the benefits listed above. Because of those advancements, today's smart home platform bundles all the formerly stove-piped home control systems into a single interface.
Imagine that instead of opening one app to control your lights, then switching to another app to control your thermostat, then another one to arm your security system, you can manage all your smart home automation and controls from just one app.
In today's smart home industry, offering that level of interconnectedness is required to remain competitive in the market, and continuously valuable to consumers. It is the new standard by which the smart home category is measured.
The development of the smart home platform is one of the major causes for growth
Exponential growth is being observed across the entire Internet of Things (IoT) category.
In fact, the market research firm, Gartner, expects 6.4 billion IoT devices will be put to use in 2016. That's just a billion shy of GeoHive.com's 2016 estimate for the global human population. That number is an increase of about 30 percent over 2015, but it's not a shift in trends.
If there is a shift in trends worth mentioning, it's that after a few years of robust development and growth in the IoT device market, advancements in the IoT platform and IoT Operating System categories are bringing the accessibility of smart homes to the awareness of average consumers.
Smart home technology is arguably the most consumer-facing subcategory of the greater IoT. And now that smart home platforms have made the technology so user-friendly and accessible, the number of smart homes is growing across the U.S.
The Vivint platform, for example, is installed in more than 1.2 million homes so far, and that number increases every month.
A recent Business Insider report estimates Amazon Echo, the connected speaker and voice command hub for smart homes, has been installed in around 1.6 million homes, but other polls estimate that number to be closer to 3 million. Whatever the exact numbers are, the report decisively concludes that "smart home devices are becoming more prevalent throughout the U.S."
Meanwhile, Gartner also predicts that IoT OS and IoT Platforms will each rank among the top 10 selling IoT categories over the next few years.