Americans love their weekends. No matter the time of year, the weekend is a great opportunity to spend some extra time with family, take a mini vacation, or get some cleaning done around the house.
Weekends are the also perfect time for home improvements.
57% of homeowners feel their home is a work in progress. With that in mind, it's no surprise that the do-it-yourself market is booming—in a two-year period, Americans tackled more than 113 million DIY projects.
While there are plenty of reasons to DIY (saving money and putting creative skills to work are two of the primary motivations), home improvements can take a lot of time and effort. And sometimes, you may find you've taken on more than you can handle (in one survey, 43% of homeowners admitted to trying a home improvement project that didn't turn out as expected).
The best way to get started on DIY, save money, and even minimize potentially expensive mishaps is to start small—and what better time to complete a home improvement project than the weekend?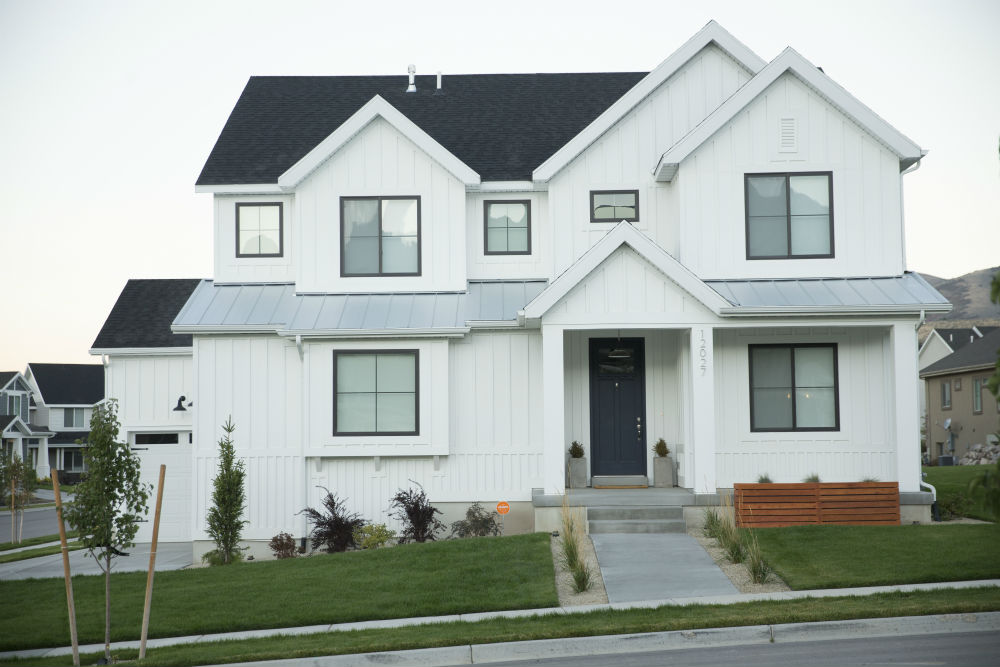 Easy home improvement projects for the weekend
Taking a weekend instead of a couple evenings to do some simple projects around the house provides a number of benefits, including:
You'll have extra time. DIY projects always seem to take longer than anticipated. An extra few day to get things done means fewer unfinished projects around the house at a given time.
You'll save money. Going the DIY versus professional route for home improvement projects almost always saves money. In fact, one survey found the median DIY cost for a project was $1,500, versus $5,500 for the same project from a professional. (But many, many projects can be done for far less!)
You'll control the schedule. Most pros give themselves the weekend off, too. When you DIY over the weekend, you'll know the project will get completed on your timeline.
So you're ready to get started—but what should you do? These are some of the easiest home improvement projects for a weekend:
Increase your curb appeal. First impressions are a big deal, so anything you can do to increase your curb appeal will pay you back in the long run.
Paint an area. Interior painting is by far the most popular DIY project—it's simple, inexpensive, and can make a drastic improvement in your home's look and feel.
Update fixtures. Replacing outdated plumbing fixtures, doorknobs, and light fixtures is another way to improve your home that requires very little technical know-how.
Replace your front door. If you want to get a real return on your investment, replace your front door. It's consistently shown to bring the greatest ROI of any home improvement project.
Whatever you decide to do, make sure it fits within your home improvement budget.
Best DIY improvements for the weekend
You've only got two and a half days. With that in mind, you can start narrowing down projects. Here are some things to keep in mind as you prepare:
Time restraints. Obviously, you're not going to be able to remodel your entire kitchen yourself in one weekend, but you might be able to repaint your cabinets or install a kitchen island.
Goal. Your motivation for the project is also important. If you want to get your home ready to sell, choose a project that gives you a high return on investment. If you want to update your home to your personal style, look for projects that can add pizazz, like painting or new landscaping.
Skill level. Thanks (or maybe no thanks) to the very popular DIY shows, some projects look much easier than they really are. Certain things, like structural changes or electrical and plumbing work, are best left to the pros.
If you're looking to get the most bang for your buck in the least amount of time, consider these easy projects you can do Friday, Saturday, and Sunday:
Replace your garage door. Not only will it look good, but it will also improve your home's security. Depending on the style you choose, it can also provide a return of up to 88% when you go to sell your home.
Create or revamp your mudroom. Mudrooms, or an area you can drop off shoes, backpacks and coats when coming inside, are all the rage now. You can easily create a mudroom in your home by adding some cube shelving, molding, and hooks.
Landscape. You may not be able to grow a tree overnight, but you can add some serious curb appeal with a little landscaping. Your local nursery or home improvement store can help you choose the best plants and placement for your climate and soil type.
Lay flooring. Depending on how big the area, laying new flooring can be done in a weekend. This is especially true for DIY-friendly materials like luxury vinyl, engineered hardwood, or laminate.
Update your kitchen. Kitchen updates can be surprisingly easy, especially when it comes to adding backsplash, installing new appliances, or painting cabinets. Many home improvement stores will also rent you the tools you need to complete your projects.
These are just to start! There are literally hundreds of projects you can do around the house in a few days, so it's easier to focus on one area—like your kitchen or bedrooms—and start there.
Affordable home improvement ideas for a weekend project
If you have a limited budget, your dollars can actually stretch pretty far when it comes to home improvement—especially when you do it yourself.
These ideas can improve your home and can be done in a weekend for less than $500:
Paint. A couple gallons of paint, a roller, and some drop cloths are all you need to completely transform a room. If you want to get really creative, you can stencil, create an accent wall, or do a trendy paint pattern like chevron or geometric designs.
Swap out hardware. If the hardware in your kitchen and bathrooms is looking a little dated, you can swap it out for sleeker, more modern versions. There are literally hundreds of different drawer pull and cabinet handle designs ranging from sleek and classic to unique and original. You can even DIY your own drawer pulls!
Redo your closet. Get organized and add value to your home with a closet makeover. Adding shelving, hooks, and a few other easy modifications can be done quickly and inexpensively.
Update your outdoor space. You can restain your deck, replace rusty or dated railings and poles, or repair cracked steps and concrete yourself in a weekend, usually for an affordable price.
The key to doing affordable DIY projects is research and preparation. Knowing exactly how much you need in terms of time, materials, and prep work will help minimize creeping costs.
How to make your house a smart home
When it comes to home improvements, one of the best (and easiest!) you can do is to turn your house into a smart home. Not only do smart homes make your life easier and safer, but they also satisfy a growing demand in the real estate market.
What exactly does a smart home include, and what can it do for your home? Take a look: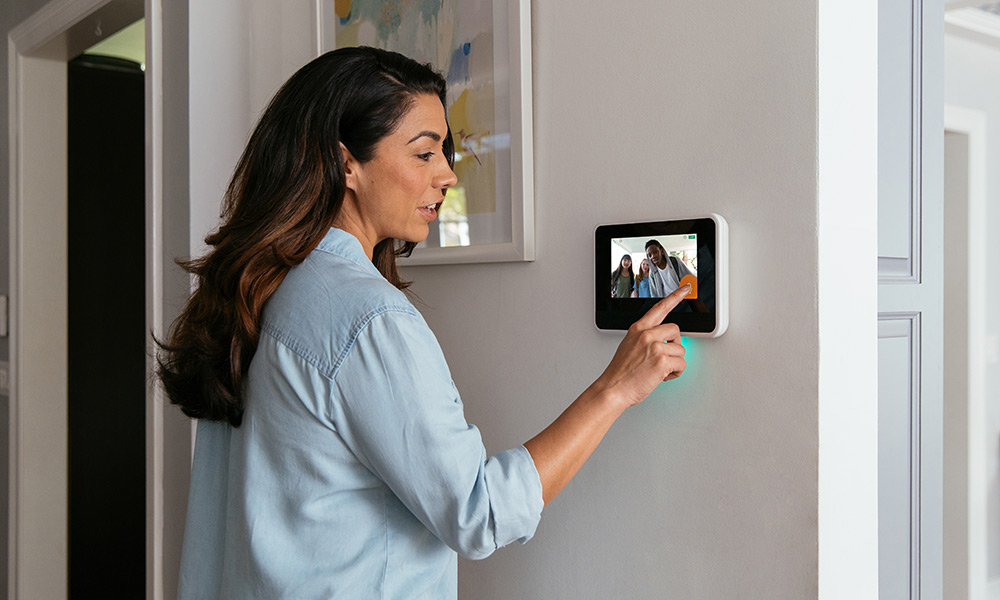 With a Vivint Smart Home, you have access to some of the most advanced smart home devices that can also help you with your DIY projects. For example, let's say you need to know how much paint to buy to repaint your bedroom.
Just ask your smart speaker, "Hey Alexa, how many gallons of paint will I need for a 150 square foot room?" Or maybe you're in the middle of a project in your basement and the doorbell rings. With the Vivint Doorbell Camera, you can see who it is and speak to them via your app. Safer and simpler—that's life with a Vivint Smart Home system.
Let the Pros help with your Smart Home
If there's one thing you don't want to leave to DIY, it's smart home installation. Knowing not only how to install your devices, but make them work together can be a daunting task that can take days (if not weeks) to completely accomplish.
That's where Vivint comes in. Vivint Smart Homes systems include professional installation, so our Smart Home Pros will install your smart home for you and ensure everything is working perfectly. That means you can focus your attention on all the other projects you want to tackle during your weekend.
To see how a smart home can make DIY—and life in general—easier than ever, contact our Smart Home Pros today at 800.646.1469 for a free quote.