California is a popular destination for nearly every type of homeowner. Over 39 million people call the state home. Known for its relaxing culture and sandy beaches, the Golden State offers something for everyone. Along with sprawling coastal living, residents have easy access to winding hiking trails in the mountains. From Thousand Oaks to Los Angeles, there are plenty of popular cities in California for you to enjoy.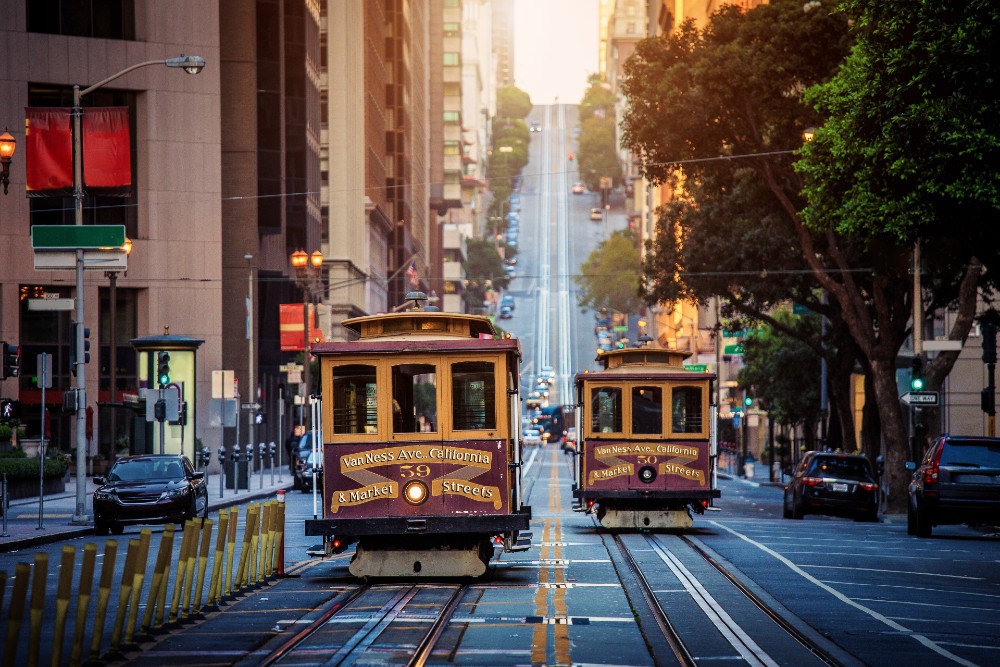 Fresno
Fresno is 45 miles away from California's geographic center and is the largest inland city in the state. While Fresno isn't on the beach or in the mountains, it's popular for its fresh nuts and fruits. It's also one of the more affordable cities in California.
The top employers in the city include Amazon.com and numerous medical centers. Many residents work in the healthcare industry. The downtown area is currently expanding and revitalizing to make it more appealing to young adults. The Tower District is the go-to destination for entertainment, shopping, and dining.
San Jose
San Jose is the "Capital of Silicon Valley" with the tech industry as the primary employer in the region. Since salaries are high in this industry, the living expenses are also high. However, it's among the best cities to live in California since the crime rate is relatively low at 314 for every 100,000 residents, which is well below the state average. There are also numerous outdoor activities to enjoy.