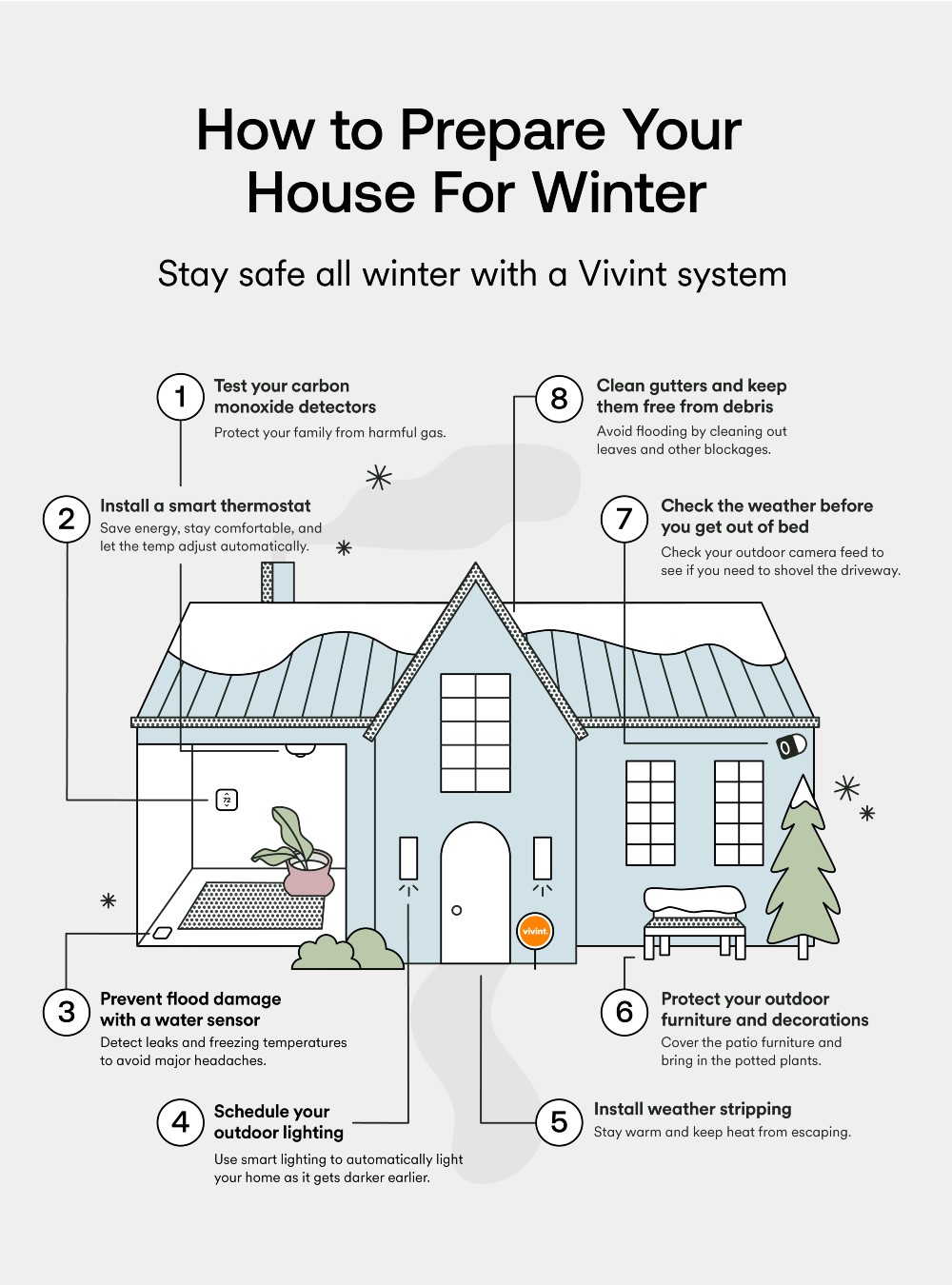 The winter months can be harsh. Brutal, even. If you're like most people who live in colder climates, your winter preparation probably includes pulling coats and boots out of storage or swapping out light blankets for down comforters in order to stay warm through the winter months.
Preparing for winter involves more than just blankets and warmer clothes. Winter house prep should also include taking care of your physical home. Neglecting your house can lead to winter-related issues like frozen pipes or sky-high heating costs from drafts.
Knowing how to winterize a house can help make sure your home is functioning in tiptop shape all winter long. Here are a few ideas for pre-winter house maintenance:
Clean gutters and keep them free from debris
Cleaning out your gutters is another important part of prepping your home for the upcoming winter months. When gutters are clogged with leaves and other debris that has gathered throughout the year, water won't properly be directed away from your house. This clogging can lead to damage to your home and even potential flooding. A little gutter cleaning now can help you avoid expensive gutter repair in the future.
Wondering exactly how to clean gutters? It's pretty simple. Clean out leaves and other debris to help prepare your home for the winter months, and check for leaks and any other structural issues. In addition to cleaning gutters, you should also point spouts to direct water flow at least 10 feet from your home to prevent freezing water, which could lead to foundation problems down the road.