Electrochemical sensor for fast, accurate CO detection
Smart home integration for easy monitoring and support
Transmits wireless signal to Vivint SkyControl™ Pane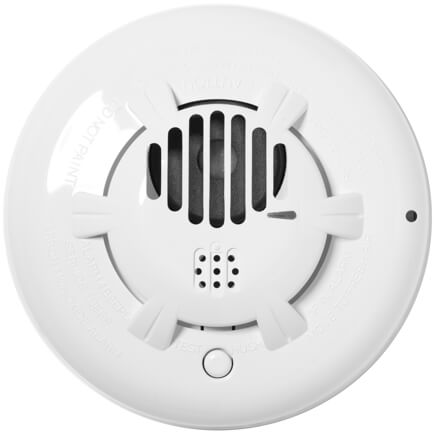 Battery powered for easy installation and repositioning
Monitors CO levels within a 35-foot radius
Sends alerts for tampering and low-battery condition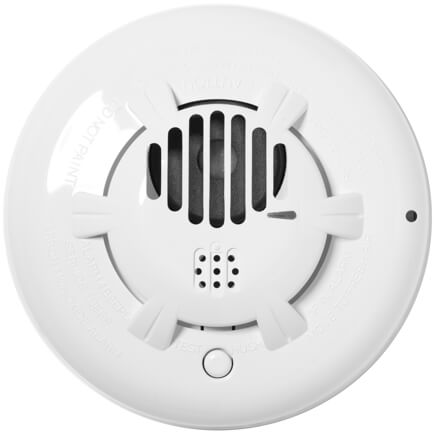 Size
3.2″ h x 2.8″ w x 2.0″ d
Mounting
Screws and bracket
Battery
2 CR123A batteries
Warranty
1 year or the length of your Vivint Service agreement, whichever is longer
Carbon monoxide detectors are essential to home security
Without accurate carbon monoxide detection, a malfunctioning furnace, gas oven, or water heater can turn indoor air deadly toxic really quick. Vivint CO Detectors use electrochemical sensors to provide life-saving protection that you can monitor and adjust using convenient Vivint Smart Home controls.
Snuff out carbon monoxide threats without lifting a finger
See the live feed from your surveillance camera, from anywhere with the Vivint Smart Home app. Whenever something happens while you're not watching, you'll find Vivint Smart Clips™ archived in your app's History screen.
Know about carbon monoxide at home even if you're not
The Vivint Smart Home app will show you mobile alerts whenever your carbon monoxide detector goes off. o you can take action like calling home to make sure everyone's safe then contacting the fire department or the gas company.
24/7 support from Smart Home Monitoring Specilaists™
The professional security monitoring that comes with Vivint Smart Home service gives you around-the-clock support emergency support. If you ever need to evacuate your home in a carbon monoxide emergency, Smart Home Monitoring Specialists will contact emergency responders for you while you take care of your family and pets.
Carbon monoxide detection that lasts up to five years
With its five-year electrochemical sensor and backup battery, your Vivint CO Detector provides worry-free protection for years to come. And instead of annoying, middle-of-the-night beeps when the battery runs down, you'll get alert notifications on your control panel and Vivint Smart Home app.
Professional installation done by Smart Home Pros™
Don't worry about tackling installation on your own. Instead let Smart Home Pros install your system, sync your devices, and link your account in the Vivint Smart Home app. Since carbon monoxide detectors are essential to home security, they come with every single Vivint Smart Home system.
Learn more about custom home security packages
Call

855.290.3685
or fill out the form

No Obligations
Read what our customers are saying