Do you feel like you're constantly fussing over the thermostat? You're too cold in the morning, but too hot in the afternoon. You might wake up in the middle of the night, sweating or shivering.
Finding the right temperature at the right time of day in the right area of the home can take years of experimenting. But with a little information, you can make an educated decision that will keep your family comfortable and conserve energy along the way.
What is the standard room temperature for a home?
It seems everyone has a different idea of what the recommended house temperature should be, but the average range is anywhere from 68 to 76 degrees Fahrenheit. Within that range, the ideal room temperature will vary according to season, activity, and the area of your home.
In the winter time, the standard temperature is right around 70 degrees Fahrenheit. In the summer, some prefer to keep their home cooler at around 68 degrees Fahrenheit. You'll also want to consider what area of your home is used most and what temperature would be comfortable in that setting.
For example, if your bedrooms are on the top floor and you have one thermostat to regulate the temperature of the entire home, you'll probably want to keep your thermostat at a lower temperature (65 to 68 degrees) so you don't overheat the bedrooms. As we all know, heat rises.
If you have a finished basement where you and your family spend a lot of time, it's not a bad idea to keep temperatures a little higher down there, since the basement is typically the coldest area of your house.
These temperatures are the standard for when people are home and awake, but they should drop when the house is empty or everyone is turning in for the night.
Also, before you leave for the day, consider turning down the heat or A/C by a few degrees (roughly 10 degrees lower than normal) to help you save some money on your power bill.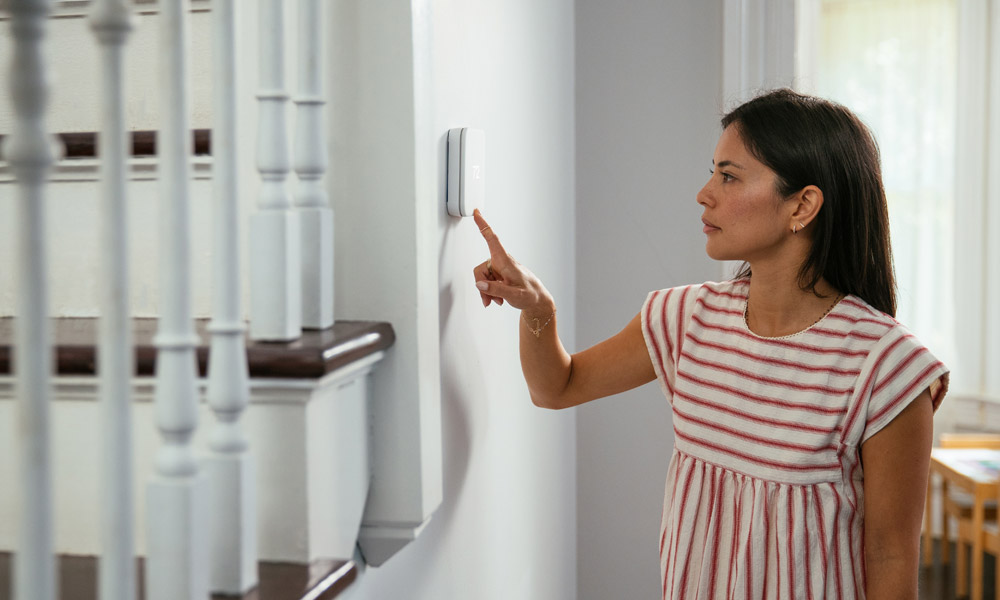 Pay attention to your preferences
With that being said, keep in mind that the standard room temperature may not align with your own preference. It all depends on what makes you feel most comfortable.
If you like to wear cozy sweaters and snuggle under a soft blanket, consider turning down the thermostat by a couple degrees. If you prefer to chill out in shorts and a tank top, it's a good idea to keep your home a little warmer.
At the end of the day, it doesn't matter what the official room temperature standard is. What matters is that you and your family are comfortable and happy. Because here's the thing: bodies react to temperature a little differently. Metabolism, body fat percentage, and other biological factors change the way your body feels heat and cold.
Here's a common example. As a parent, have you ever worried about your child getting cold at night? Although you might feel chilly, it's likely your child has a higher metabolism than you, which causes their little body to heat up quicker than you.
Best room temperature for sleeping
Did you know the temperature of your bedroom has an impact on your quality of sleep? Makes sense, doesn't it?
Think back to a time when you were lounging in the sun, immersed in a hot tub, or decompressing in a sauna. Did you feel drowsy and lethargic?
These experiences have taught us that temperature can affect our state of mind. Because of these moments, however, most people get it wrong and assume higher temperatures are better for sleep. In reality, the opposite is true.
According to Sleep Advisor (and a bunch of other sleep experts), cooler temperatures contribute positively to a good night of deep, healing rest.
Experts recommend setting the thermostat anywhere between 60 and 72 degrees Fahrenheit for optimal sleep. For toddlers and infants, the ideal room temperature falls between 60 and 75 degrees Fahrenheit.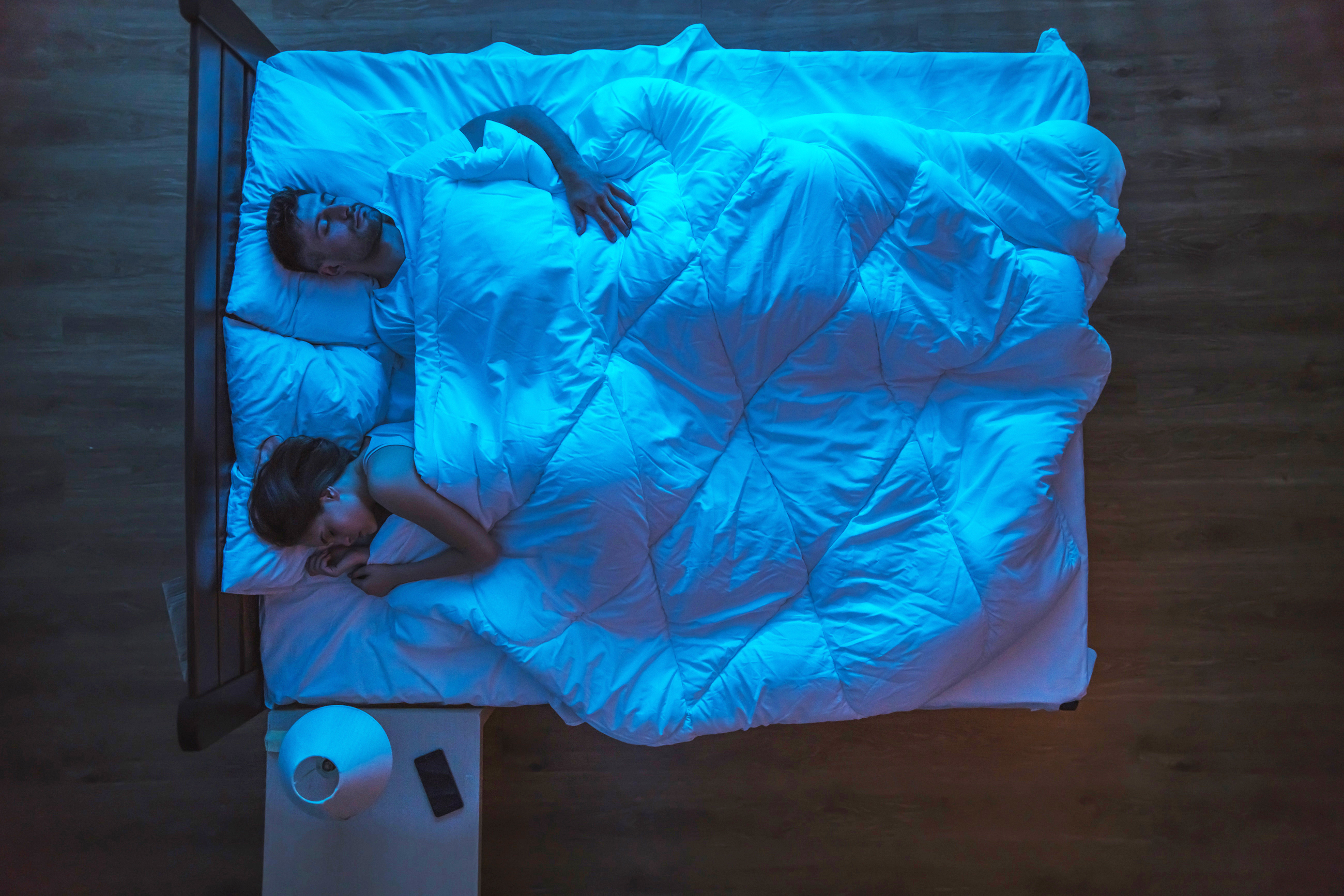 Why so low?
The reason lies within your body's internal thermostat. When your body senses it's time for sleep, it initiates the process by lowering your body temperature by a few degrees. This biological reaction is essential for a proper night of rest, but it can't happen if external temperatures are too high or too low.
So, the number at which you set your thermostat before bed has a direct impact on your quality of sleep (particularly the important REM cycle) and in turn, has a direct impact on your quality of life.
In fact, research suggests inadequate bedroom temperatures play a role in causing insomnia.
Want to sleep better at night? Turn down your thermostat a little.
The easiest (and most affordable) way to maintain the ideal room temperature
A smart thermostat like the Vivint Element Thermostat is by far the easiest and most cost-effective way to maintain the ideal room temperature throughout the day—even when you're away from home.
Even better, smart thermostats can save you money every month.
By upgrading to a high-tech thermostat that integrates with a smart home system, you gain more control over the temperature of your home, can lower your electric bill, and live more comfortably without any additional hassle.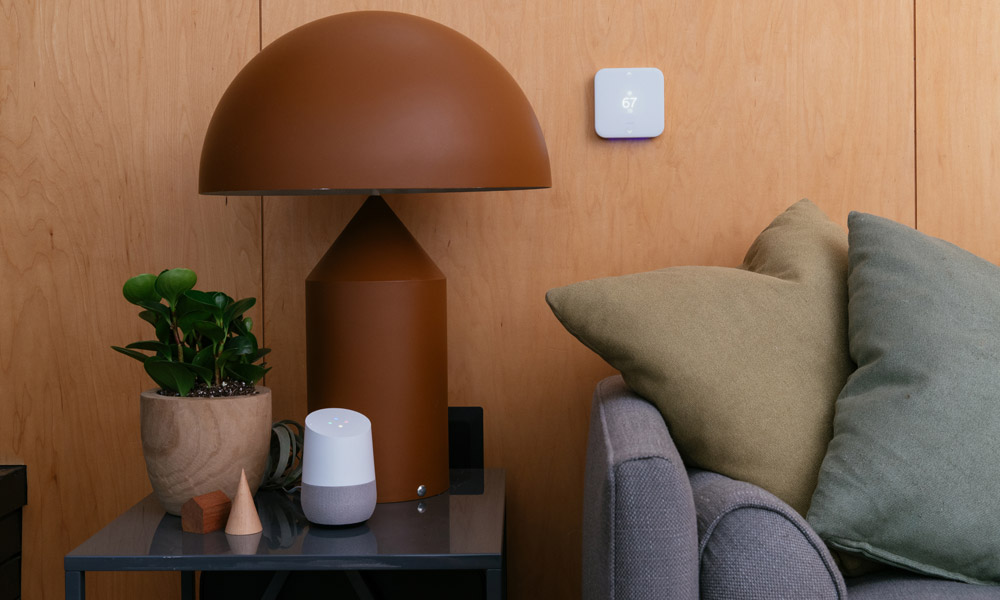 How does a smart thermostat work? Great question. A smart thermostat is a temperature-regulating device that when integrated with your smart home system automatically adjusts your home's temperature, keeping you comfortable when you're home and conserving energy when you're away.
Have you ever woken up to a cold home and cranked up the heat to feel more comfortable as you get ready for the day? But in the rush to get out the door, you forgot to turn down the heat? We've all been there.
By the time you get home, your house is uncomfortably warm and you've raised your power bill to heat a home with nobody in it.
With a smart thermostat, you can regulate the temperature of your home from your mobile device, saving you money and regret.
The best smart thermostats don't even need your help in setting the perfect temperature for your home. The Element Thermostat can raise and lower your temperature automatically, according to your programmed preferences, in-home sensors, and information about your local climate and household.
The more you use your Element, the smarter it becomes. It learns how cool you like it in the evening, and when to start heating up the house before you get up. With advanced occupancy detection sensors, it can also tell when nobody is home, and it lowers the heating or cooling activity to save you money.
Live better with Vivint Smart Home thermostat integration
Are you ready to live more comfortably, save more money, and worry less about setting the right temperature for your home? Upgrade to an Element Thermostat integrated with a Vivint Smart Home system for the ultimate solution.
For a free quote, contact our Smart Home Pros today at 800.646.1469.