When it comes to smart home devices, a smart thermostat is one that many homeowners can't do without.
These smart devices not only automatically make your home more comfortable, but they help you save energy and money as well.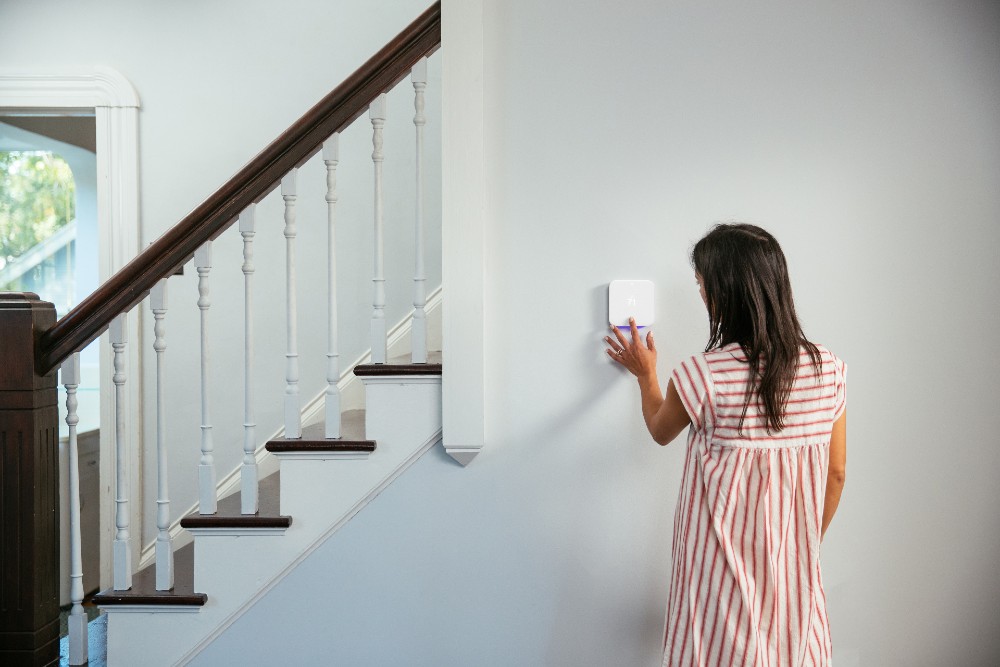 What is a smart thermostat?
Before we dive into how a smart thermostat helps you save on your monthly energy bill, it's helpful to know what a smart thermostat actually is, and how it differs from other types of thermostats.
There are three main types of thermostats:
Manual thermostats, which require you to physically adjust the temperature on the thermostat settings anytime you want to make the home warmer or cooler.
Programmable thermostats, which let you program the temperature in your home to automatically adjust based on certain times of the day. (For example, you can program your thermostat to a higher or lower temperature when you're away at work all day.)
Smart thermostats, which automatically adjust throughout the day to improve energy efficiency and don't require programming.
Of the three, manual thermostats are the least likely to save you money because they require you to do everything—if you want the thermostat to run at a lower temperature while you're asleep, you'll have to remember to turn the temperature settings down before you go to bed. Otherwise, the heating system will continue to kick on throughout the night.
Programmable thermostats are slightly better in that once you program them, you can put your thermostat completely out of your mind. However, you'll need to remember to actually program it. And according to one survey, approximately 40% of people with programmable thermostats don't actually use the programming feature. Programmable thermostats also don't take into account anything that make come up during the day that changes your routine; for example, if you end up working late, you can't change the settings remotely to cut down on your energy usage while you're away.
Smart thermostats, on the other hand, are the best way to cut down on energy consumption and heating and cooling costs because they learn your temperature preferences, then automatically adjust the temperature in your home to help you save energy and money. They are also connected to your home's wifi, which allows you to control them remotely via a smartphone app or voice control, if you have a smart assistant like Alexa.