A security camera system can be a smart investment in your home's safety, preventing criminals from targeting your home, protecting your loved ones, and providing evidence to law enforcement if you ever experience a break-in.
There are so many choices when it comes to picking the right camera for your home. One of the biggest decisions you'll need to make is whether to purchase a do-it-yourself (DIY) security camera or enlist the help of a professional.
This guide can help you weigh the pros and cons of DIY security camera installation.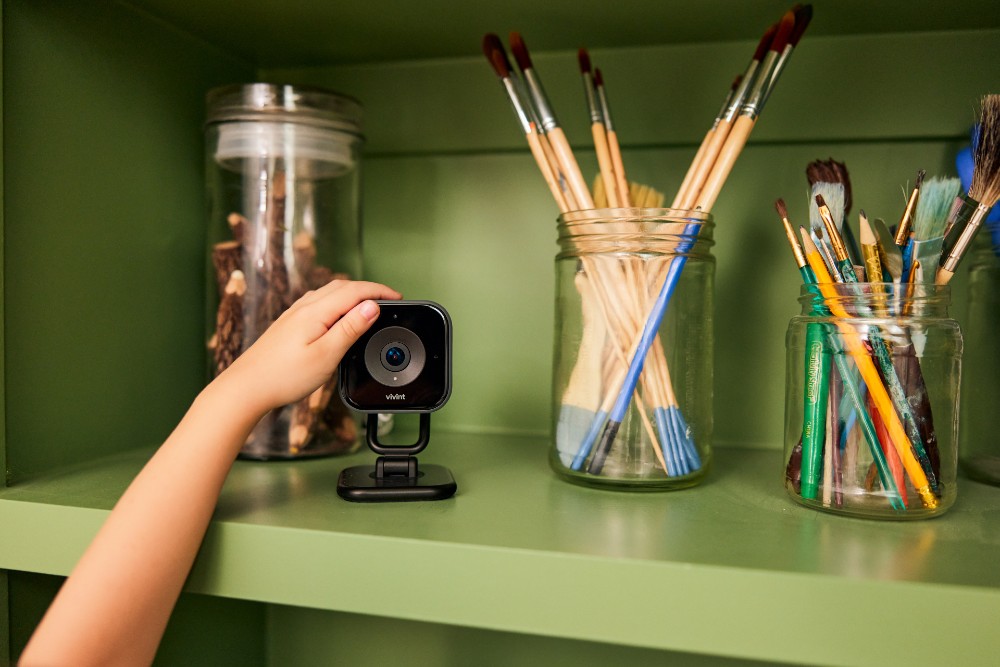 Can you install your own security cameras?
While it's possible to install your own security cameras, the process can be difficult and time consuming—especially if you have a large home or a home with complex security needs.
To get the best performance from your security camera system, you'll need to know more than just how to install your cameras. You'll also have to know where to place your cameras to get maximum coverage and how to configure them so they work together.
If you have a wireless security camera, you'll need to be familiar with the method your camera uses to communicate with other smart devices. Some wireless home security systems communicate through Wi-Fi technology, while others connect through Z-wave technology.
Trying to install your own security system can be a hassle. That's why Vivint offers professional installation. An expert installer can analyze the layout of your home to determine your security needs. They'll also install your security devices for optimum efficiency and to ensure everything works well together.