Generally, intruders try to find homes that are easy targets. Having a motion-sensing security system can be a big deterrent against potential thieves. Security lighting is a powerful motion-sensing tool that lets passersby know your home is protected, even at night.
A motion sensor security light can help keep your home safe in a number of ways. It lights up your property so prowlers have nowhere to hide. It alerts you (and sometimes your neighbors) when there's a threat. And it can trick an intruder into thinking you're home when you're not.
You can even program an area light to trigger other security devices like alarms, security cameras, and smart locks.
Your security lights need a reliable power source to defend your home. While some security lights draw energy directly from your home's electrical system, others are battery-operated.
This guide explains how battery-powered security lights work and discusses their benefits and disadvantages to help you decide whether they should be part of your home security system.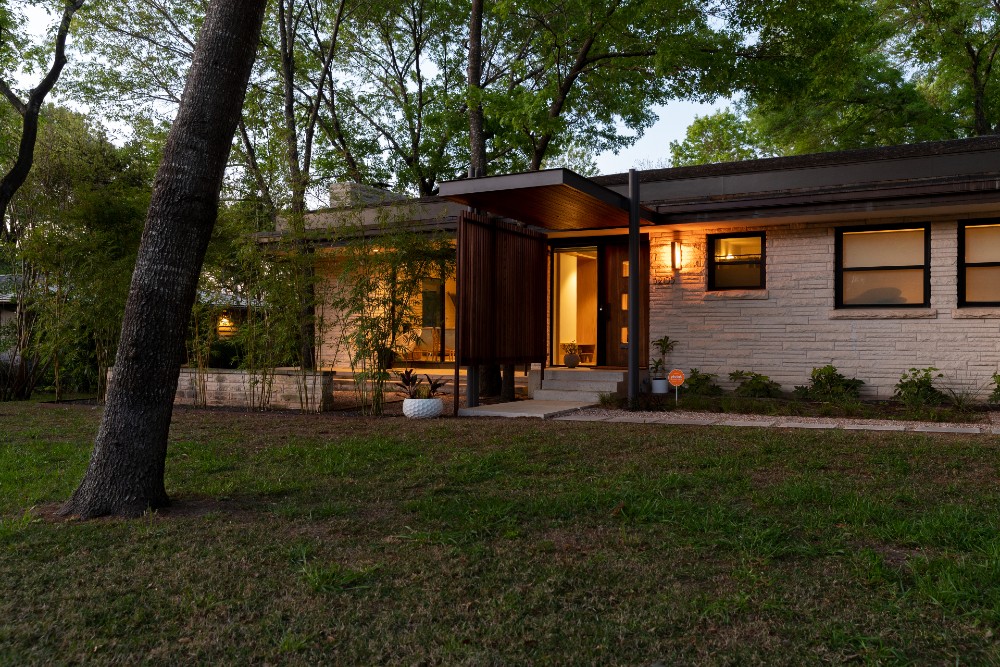 How battery-operated security lighting works
Some security lights are motion-activated. A motion sensor attached to the light fixture can trigger the light to illuminate the area when it senses movement. A security wall light (like a floodlight or an LED spotlight) is often super bright so it's more noticeable.
Security lights need to be much brighter than atmosphere lights like step lights or stair lights. The brightness of a light is measured in lumens. Most home security lights average between 700 and 1500 lumen, but some ultra-bright security lights can go up to 2400 lumen. In general, a standard 75-watt bulb should be replaced with an energy-saving bulb of about 1100 lumens. Additionally, a 40-watt bulb should be replaced with an energy-saving bulb of about 450 lumens.
After the motion detector is activated, the security light stays on for a short period (usually around half a minute). If the motion detection sensor doesn't pick up any more movement in its detection range, the light will turn off.
Most security lights are either floodlights or spotlights. A security floodlight illuminates a wide area, like your front yard, garage, or living room. Spotlights shine a directed beam to light up a narrow space. You might use a spotlight as a path light to illuminate a particular area on one of your walkways.
Floodlights usually consist of a single bulb, while spotlights might have a dual head (a head with two light bulbs) or even a triple head. The lights in a spotlight generally face in different directions.
Typically, your security lights will either be light-emitting diode (LED) or incandescent bulbs. Incandescent bulbs cost less than LED bulbs, but LED lights are more energy efficient and last longer. In the long run, you'll generally save more money in energy costs using LED security lights.
LED lights are also safer. Indoor and outdoor LED lights are less likely to overheat because they use less energy. However, using less energy also means that even bright LED bulbs generally can't shine quite as brightly as incandescent lights.
There are both indoor and outdoor security lights. Outdoor light bulbs are weather-resistant to stand up to the elements. Check your light's Ingress Protection Marking (IP) rating to see if it's weatherproof. IP ratings are a set of standards that measure how effective certain products, like light fixtures, are at keeping out solids (like dust) and liquids (like rain).
You can buy battery-powered security lights or lights that are wired into your home's electrical system. Wired lights usually require drilling into your home's electrical system and may require professional installation. You may also be able to plug some security lights into an outlet, but this greatly limits where you can mount them.
On the other hand, battery-powered lights are easier to install because they don't need to be connected to your home's electrical system. They use rechargeable or disposable batteries as a power source. Some come with adhesive strips that make mounting them as easy as sticking them to a wall.
Solar lights also use batteries, but in a slightly different way. An outdoor security floodlight (or any type of light) is connected to a photocell battery. During the day, a solar panel on the light turns sunlight into energy and stores it in the battery. The light can then use the stored energy to shine at night.
How long do battery-operated security lights last?
Normally, security lights don't last as long as normal lights. This is because the sensors in the security lights have electrical parts that can get worn out or damaged relatively fast compared to traditional lights. A typical security light bulb will last around two years.
How long the batteries in your security lights last will depend on how often your lights turn on. Generally, however, they'll work for around a year before you need to replace them. Solar batteries can last up to four years.