You don't want to take chances with your home security system.
Motion detectors are small devices that send notifications any time there are people near or inside your home who shouldn't be there. Sensors can help protect your home and give you peace of mind.
With so many motion detectors to choose from (both wired and wireless), it can be tough to decide which kind will work best for you.
This guide reviews the differences between wired and wireless motion detectors. We'll explain how they work, run through the benefits and disadvantages of each, and answer some common questions about motion detectors.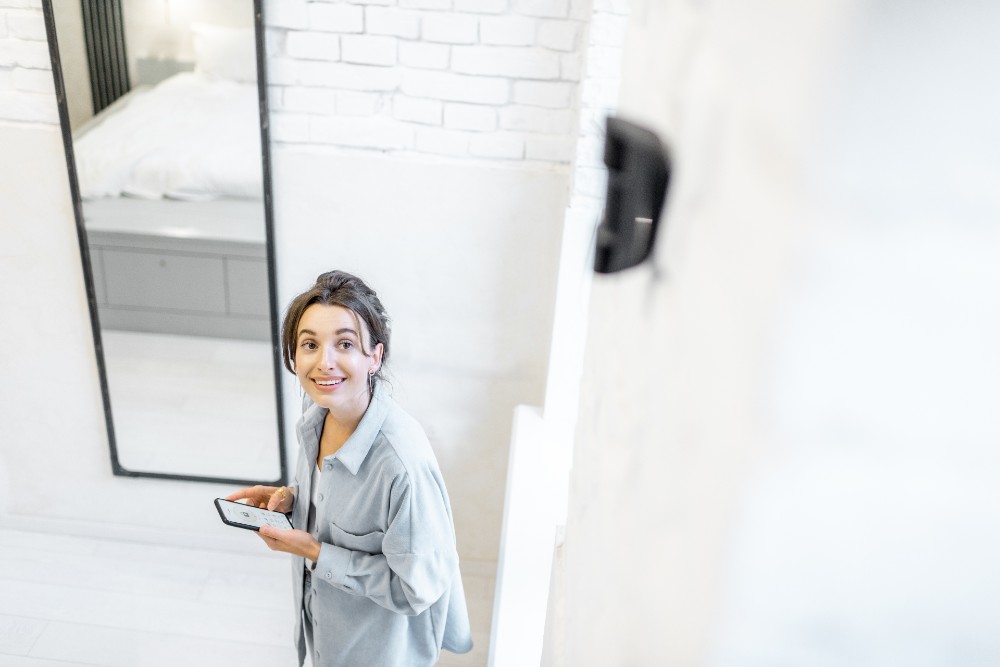 How do motion detectors work?
A motion detector's main job is to sense when there's movement in or around your house. Your devices will either send you notifications using a mobile app, set off a motion sensor alarm, or activate another device in your security system whenever they detect burglars or intruders on your property.
Different motion detectors work in different ways. The two main types of motion detectors are active ultrasonic sensors and passive infrared (PIR) sensors. Here's a breakdown of how the technologies work.
Ultrasonic sensors rapidly emit sound waves from a transducer within the device. These sound waves are too high to be heard by the human ear.
An echo of the sound wave bounces off objects surrounding the motion sensor and travels back to the transducer. The transducer measures the time it takes for the wave to leave and come back and uses the calculation to measure the object's distance.
This process happens constantly. If the amount of time it takes for an ultrasonic sound wave to echo back to a transducer changes, the sensor knows that something is moving.
PIR sensors are more advanced. They can measure the heat, or infrared radiation, given off by objects and living things in an environment. Infrared sensors know something is moving when they notice a change in the temperature of their environment.
Both ultrasonic sensors and PIR motion sensors work well indoors. However, ultrasonic sensors can get confused by objects (like furniture) in your home. And ultrasonic detectors don't work well as outdoor motion sensors because small animals and bugs can set them off.
While PIR sensors work better inside, they can sometimes be a component in outside security cameras. It's also harder to confuse PIR sensors because they don't rely on waves bouncing off an object.
Active ultrasonic sensors and PIR sensors are the most common forms of motion sensors, but there are a few other technologies. For example, area reflective sensors detect motion by bouncing LED light pulses off objects, and vibration sensors can tell when objects vibrate.
There are even dual-technology sensors that combine two types of sensors to minimize false alarms.