From the Cincinnati Zoo & Botanical Garden to the Rock & Roll Hall of Fame, Ohio is a beautiful Midwestern state that provides residents with delightful culinary experiences, a thriving culture, and fun attractions. No matter where you live in Ohio, you'll have easy access to big-city amenities and outdoor activities.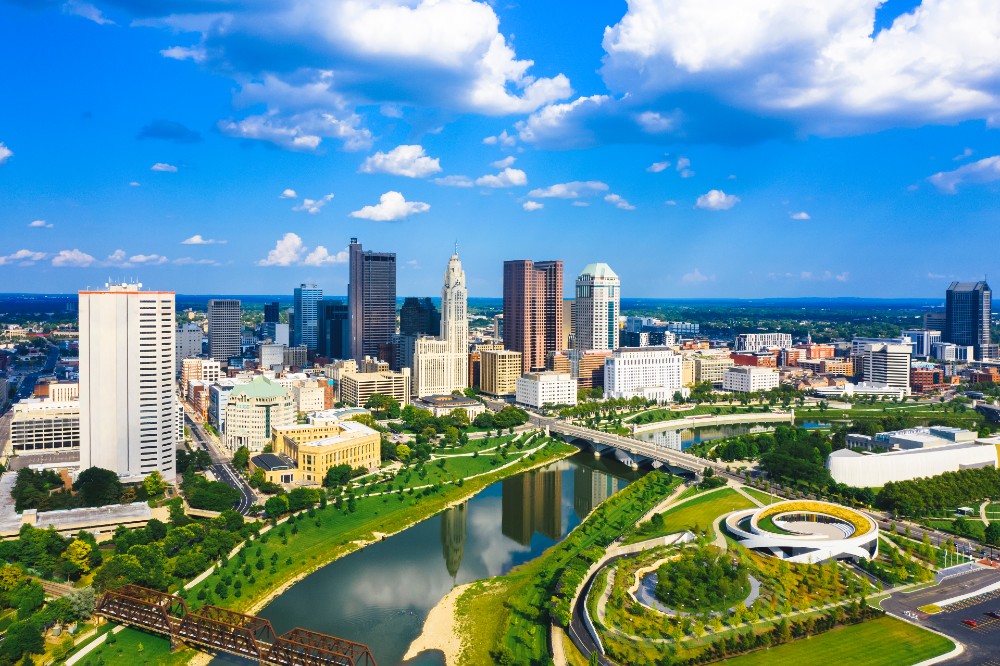 State and national parks
Ohio is home to 75 state parks and a national park that provide residents with peaceful outdoor activities like fishing, sailing, camping, and hiking. Here's an overview of these Ohio parks.
Cuyahoga Valley National Park
The Cuyahoga Valley National Park is just a short distance from the urban destinations of Akron and Cleveland. During your time at the park, you're certain to spot all kinds of wildlife and plants that are native to the region. Throughout your journey, you'll come across rolling hills, spacious farmlands, and dense forests. Make sure you visit Brandywine Falls to see some breathtaking views of the 65-foot waterfall.
Hocking Hills State Park
Hocking Hills State Park is a calm and peaceful park in Hocking County that gives you access to more than 25 miles of hiking trails, waterfalls, recess caves, and rock formations. If you enjoy hiking, there are seven unique hiking areas to visit, which include everything from Cantwell Cliffs to Ash Cave. Every destination is different and provides you with a fresh experience.