Were you that child who had to teach your parents how to record your favorite TV shows with the family VHS? Or explain the ins and outs of using a DVD player—"No, you don't have to rewind it." Then chances are your parents could use your help understanding today's smart home technology.
Having the "talk" with your parents
Your parents more than likely own a cell phone. But they may not quite grasp, what exactly makes it smart. The same could be said about smart home technology. Home alarm systems and home security probably make sense to your baby boomer parents. But throw the word smart into the mix and you've lost them.
So, what is a smart home? How do you explain to your parents what makes a smart home, smart?
Before we get started, let's lay a few ground rules that will facilitate a successful and productive technology conversation with your parents:
Always talk to them on their (technology) level. Discuss concepts most relevant for them.
Keep it simple. Use terms and language with which they're familiar.
Be patient. Smart homes weren't created in a day. Don't expect your parents to grasp it all in one conversation.
With a good discussion, however, the basics are well within their reach. Just remember to work at their pace, not yours.
A quick introduction to smart home automation
Smart home may be a relatively new term. But controlling and automating function in and around the home is not a new concept.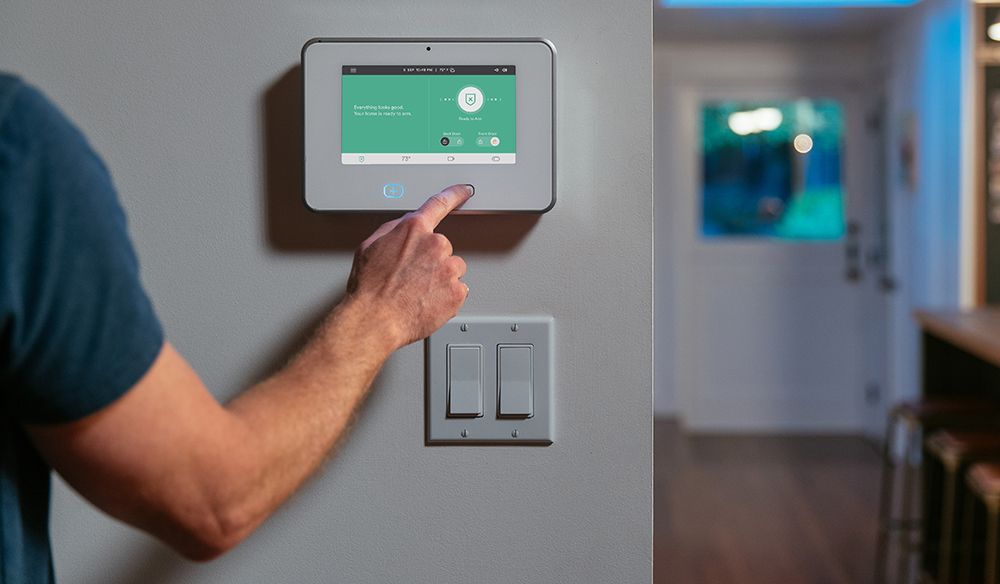 The idea of having our homes think and complete tasks for us has been entertained over the last century to varying degrees. Your parents probably even caught an early glimpse of the promise of a smart home while watching The Jetsons.
Maybe your parents remember as children hearing talk of the home of the future – or even explored the Monsanto House of the Feature at Disneyland –– where the home "thinks" and completes tasks traditionally performed by humans.
Consider this: Aspects of our homes have been automated for decades—a remote control to open and close the garage door, for example, or simply flipping a switch to turn on the lights.
What's changed? How does a smart home work in today's world of Wi-Fi, internet and Bluetooth?
Rather than a house containing one-off automated gadgets, today's smart home is equipped with multiple, network-connected tools and devices that work together seamlessly to automate and optimize key functions in your home like temperature, locks, lighting, or security. A strong, reliable Internet connection is at the core of today's smart home.
But what's so great, your parents are sure to ask, of wirelessly connecting operations within the home? Lots!
The perks of a Vivint Smart Home
A comprehensive smart home system from Vivint simplifies your day-to-day so you can live more and manage less. (You can even configure smart home systems for the elderly.) It just makes life easier.
But more importantly, a smart home offers greater security for the things that matter most—your family and your home. Take a look:
That sounds great, but …
You've done a stellar job explaining how a smart home works, what keeps it all together, and the many benefits that come with smart home automation. You've been patient, understanding, and receptive to your parents' concerns. Still, brace yourself because it's coming: "That sounds great, but all that technology is too complicated for us." Assure them. With Vivint it's not complicated at all.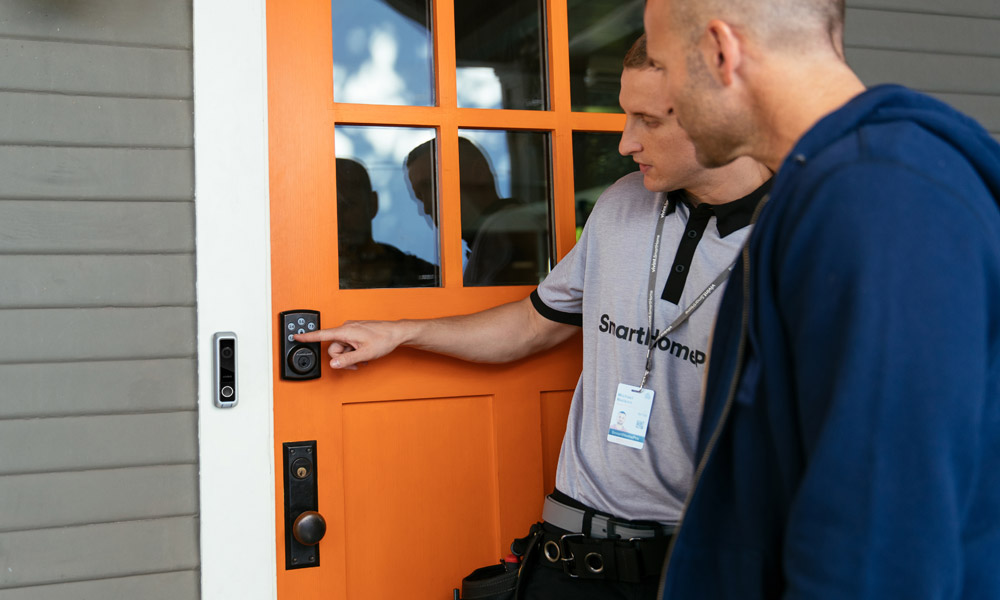 For starters, there's no DIY, guesswork, or customer service calls needed to figure out how to get an automated smart home system up and running. Vivint provides:
A free consultation with a Smart Home Pro to get your dream smart home started.
Certified experts who professionally install your smart home system.
Troubleshooting to ensure all components work together seamlessly and connect with the Vivint Smart Home app, keeping you connected to your system from anywhere.
Vivint also offers unprecedented home monitoring and customer support services 24 hours a day, seven days a week, year-round. You can go to work, go on vacation, or go to the grocery store worry-free. Vivint has your back with:
Peace-of-mind protection, knowing that someone's always there to respond to an emergency when you can't.
Assistance with medical issues in moments of crisis. Talk to the monitoring department with the press of a button and receive support contacting emergency services.
Help with your system, day or night. Our Smart Home Specialists are always available to assist, answer your questions, or, if necessary, make a house call to keep your system in check.
Home control like never before
Explain to your parents that smart home automation is a two-way street: Your home takes care of you, but it gives you greater control. You call the shots:
Control the various aspects of your system from home with the control panel.
Integrate voice control with your system, and you can manage your home with the sound of your voice.
With the free Vivint Smart Home app, you can control your system on your mobile device from anywhere in the world.
Because you can manage your smart home remotely, what matters to you most is always protected. We think mom and dad will like that.
For more informative facts and tips about smart home automation, safety, and security to share with your parents (or to enjoy yourself), subscribe to our weekly newsletter.
Subscribe to our Newsletter