Maryland offers a small-town living experience with proximity to numerous major cities, including New York City, Philadelphia, and Washington D.C. The state is home to its own major city: Baltimore. Some of the towns in Maryland have cobblestone main streets, colonial Baroque architecture, and enchanting canals. When you want to get out in nature, there are charming harbors, beautiful beaches and major state parks to visit.
As you know, crime occurs in all states, and some areas will be safer than others. Maryland has a lower crime rate than the United States as a whole. Property crimes affect 15.86 people per 1,000 in Maryland. Motor vehicle theft is low in this state at 1.84 per 1,000 capita. The theft rate is 11.79 per 1,000, which is still lower than the nation's rate.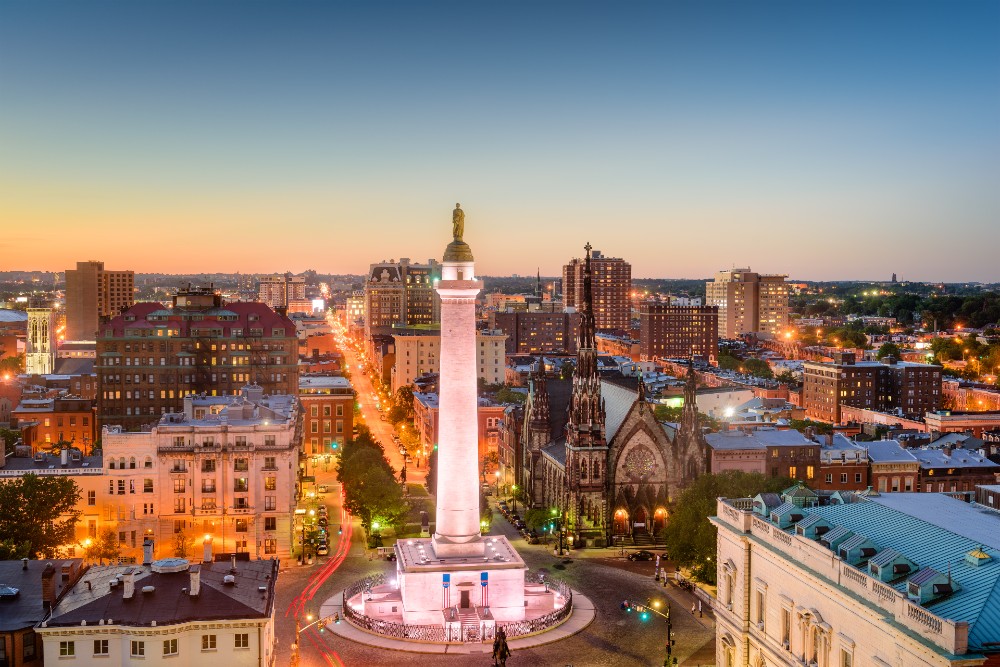 Crime in Maryland
The majority of the most populated cities in Maryland are actually fairly safe places. Crime is lower in most of these areas than some of the smaller cities in the state.
How safe is Baltimore?
Baltimore is by far the largest city in Maryland with a population of 563,455. The second-largest city, Frederick, only has 82,407 people. Property crimes in Baltimore occur at a rate of 30.39 per 1,000 people. Cherry Hill, West Baltimore, and Greenmount East are some of the neighborhoods with higher crime.
A lot of homes in Baltimore don't have the traditional mailboxes at the end of their driveways. We recommend that you drop off outgoing mail at a US Postal Service mailbox or at the post office. Some thieves in the city steal outgoing mail that residents leave on top of their mailboxes. Promptly collect your mail every day to further reduce the risk of theft. When you're away from the house for more than a few days, you can ask a neighbor or a friend to collect your mail for you.