Maryland, known for its charming cities and idyllic neighborhoods, offers residents and visitors diverse opportunities and experiences. From touring a naval destroyer in Annapolis to dining on the state's iconic blue crabs, Maryland truly has something for everyone.
Since safety is paramount when deciding where to live, we'll explore some of the safest cities and neighborhoods in Maryland. Whether you're a prospective resident or a curious traveler, keep reading to discover these safe havens within the Old Line State.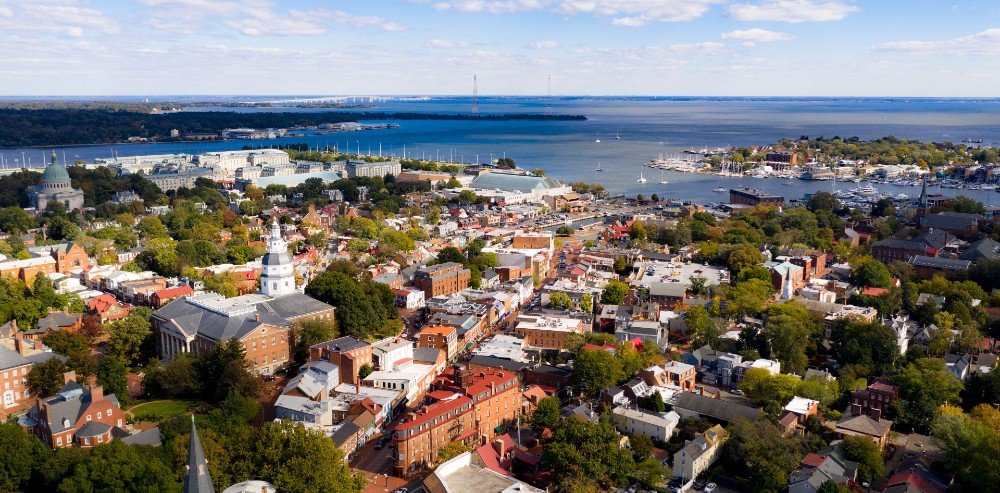 Chevy Chase
Situated in Montgomery County, Chevy Chase consistently ranks as one of Maryland's safest cities. Its tranquil residential areas, tree-lined streets, and excellent schools make it an appealing choice for families. According to the latest available crime data, the city's overall crime rate is significantly lower than the national average, making it a secure place to call home.
Rollingwood
Rollingwood, a serene enclave within Chevy Chase, shines as the safest neighborhood in the area. Its lush surroundings, well-maintained homes, and community spirit make it an appealing place for families seeking peace and security. With crime rates significantly below the national average, Rollingwood offers residents a secure place to call home.
Easton
Located in Talbot County, Easton is a historic town known for its rich heritage and strong commitment to safety. With its charming downtown area, well-preserved architecture, and friendly atmosphere, Easton provides residents and visitors alike with a secure environment. Crime statistics indicate a significantly lower crime rate compared to both the state and national averages, making Easton a haven for its 17,000 residents.
Cooke's Hope
Nestled within the picturesque town of Easton, Cooke's Hope stands out as one of the safest neighborhoods in the area. Known for its tranquil ambience, well-manicured landscapes, and close-knit community, Cooke's Hope offers residents a harmonious blend of safe, suburban living and natural beauty.