Known as the Old Line State, Maryland is a diverse state that offers popular rural, suburban, and urban destinations. It's also one of the smaller states in the United States, with a population of roughly 6,154,710. This Mid-Atlantic state has a rich culture and provides residents with many appealing places to live.
Whether you choose to live close to the Allegheny Mountains or near Chesapeake Bay, you'll likely have access to amazing views, fun outdoor activities, and great neighborhoods. Since it takes less than two hours to travel from one end of Maryland to the other, you'll be able to visit the coastal beaches or sprawling mountains no matter where you live.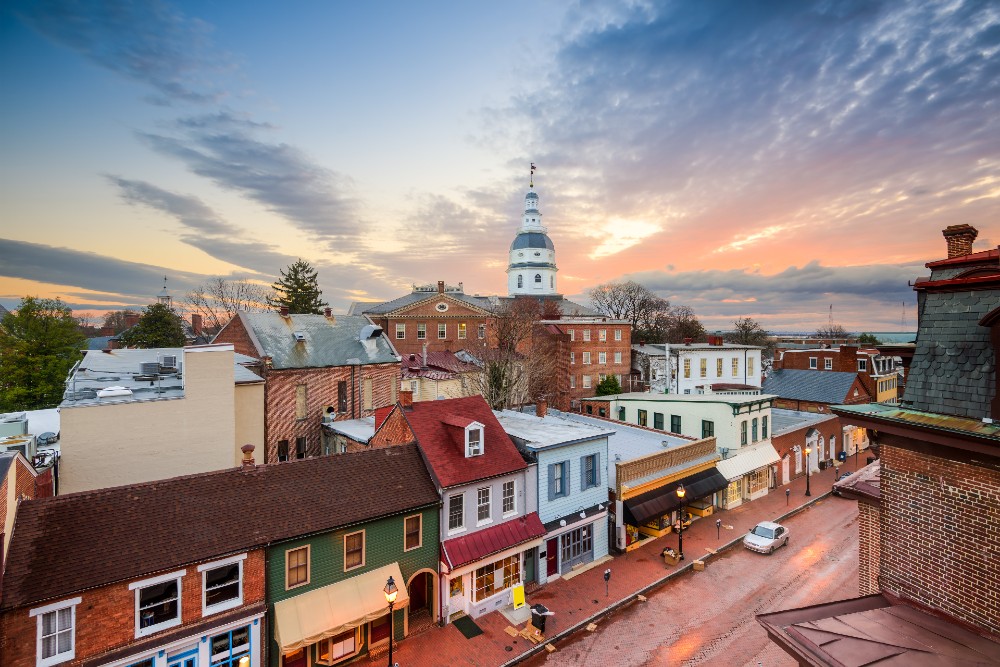 Bethesda
Bethesda is a small but popular community that's a close-in suburb of Washington, DC. This unincorporated community has an urban feel that's great for anyone who loves the energy of a metropolis but doesn't want the crowds that accompany city living. You'll discover many art venues, shops, and restaurants while spending time here. Its current population is estimated at 66,294.
If you enjoy delving into a city's culture, Bethesda has a rich art and entertainment district that provides you with a combination of art venues and public art to enjoy. Consider visiting the Waverly Street Gallery or Bethesda Fine Art. A couple of outdoor parks that might interest you include Glen Echo Park and Cabin John Regional Park. If you're searching for a shopping destination, stop by the Bethesda Row shopping hub.
Columbia
Columbia is a census-designated area that comprises 10 distinct villages. It's a highly popular community that offers exciting destinations like the Robinson Nature Center, Merriweather Post Pavilion, and Toby's Dinner Theatre. Residents in Columbia have easy access to numerous parks, shopping districts, and schools. The city also offers spacious sidewalks that are perfect for people who enjoy biking to and from work.
Many of the attractions in Columbia are found downtown. During the summer, there are many events that are perfect for residents and tourists alike. Take time to watch a movie, hike a nearby trail, or attend an outdoor concert. If you're looking for a place to take your children, consider Blandair Regional Park, which offers vast playgrounds and numerous fields for baseball, soccer, and other sports. The Mall in Columbia provides shoppers with more than 200 stores to browse.