When you're planning a move, you likely have a lot to think about. Safety and security might be at the top of your list. Whether your move is inspired by a desire for a change in location or you are set to relocate for a new job, Utah has plenty to offer. From Salt Lake City to Provo, the Beehive State provides residents with access to ample amenities and opportunities for many exciting activities.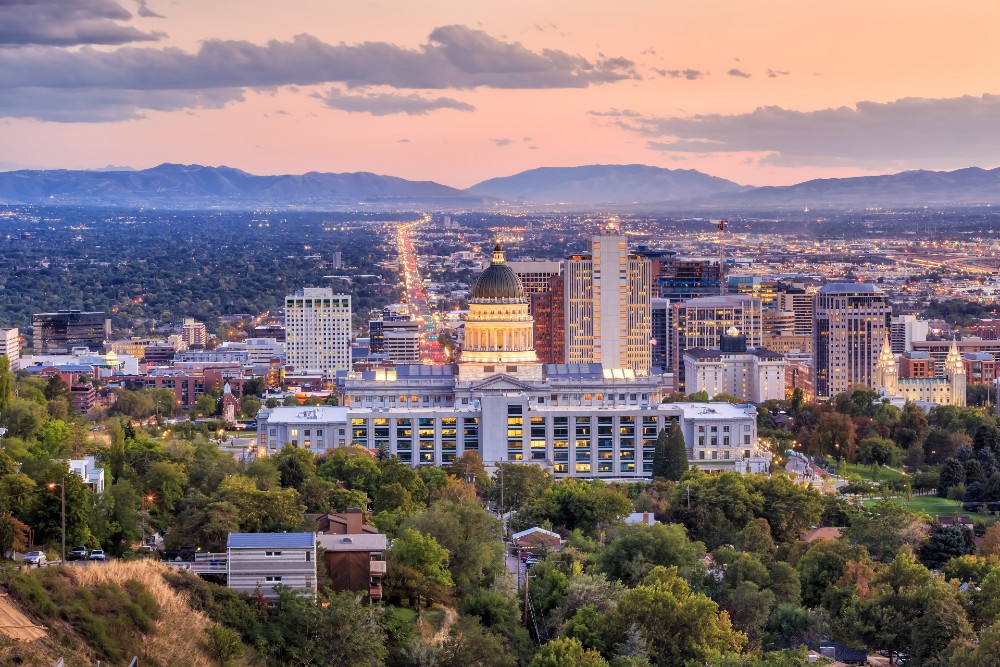 Salt Lake City
As the capital of Utah, Salt Lake City offers a strong job market, numerous outdoor activities, and urban appeal. If you want to live in a big city, Salt Lake City is the best destination in Utah. This place has a great reputation for its snowboarding and skiing options. In January alone, Salt Lake City averages around 12 inches of snow.
The many resorts in this city also offer hiking, disc golf, and other fun activities no matter the season. Many residents visit Delta Center to see the NBA team Utah Jazz during home games throughout the long NBA season. A wide range of arts festivals, concerts, and events is also available.
Heber City
With a population of just over 18,000, Heber City is a smaller destination in Provo Canyon. Its proximity to several mountain ranges makes it a favorite among residents who love spending time outdoors. Residents are just minutes away from the larger Park City and have easy access to the Wasatch Mountain State Park. If you choose to move to this destination, the main industries you'll find there are tourism, retail, government, and educational services.